I received a couple of questions recently that I wanted to address.
They are:
When to sell China stocks?
Start of a new bull market for US?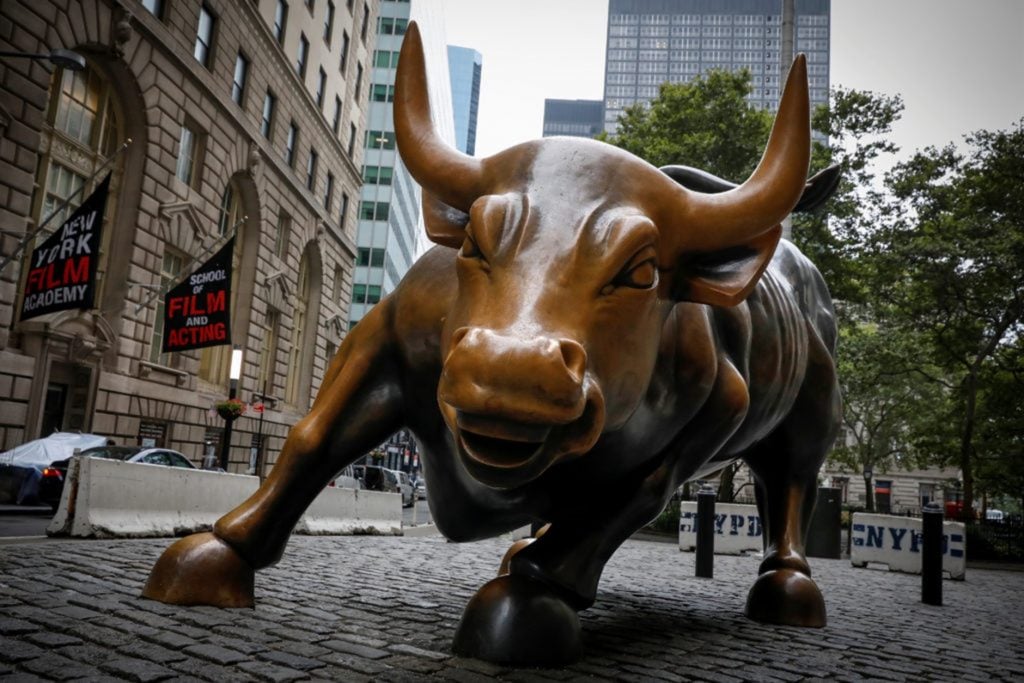 When to sell China stocks
So I received this question recently:
Hi FH, would like your thoughts on China stocks.
About a year ago, you gave me the advice not to sell China stocks that had already been beaten down, especially if one believes in the long game.
One year on, given current developments in China and globally, would you change your advice?
Where I'm coming from is this.
Your opinion is a soft landing is unlikely.
So stock prices can go lower still in the short to medium term.
In addition, the situation in China (Covid, Credit, Crackdown) continues, making China companies less attractive, which means recovery, if any, could take far longer than expected.
And so, even if one is sitting on some losses, I'm wondering if its prudent to cut ones losses and divest somewhere else.
For example, every year a 100k sits in a chinese stock trading sideways, is a potential 5% in dividends in a reit.
And that can add up quickly.
Appreciate your thoughts!
My Response – Start by looking at the downside
Okay first off – I cannot give advice that is specific to your situation.
Every investor is different – their age, their income, family, investment objectives, asset allocation etc.
This affects risk appetite, and consequently investment decision making.
All I can do is to share what I would do, and you can decide whether that applies for you.
What I would say though, is that when you invest, risk management is always the first thing you think about.
If you cannot accept the downside, then the investment is not one you can make. In which case you sell the stock, no questions asked.
Once you manage risk, the upside takes care of itself.
For me personally, my current China exposure is about 2% of total net worth.
It has come down because of the decline in prices, and because I have not been adding to China positions for almost a year (I did add a small position to ICBC recently).
This means that if China goes the way of Russia and the investments are completely written down to zero, that's something I can live with. Sure it hurts, but it's not going to affect my day to day living one bit.
You need to decide if the same holds true for you. Only then should you start thinking about upside.
Thought process from one year ago
A year ago, the outlook for China was unclear as to CCP's end goals for the tech crackdown, and what the tech landscape would look like post-crackdown. There was uncertainty over the real estate crisis, and "common prosperity".
At the same time, US inflation was raging very high, which led to a high probability that the Feds would tighten US monetary policy aggressively going forward.
Because of that, my thinking was that it did not make sense to lock in losses in China stocks to move over into US stocks – because one would be selling out of China stocks (which had already suffered losses), to buy US stocks (which had not yet suffered losses).
Fast forward one year
Fast forward one year, and the entire global macro landscape has changed.
On the China front, we now have a lot more clarity on what the tech landscape is going to look like post-crackdown – basically a shadow of its former self.
At the same time, China's insistence on COVID-zero at least until the Party Congress, as well as their ongoing real estate crisis, is a serious dampener on China's economic growth.
There is limited policy easing coming out of the PBOC, but none of the torrent of liquidity required to save the China economy.
At the same time, many institutional investors from Temasek to Bridgewater have already exited their China positions entirely or pared down quite significantly.
All while it is clear that the US-China conflict is going to play out over years and decades, so China stocks will require a geopolitical risk premium going forward.
At the same time, tightening US monetary policy has triggered a re-rating in global financial asset prices. The violent decline in multiples has already happened, but the slowdown in earnings and rise in refinancing risks will still take time to play out.
What am I doing?
My China positions can be broadly split into 3 camps:
Tech
Banks
Real Estate
Tech
I am still holding my tech positions.
At current valuations, I frankly don't see much point in selling them, especially when most of the institutional investors have already exited.
That said, I haven't been adding to China tech positions for almost a year, and I don't see any reason to change my mind until I see meaningful changes in the China policy towards Tech.
Without change on the policy front for tech, or on the stimulus front for the China economy, it's hard to see any fundamental catalyst for China Tech.
But to be fair, this is a small portion of my overall portfolio, and I do not need the funds urgently, which is why I am able to make this decision.
If the same does not hold true for you, I can completely understand why you may want to close China tech positions.
Banks
I have been adding to my position in the Big 4 China banks though (I hold CCB and ICBC). These are small positions, that I am prepared to write off completely if things head south.
But at current prices, they do offer 8.5% dividend yields which to me is attractive enough given that I would expect CCP to backstop the Big 4 banks (CCB, ICBC, ABC, BOC).
Real Estate
My way of playing China real estate is via CapitaLand China Trust, which trades at about 7%+ yields.
I think if you want to try your hand at China real estate the key risk is refinancing risk, so you don't want to touch any of the onshore players.
CapitaLand to me has the financial muscle such that CLCT wouldn't have any refinancing risk, which gives me the confidence to hold this as a long term play.
That said at current prices I'm also not adding to CapitaLand China Trust, because I don't think valuations are attractive enough given the ongoing real estate meltdown in China.
Especially not when US interest rates are going to continue their march up towards 3.5% by end of the year.
My views on China?
I agree China stocks require geopolitical risk premium this decade.
The US-China conflict is not going to stop, and investors not comfortable with that should exit.
Think Pelosi in Taiwan, and expect much more of that this decade.
If that's not something you can live with, you may be better off just exiting entirely.
We've already seen many major investors like Bridgewater significantly pare down their stakes.
Personal view though – I still think there is value in China, especially at the right valuations.
You just want to be very careful about position sizing.
Should you sell beaten down China positions to buy REITs?
To answer this question will depend on (1) what is the China stock you are selling, and (2) what is the REIT you are buying.
On (1), I think maybe with tech it might make sense to sell on bounces. For banks/real estate, I think there could be room for recovery as long as you're holding the right names and have holding power.
On (2), simple view is that I don't think the sell-off in global assets is over just yet.
So the comparison is not as straightforward as buying a REIT and making 5% a year. There could very easily be capital losses for REITs in the short term.
That's why market timing is tricky, because you need to get both the buy and sell timings right.
But I know certain traders / investors who when they are down they like to close off all their positions completely as a way to "reset" their mind.
If that's you, by all means go ahead.
Start of a new bull market for US?
Which brings us to the other question.
I've been hearing so much talk about a new bull market for US stocks.
You know, NASDAQ being up 20% and all.
Personally I don't subscribe to this.
I still see this as a bear market rally within the context of a broader bear market.
Many of the arguments I have already shared in previous macro posts, so I won't belabour them.
The way I see it:
Market was always mispricing recession risk in 2023 – Wage growth is still strong, so the economy is not near rolling over just yet – which means a rally in risk assets like this was overdue at some point
Because the economy is stronger than expected – there is no need for the Feds to cut rates in early 2023 as the market is pricing in – Feds can hike to 3.5% by year end, and keep it there while evaluating what happens next
This means the decline could take some time to play out, as interest rates at 3.5% and QT start to work their way through the economy via lower earnings and refinancing risk
What I would update, is that based on last week's inflation data, there is actually a possibility of a soft landing here.
If the Feds do 50/25/25 over the next 3 meetings, taking us to 3.5% by year end – that allows them to pause there and decide whether to hike another 25 bps or pause based on inflation data.
Whatever the case though – the way the macro is set up, I'm prioritising capital preservation over capital gains here.
I'm sitting with almost 25% of net worth in cash or cash equivalents. That's almost the same amount as I have in stocks/REITs/Commodities etc.
Which frankly isn't all that bad given that we'll be looking at 3%+ yields on cash by end of the year.
Between 3% risk free on a T-Bill and 5% on a REIT, I actually think the former looks pretty attractive in this climate.
It gives me peace of mind, and it lets me watch the macro play out with much of my capital intact.
And worst case if I am wrong, I will buy when the Feds make clear that they are cutting rates.
I have not sold my core positions so I am still benefitting from the current rally.
As always – love to hear what you think!