After our article on How to Invest $100k in Singapore, quite a number of FH readers reached out to me.
The nature of the queries all boiled down to the fact that they had a sizeable amount of money to invest, but were unsure how to proceed.
In other words:
Everybody wants to be a millionaire, but nobody tells you what to do next!
What to do as a millionaire in Singapore?
This got me thinking.  
There are a lot of useful articles out there on how to save $100,000 by 30, how to budget, how to increase your income.
But let's say you're a comfortable millionaire in your 30s and 40s.
What next?
Note: This post is sponsored by DBS Bank. All views and opinions expressed in this post are from Financial Horse.
Types of wealth for young millionaires
Credit Suisse's Global Wealth Report 2021 pegs the number of millionaires in Singapore at 270,000.
That works out to be about 5%+ of the adult population here. One in 14 people you meet in Singapore is a millionaire!
So it's more common than you think.
In the past, the journey to becoming a millionaire was somewhat restricted, but these days through the explosion of tech, the path to becoming a millionaire has considerably expanded.
I've set out the broad categories below:
Make it yourself

Start your own business
Work in a high-income job like tech, banking, professional services or sales
Work for an early-stage tech company and get rich through stock options
Get lucky (or early) with cryptocurrency 

From Others

Inheritance / Trust Fund (Generational Wealth)
How to invest as a young millionaire? 3 bits of Advice from FH
To answer the readers who wrote in, I will share 3 bits of advice:
There is no right asset allocation, only the right asset allocation for you
Preserving wealth is a lifelong journey
Invest with an open mind
There is no right asset allocation, only the right asset allocation for you!
Imagine 3 scenarios of individuals in their early 30s:
(1) High-income earner (doctor/lawyer/programmer), married and intending to start a family.  
(2) Young entrepreneur who cashed out of his startup for $5 million. He plans to retire early and travel around the world. He supports his parents financially and is open to starting a family.
(3) Young adult in mid-30s who has inherited $2 million. He enjoys his career. He wants to invest his inheritance well, to create generational wealth for his future kids, if any.
As you can imagine, the considerations for all 3 scenarios are fundamentally different.
The asset allocation for each needs to be tailored to their circumstances accordingly.
In the 1st scenario, income is steady and growing, so there needs to be incremental investing.
In the 2nd scenario, there is a lump sum available, but he is unable to take too much risk.
He needs the $5 million to last for the rest of his life, since he's planning to retire early. There is also some uncertainty involved regarding family-planning, so he needs to be more conservative.
Thus, he needs to generate regular income, or drawdown from the portfolio.
For the 3rd scenario, he will have the highest risk profile. The sky is the limit.  
The regular income from the day job means he doesn't need to drawdown from his portfolio – and he can afford to take risk.
The goal should be to grow wealth aggressively for the next generation.
From these examples, you can see that ultimately, the right asset allocation really depends on your personal situation.
There is no right asset allocation, only the right asset allocation for you.
Your career plans, family planning needs, when you intend to retire etc.
These are all important decisions that impact how you invest.
Think about your life goals, before you think about investing.
Preserving wealth is a lifelong journey
Making money allows you to climb up the rungs of the ladder, but staying on top of the ladder requires effort as well.  
Preserving wealth is a lifelong journey.
We've seen stories of millionaire families losing their wealth.
When it comes to maintaining wealth, it is both an art and science.
The more knowledge and experience we accumulate, the better equipped we are to make smart decisions about preserving wealth.   
The more you learn, the more you earn.
Invest with an open mind
Just think about the past 30 years. We had the 1997 Asian Financial Crisis, the 2008 Great Financial Crisis, and the 2020 COVID crisis. And now the Ukraine war.
Interest rates went from 8% to 0%, and the Feds injected large amounts of money into the economy.
It's impossible to imagine the kind of economic policies that we're going to see in the next 30 years.
Some big ideas to ponder:
How to preserve wealth in a higher inflation, rising interest rate scenario?
Does crypto currency have the potential to replace gold?
Will NFTs be the big new asset class?
The problems that will confront investors in the years ahead may be unprecedented.
Hence, my personal advice is this – invest with an open mind.
And when in doubt, always reason from first principles.
Generally speaking, you want to own a broad mix of asset classes, with the exact mix to depend on your risk appetite.
The broad asset classes are set out below:
Stocks
REITs
Physical real estate
Private asset classes: Private Equity, Venture Capital etc
Crypto
Commodities
And don't close your mind off to any one asset class.
Time is a commodity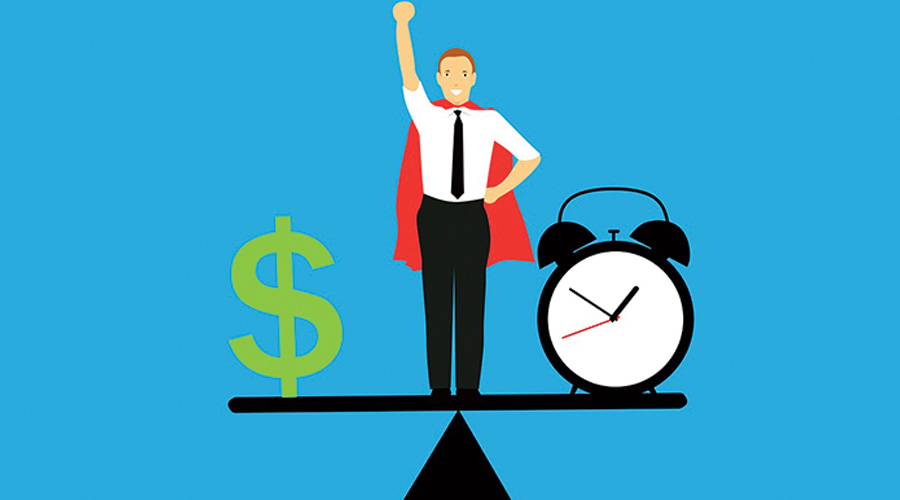 As a high net worth individual, your time is precious.
Time is money, and it is wise to harness efficient ways to manage your wealth.
DBS Treasures as your wealth management partner

This is where DBS Treasures can come in handy.
DBS Treasures provides you with:
Holistic wealth management with expert advice, supported by digital capabilities, at Asia's safest bank and the World's Best bank.
Holistic wealth management advice
Given the size and scale of DBS, they are able to cater to the full spectrum of wealth management needs you may require.
Day to day banking and plain vanilla investments are all covered.
And the more exotic ones – business succession, wealth transfer, preserving wealth, that's where they can offer personalized expert advice.
They have advisory experts (relationship managers, investment counsellors, bancassurance specialists; just to name a few) who will help to review your portfolio regularly & advise you based on your wealth needs.
You get access to sophisticated investments only available to Accredited Investors, such as their in-house managed solutions & products which includes structured investments.
The ultimate decisions always rest with you, but it never hurts to have a trusted third-party opinion.
Digital capabilities on digibank 

DBS has also introduced new features into their digibank app (formerly known as iWealth).
The following features are all accessible via the app:
Online Equity Trading
Online Funds Investment
Online Foreign Exchange
Online Fixed Deposit
Research and Insights
Online banking
On top of the above features, it also gives you:
With digibank, you will have timely market insights proactively delivered to you.
If your stock prices move significantly, DBS digibank will provide you with a personalised notification. Likewise with FX, if your favoured FX pair moves.
With timely alerts served to you, you'll be able to seize the right opportunity at the right time, and with the convenience of accessing everything on your phone.  
Whether it's buying on a dip, selling at a high or holding your position, you won't miss out just because you were unaware of a price movement.
This is very convenient, so you don't need to keep monitoring your portfolio.
You will also receive customised suggestions of similar stocks you may like, based on features such as industry sector, geography, and financial ratios.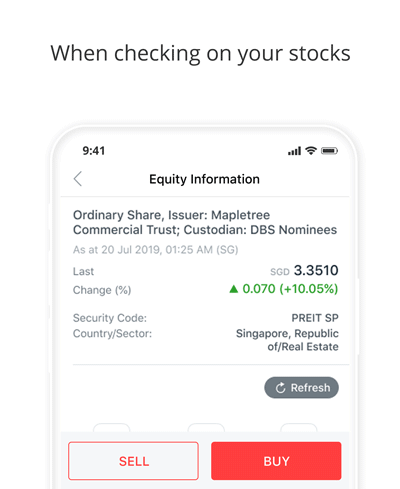 Asia's safest bank and World's best bank!
And of course, this is DBS we're talking about.
DBS is the largest bank in South East Asia, and has been ranked as the safest bank in Asia for the 12th consecutive year.
Recently, they also won the World's Best Bank (again)!
This certainly gives you peace of mind that your assets are safe and secure.
Criteria for DBS Treasures
To get started with DBS Treasures, you have to be an Accredited Investor with investible assets of S$350,000.
For individuals to qualify as Accredited Investors, they have to meet at least 1 of the following 3 criteria:
Income in the preceding 12 months is not less than SGD300,000 (or its equivalent in a foreign currency);
Net personal assets exceeding SGD2 million (or its equivalent in a foreign currency) in value, of which the net value of the investor's primary place of residence can only contribute up to SGD1 million; or
Net Financial Assets exceeding SGD1 million (or its equivalent in a foreign currency) in value.
Closing Thoughts
I know it's a strange thing to say, but in many ways, becoming a millionaire is only the beginning.
There's a whole new world that awaits after.
Use wealth advisors to your advantage, and the plethora of tools and resources available to you in this digital age.  
With DBS as your trusted wealth partner, you can manage and grow your wealth efficiently, whilst capitalizing on their superior digital capabilities – manage your portfolio on-the-go through the Digibank App.
This article is for information only and should not be relied upon as financial advice. Any views, opinions or recommendations expressed in this article does not take into account the specific investment objectives, financial situation or particular needs of any particular person. Before making any decision to buy, sell or hold any investment or insurance product, you should seek advice from a financial adviser regarding its suitability. This article is not intended for distribution to, or use by, any person or entity in any jurisdiction or country where such distribution or use would be contrary to law or regulation.
Note: This post is sponsored by DBS Bank. All views and opinions expressed in this post are from Financial Horse.