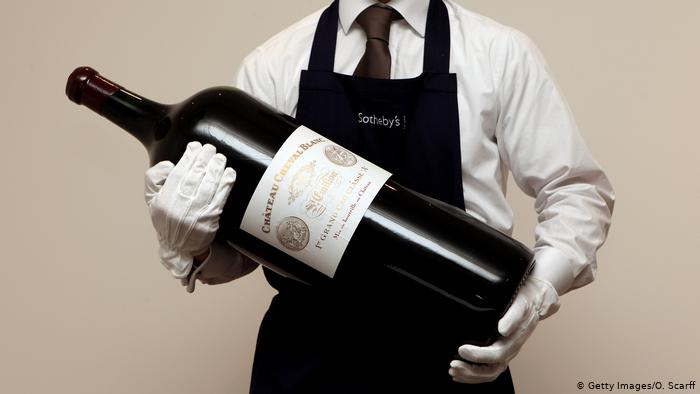 This article was submitted by a Guest Contributor.  The opinions expressed in this publication are those of the Guest Contributor. 
Did you know that wine consumption has skyrocketed in the past year?
With everyone stuck at home because of the pandemic, reports show that alcohol consumption has spiked.
Could alternative investments into Wine / Liquor present an opportunity for investors? This article explores alternative investments – Wine. 
Do wines really go up in value?
The allure of wine investing is obvious. You get your cake, and eat (drink) it too!
Especially if you are already a budding wine connoisseur, it sounds very attractive to be able to collect rare wines while making a good investment (similar to bag collectors & Hermes Birkins!)
According to Cult Wines' Southeast Asia Associate Sales Director Nicolas Laurent, there have been special cases where lots of wine were "trading for £4,500 for a case of 12. Then, in a span of four weeks, it went up to £13,000".
On the other hand, in this article, wine expert Simon Tam notes that "there are a lot of things in the world that yield a much higher return than wine."
Just like fine art, collecting & selling fine wines goes beyond having a sophisticated palate. 
What are some Pitfalls of wine investing?
The greatest challenge of wine investing is maintaining the quality of the wine you own. Unlike most financial investments, wine as an asset requires physical care and attention.
Proper storage of wine is needed to prevent spoilage which would render it worthless.
Simon Tam explain in greater detail here, that bottle breakages, temperature and humidity control are all factors that wine investors must take note of.
Investors must also keep in mind the cost of storage, with Michelle Chan, head of wine department at Christie's, cautioning that rent for wine storage can be up to $50,000 a year to store 100 cases.
How difficult is it to select and procure an Investment Wine?
The short answer is pretty dang difficult.
The value of wines depends on their vintage and the specific year in which the wine was manufactured. Keeping older wines which may have passed their peak could actually make it less valuable than before. 
Wines with the highest return potential might not suit your personal taste and there are a lot other considerations in selecting wines that can increase in value.
Leo Morris, an ex-liquor trader and collector, cautions investors against the increasing number of fakes that exist on the market. He recommends investors who are looking to purchase bottles above the S$100,000 range to only acquire them from reputable auction houses like Sotheby's and Christie's. 
Is the secondary wine market controlled by insiders?
Similar to art, value is in the eye of the beholder. And these buyers can be fickle-minded!
Speaking with Leo Morris, he points out that the value of liquor depends on the personal choice of the buyer and could fluctuate wildly.
Just like other niche markets, the buying & selling of wine and liquor is not straightforward and often occur on informal platforms. Leo recounts using informal Facebook groups and WhatsApp chat groups to facilitate sales.
What this means for rookie wine investors is that it is a tough market to break into dominated by the whims and fancies of seasoned wine collectors. 
Options for retail investors? Wine investing made easy
Most wine investing companies are up-market firms, that link you to a human relationship manager. The entry point to be able to invest in fine wines tends to be steep. 
The good news is that there are up-and-coming wine investing companies that aim to bring this experience to regular investors. 
Vinovest is a relatively new mobile wine investing platform based in California.
Pros:
Low minimum investment amount of $1,000
Mobile investment platform
Wine is available on request
Cons:
Fees of 2.8% for standard portfolio
Short track record
Oeno is a London based international fine wine house. It appears to target more experienced investors and hospitality clients.
Pros:
Cons:
Less accessible to regular investors
Cult Wines was founded in 2007 and provides fine wine investment and collection management services. It is based in London but also has a strong presence in Singapore.
Pros:
Over 10 years of experience in wine investment management
Tailored investment
Cons:
Relatively high minimum investment of ~S$20,000
Beware of Wine investment scams!
In 2015, The Straits Times reported 2 wine investment scams leaving investors high and dry.  The reported group of investors invested more than S$500,000 in total in the Singapore-based wine investment companies.
For niche investment products like wine, investors must do their proper due diligence.
It is advisable to procure high value wines and liquors from reputable auction houses and store them at trusted wine management firms to avoid scams.
Beyond Wine:
Investors who might not be comfortable with investing into physical wine bottles can also consider investing in ETFs/shares.
Alcohol ETFs:
While there are no alcohol specific ETFs in the markets, investors can choose ETFs with exposure to the liquor industry.
These are likely to be consumer staples ETFs like the Fidelity MSCI Consumer Staples Index ETF or Vanguard Consumer Staples ETF, which include companies like Constellation Brands that manufacture alcoholic beverages.
Alcohol Equities:
Investors can also invest directly into alcoholic beverage manufacturers.
Closer to home, Thai Beverage which is listed in Singapore, carries popular beer brand Chang Beer and other South-east Asian brands.
Shanghai-listed Kweichow Moutai, famous for Baijiu, is one of the world's most valuable consumer-goods companies, with a valuation of $500 billion USD.
Closing thoughts 
The world of wine investing is certainly very interesting, with the bonus of being able to drink your investment! 
Traditionally seen as an up-market and inaccessible investment vehicle, wine investment start-ups are bridging the gap and making wine investments more accessible to the public.
TLDR: the world of wine & liquor investing is intoxicating & worth a shot 😉 
[mc4wp_form id="173″]
This article was submitted by a Guest Contributor.  The opinions expressed in this publication are those of the Guest Contributor.