This article was submitted by a guest contributor. If you would like to submit an essay, email

[email protected]

!
One of my goals this year is to build better financial habits. As a final-year university student about to graduate, the new year seemed like the right time to start – and so, I decided to track my expenses for a month!
For the whole of January, I started tracking my expenses using a free budgeting app. 
For some context, I currently live with my parents, so I'm fortunate to have things like meals at home and household bills paid for. As a final year student, my weekly schedule fluctuates a lot. My timetable includes two days of school, and the rest of the week is spent in physical and Zoom meetings with my project group mates.
At the end of the month, this was the breakdown of my expenses:

In total, I spent $616.04, split across six categories:
Food & drink: $386.23
Groceries: $25.80
Transport (ride hailing & public transportation): $60.74
Entertainment: $27
Bills & Fees: $56.27
Savings: $60
What I spent my money on – Breakdown of each category 
Food & drink ($386.23)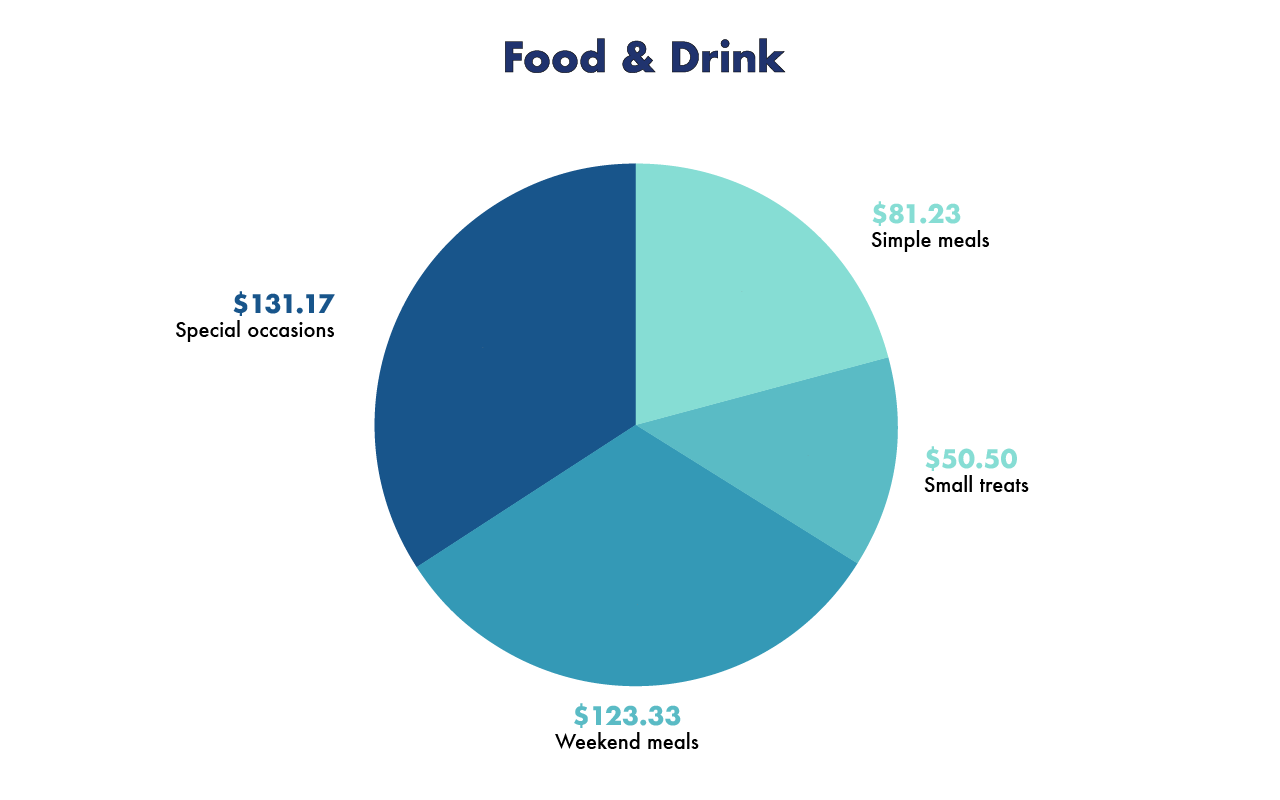 By far, the biggest expense was on food, making up more than 63% of total spending.
I broke down the spending into further sub-categories.
I spent $81.23 on simple meals. This refers to meals eaten in school or in hawker centers, which cost around $4. Another $50.50 was spent on small treats, such as bubble tea, kopi from Ya Kun or Toast Box, and once when I bought a flat white to do work at a café.
Interestingly, even though these made up the majority of the transactions, they only account for a third of the overall expense on food and drink.
Eating out on the weekend was the biggest component. I spent $123.33 on a café brunch at dinners at places like Tim Ho Wan, where meals on average cost around $20.
I spent a further $131.17 on special occasion meals, including treating a friend to dinner and a date night at a nice restaurant, averaging $40 a meal.
Groceries ($25.80)
My parents pay for the groceries for home-cooked meals. I do, however, buy my own coffee beans to make my morning brew. This was something I picked up during the circuit breaker. With cafes shut down, I took the plunge to learn how to make filter coffee.  
Having had it for over a year, that investment was worth the price. At around $1.50 per cup, I love that I can have top-quality beans without having to shell out triple the amount outside.
Transport ($60.74)
With only two days of class a week this semester, I significantly cut down on spending on public transportation – only $14.14.
It also helps that I drive to school, with petrol costs paid for by my parents.
I also spent $46 on two Grab rides.
Entertainment ($27)
Covid-19 restrictions definitely curbed spending on entertainment. I only spent $12 watching a movie, and another $15 for a board game to play at home.
Other ways I save on spending is to borrow books from the library instead of buying them. And a confession: I'm one of those Netflix leeches who uses a shared account.  
Monthly recurring expenses ($56.27 + $60)
Subscriptions I do pay for is my mobile plan. I recently switched to a $20 SIM-only plan that slashed my phone bill.
I pay $10 for life insurance I bought when I was serving my national service, and $27 for an Adobe Cloud subscription.
Lastly, another "expense" I incur is to automatically transfer $60 from my allowance at the start of every month to a savings account. It's a token sum, but I treat it as practice for paying myself first and setting aside money for the future. 
3 Takeaways from the Experiment
Rapid behavioural shift
I was surprised at how quickly my behaviour was altered by tracking my expenses. Logging expenses everyday meant I was acutely aware of my balance – and where and what I was spending on.
As I began to reach my budget at the end of the month, I instinctively tightened my belt.
The closest analogy I can think of is when mobile data was a scarce commodity. When you're low on data, you become mindful of using WiFi more and cutting down on using data-draining apps.
Some expense apps allow you to automatically log your expenses by linking your card. But I might stick to this manual system moving forward. Although tedious, manually logging transactions made me a more conscious spender.
2. Biggest waste of money
The biggest category I spent on was food. As someone that loves exploring new restaurants, eating well and catching up with friends, I feel that it was money well spent.
That being said, I was still surprised at how much and how fast all these meals added up.
By being a little more selective with eating out and saving money through Chope deals and Burpple, it's possible to have your cake and eat it too. I'll also start sussing out cheap eats to keep my meals below $15.
3. Habits I plan to change
Reviewing my transactions after a month (especially in the pie chart form), it was very easy to see how making some tiny changes could significantly cut back my expenses.
Before I tracked my expenses, it was too easy to tap a card without sparing a thought.  
Moving forward, I plan to stick to a budget of only spending 30% of my allowance on my wants, such as entertainment and eating out.
This will require shifts in my lifestyle. Instead of wandering around a mall – and being tempted into buying something – I'll go for a hike at a nature reserve.
I'll also make it a habit to bring lunch from home rather than eating in school.
This way, when I do splurge on something nice, I can do so without feeling guilty about spending beyond my means.
This article was submitted by a guest contributor. If you would like to submit an essay, email

[email protected]

!
---
Follow Financial Horse on Telegram for weekly updates! For video content, check out our Instagram & YouTube Channel!