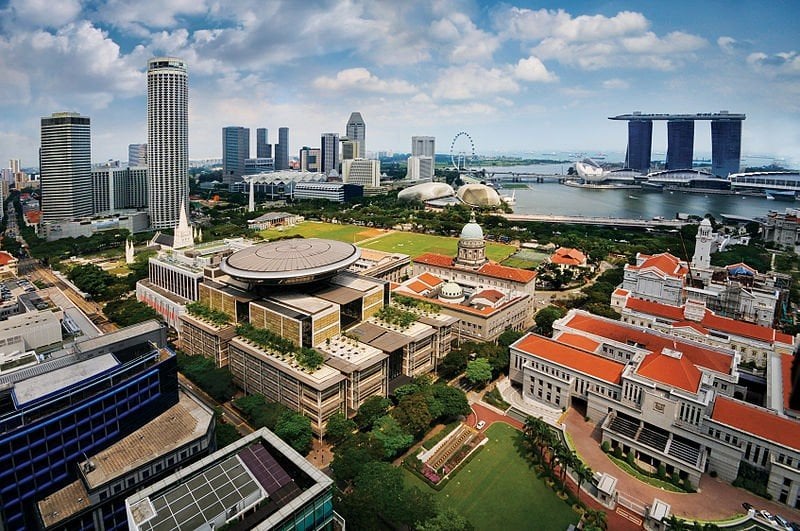 This article was submitted by a Guest Contributor.
We're more than halfway through 2021, and the property market shows no signs of slowing down. Property prices have risen for the five consecutive quarters since Q2 2020, almost hitting 3-year high. Private home prices are up 7.3% on a year-on-year basis.
There a plenty of reasons why this is the case. More than a year into the pandemic, we're starting to see how Covid-19 has fundamentally reshaped the preferences of home buyers. These shifts may influence the property market in years to come.
With that, let's dive into six property trends you should watch in Singapore.
1. Shortage of houses are driving up prices
The pandemic has wreaked havoc on the construction sector. From labour shortages, to the dormitory debacle. These factors have caused a cascade in construction delays.
Just look at BTO projects. About 85% of them are about six to nine months behind schedule. And HDB warned that this delay could be extended by another three months or more. The recent Hougang BTO drew more than 10,000 applicants. It's the same story for new condominium sales.
As the time of writing, we've entered returned to another round of Phase 2 (Heightened Alert). The longer these delays play out, the wider the gap between strong demand and home supply shortage.
With uncertainty about the extent of construction delays, young couples with urgent housing needs seem to be turning to the resale market. In Q2, 63.1% of private property sales were in the resale market, up from 55.8% the previous quarter.
Resale prices in the public housing market also increased 3% from Q1 to Q2.
Source: HDB
Apart from young couples, a low-interest rate environment combined with an optimistic economic outlook may also be encouraging people to take on home loans.
Inevitably, people are wondering if the government will intervene with cooling measures.
As of 30 June, MAS chief Ravi Menon's view was that the market was not yet overheated. But they have been monitoring the increase in home prices closely and may step in if the sense the market is getting out of control.
2. People want bigger homes
It's very likely that working from home is here to stay. Preferences vary from fully remote to some hybrid model – but the traditional nine-to-five in the office will be a thing of the past.
In one survey, 80% of Singaporeans say they prefer to work from home or have flexible working arrangements. With that, having a more spacious homes seems to be a top priority among new homebuyers.
When comparing pre-pandemic to post-circuit breaker resale data, bigger HDB resale flats have become more desirable. During that period, average quarterly sales during this period increased by 34% for bigger resale flats. In comparison, sales for smaller resale units rose by only 18% across the same time frame.
This shift towards bigger flats is one indication of how our social spaces are being reconfigured. The home is no longer the place where you come back and sleep at the end of the day. It's now a multi-functional space that acts as your office, gym, entertainment centre and more.
Naturally, a bigger space is necessary to carve out distinct areas for these aspects of life.
This absolutely breath-taking Bishan HDB flat sold for $1.295m and I can see why.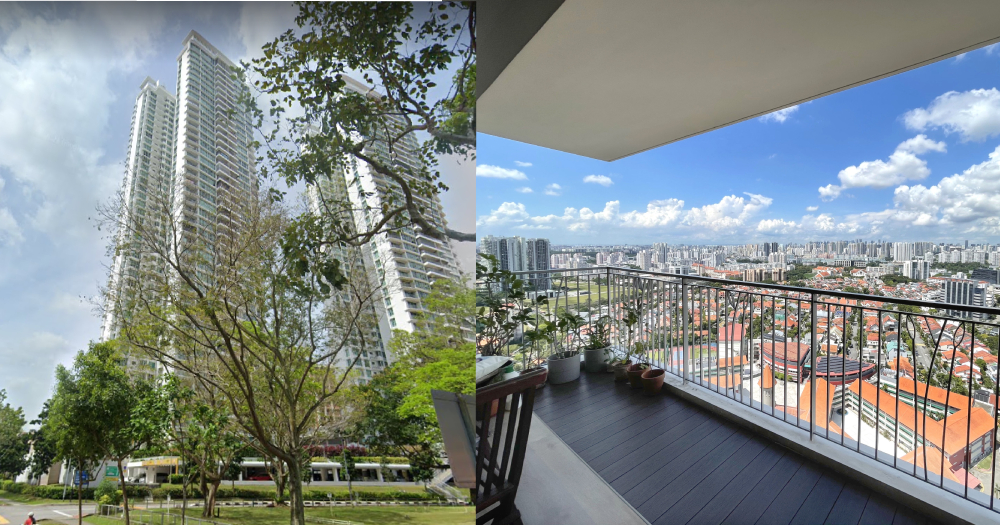 3. Central locations no longer a top priority
"Location, location, location." This mantra will have been drilled into you when looking for a home. This is why traditionally homes that are located in the Core Central Region (CCR) have commanded the highest prices.
This might change as WFH reduces the need for commute. Paying for that location premium makes less sense if you're spending most of your time at home anyway.
In Property Guru's Q2 2021 report, the 5 Best Performing Districts with asking price growth, i.e. highest percentage increase in price, were in the Rest of Central Region (RCR) and Outside Central Regions (OCR) of Singapore.
In these areas, it tends to be easier to find more spacious homes at an affordable price.
On the flip side, the laggards were areas like Tanglin, Holland and Bukit Timah, some of which even saw slight price declines.
Developers are also picking up on this shift and there have been record land bid prices at government land sales (GLS) tenders recently.
GuocoLand won the site at Lentor Central with a bid of $1,204 psf per plot ratio (psf ppr), and UOL Group together with Singapore Land Group and Kheng Leong Company paid $1,118 psf ppr for the Ang Mo Kio Avenue 1.
Both sites are located in the Outside Central Region (OCR). At such land prices,
property consultants project
that the new developments at Ang Mo Kio Avenue 1 and Lentor Central are likely to test new price benchmarks of $1,900 to $2,100 psf.
Based on the latest figures in July 2021,
developers in Singapore sold 1,589 private homes, compared to 872 units sold in the previous month.
By region, nearly 2/3 of sales volume came from the suburbs or Outside Central Region (OCR), according to the URA data.
4. Growing demand for flexible spaces for work and play
An increase in working from home combined with a slowdown in travel means that people increasingly spend more time in their home and community. What will be the new factors we consider when we buy a home? In the past, distance to the MRT could be the biggest factor.
But now, the amenities within a 1km radius of your home become much more important. Questions such as: How close am I to a park? Where is the closest co-working space? What is the quality of entertainment spaces near me?
Amenities like shopping centres, hawker centres, gyms, food courts, supermarkets become new pre-requisites when looking for a home. There are also more intangible factors at play.
For instance, people may be looking to choose "greener" properties, with easy access to parks or scenery to break up the monotony of spending all day at home. The shift towards farther-flung neighbourhoods could also point to a desire to have a more serene neighbourhood over bustling areas.
Proximity to the city centre is great, but it could also be a source of potential noise pollution. The rumbling of traffic, constant passing airplanes (if you're near an airport), or city noise can quickly become unbearable when you're spending your entire day at home.
5. Buyer needs are changing
Rentals prices have also risen in the past year. This was mostly driven by the non-landed segment: rentals increased 3.1% in Q2 compared to 2.9% in Q1. Much of it can be attributed to the same reasons for rising resale flats – the delays in HDB and private property projects.
While waiting for their properties to be completed, some households may be renting properties in the interim.
HDB upgraders are also a significant segment of the market driving up the prices of condominium sales.
One recent example is Pasir Ris 8. Demand was so high that prices allegedly rose six times on its first day on sale, with a two-bedroom unit going for as high as $1.5 million.
The buyers were said to be a good mix of HDB upgraders buying for owner occupation, as well as investors. "They appreciate the convenience of an integrated development that is linked to a transport hub and a sizeable 260,000 sq ft retail mall," said Lee Yew Kwung, Allgreen CEO.
Related to #4 above, part of the attraction of Pasir Ris 8 was also its proximity to a central greenway with pedestrian paths and bicycle trails leading to Pasir Ris Park and the beach.
Apart from HDB upgraders, another potential source of higher demand for rental flats are adult children moving out of their parents' home. Although moving out before marriage is unconventional in Singapore, Covid has changed these norms.
As the work from home situation persists, more young people are considering renting a flat to have their own personal space. They may to avoid awkward situations of family conversations interrupting the Zoom meeting. Or simply have the freedom to hang out without their parents' supervision, especially given the limited travel and leisure options.
6. Luxury market remains strong
According to CNA, Singapore recorded S$7.5 billion in luxury property transactions in first half of 2021.
Total sales volume for landed residential properties amounted to S$4.3 billion driven by home upgraders looking to move into larger accommodations, as well as by residents selling their private homes at higher prices.
In particular, the Good Class Bungalow (GCB) market segment is thriving. We've seen notable transactions from SecretLab co-founder, the wife of Grab's CEO and the wife of Nanofilm Technologies.
It goes without saying that it definitely pays to be a tech founder in these times 😉
Conclusion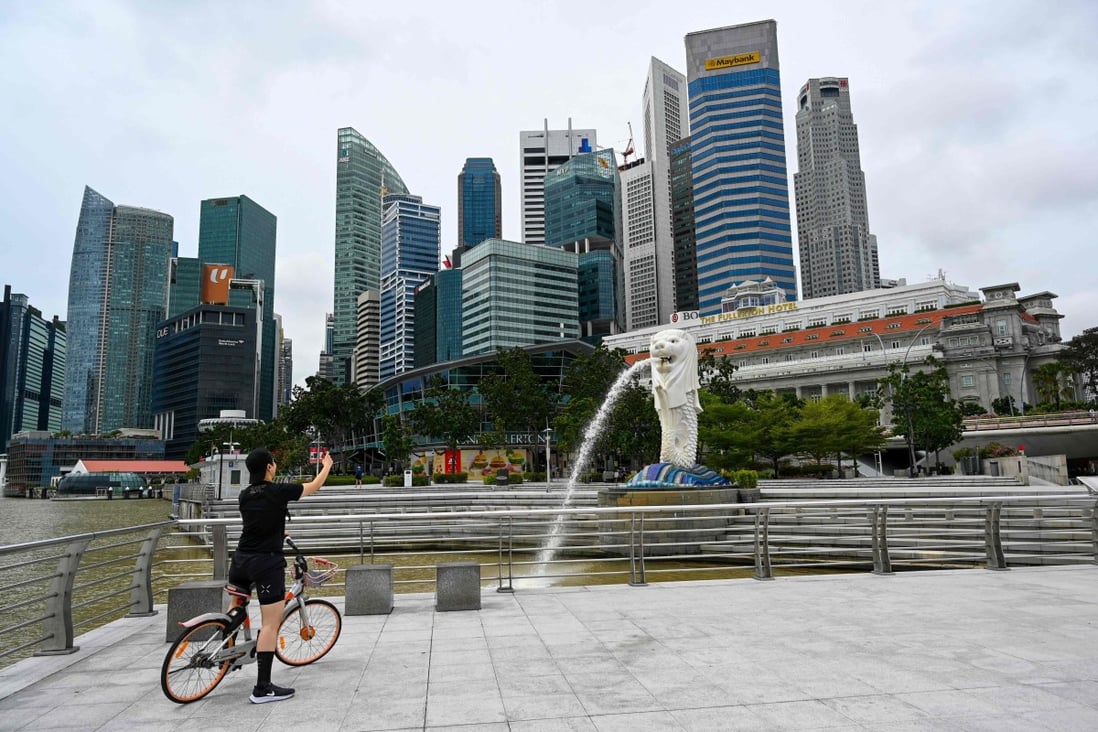 Covid is having a profound effect in the homes people are looking for. We are looking at a shift in buyers' profiles, preferences and lifestyle.
One obvious worry is the significant crunch from the supply side. Coupled with significant rising construction costs, the prices of new launches are likely to remain high.
Developers expect that nearly 2/3 of new launches to be priced higher in the next 6 months. The success of Pasir Ris 8 has also caused several developers to amend prices of new launches upwards. This looks to be bad news for buyers looking for a home in the near future.
However, given that Singapore is also opening-up, it'll be interesting to see how the shift in buyers' preferences will adapt in the longer-term. In particular, whether the Core Central Region (CCR) will pick up again as the workforce returns to CBD.
This article was submitted by a Guest Contributor. The opinions expressed in this publication are those of the Guest Contributor.
---
Join the Financial Horse Investing Community!