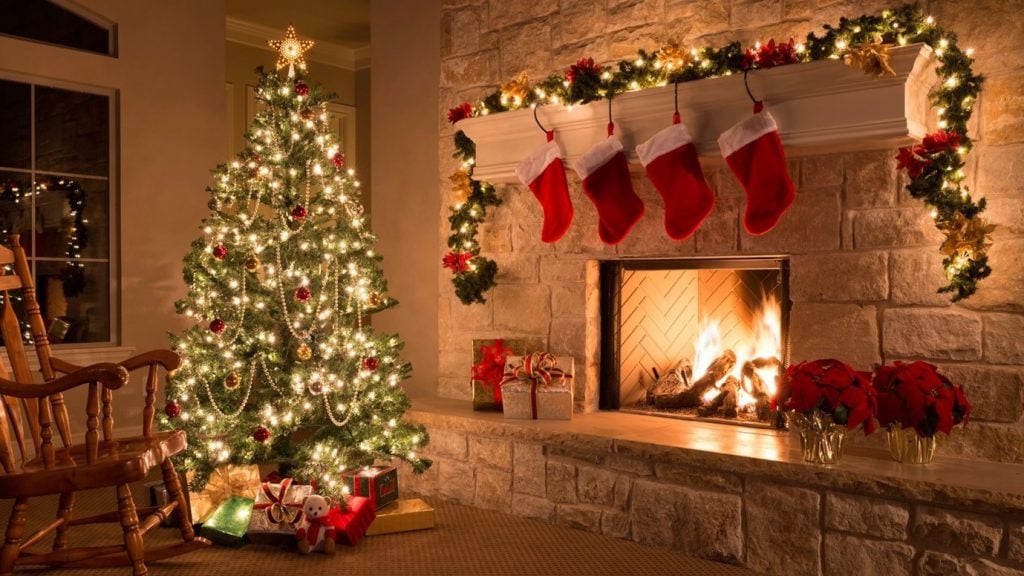 To celebrate, 12.12, Christmas, and the New Year, we're going to be running a promo for the FH investment courses for the month of December.
What is the Christmas Promo?
Briefly:
Stocks MasterClass – Will be reduced from

$1,100

to $799
REITs Investing MasterClass – Will be reduced from

$900

to $799
Complete Guide to Investing – No change at $650
On top of that, subscribers to both the Stocks and REITs MasterClass will also get:
Full 3 months subscription to the highest tier of Patron (worth S$200).
Complete e-Book on How to Invest in REITs (as a Singapore Investor) (worth S$200)*.
AND… if that's not enough, you'll also get access to a complete e-Book on How to Invest in Real Estate in Singapore (worth S$100)*.
That's $500 in additional value right there!
Launch Promo will be available for the month of December – from now till 31 December!
*released within the course in the coming months.
Which course is suitable for me?
Stocks MasterClass
The Stocks MasterClass is the most in depth of the three courses
*Newly launched in October 2021!*
If you want to assemble a stock portfolio, with both growth stocks and dividend stocks, for capital gains and income, then this is the course for you!
How to value and analyse growth v dividend stocks
What is the correct size for a stock position?
When to sell a stock immediately?
How to use options to supercharge returns?
How to use technical analysis to know when to buy / sell?
and more!
REITs Investing MasterClass
The REITs MasterClass is an in-depth course for REITs.
If you want to assemble a REITs portfolio for income and capital gains, this is the course for you!
How to pick income-generating REITs
When is the best time to buy or sell REITs?
How much of each REIT to hold in your portfolio?
What are the red flags to signal you to sell a REIT?
How to use leverage
and more!
Complete Guide to Investing
The Complete Guide teaches you everything you need to know about investing as a Singapore investor.
If you're a beginner investor who wants to learn the basics of investing your wealth in Singapore, this is the course for you!
Key principles of asset allocation
Understanding the market cycle
How to invest in stocks, REITs, bonds, ETFs and property,
How to effectively maximise CPF and tax planning as a Singapore investor
and more!
I can't decide, tell me more!
What is the Stocks MasterClass?
The Stocks MasterClass will teach you everything you need to know about investing in stocks.
It's a lifetime worth of investing experience and knowledge, distilled into a Stocks MasterClass.
Regardless of whether you just started investing, or whether you're a 15-year stock veteran, there is something here for you.
I've deliberately designed the Stocks MasterClass to:
Give you a full foundation in Stocks Investing; while also
Layering advanced content for seasoned investors
Give you a full foundation in Stocks Investing
The full outline for the course is set out below:
Why do you want to Invest?
Timeless lessons from Investing
Differentiating Dividend Stocks vs Growth Stocks
Understanding the Macro Climate and making it work for you
How to fit Growth / Dividend Stocks in your portfolio?
Valuations: How to Value a Stock?
Short Term Indicators (Technical Analysis, Stock Flows, Microstructure and Narrative)
How to Analyse and Pick Growth Stocks
Case Studies (Growth Stocks)
Analysing Dividend Stocks
Case Studies (Dividend Stocks)
How to invest in US, Singapore, China
ESG Investing
How to approach Crypto as an asset class?
How to use Options / Leverage in your portfolio?
How to use ETFs?
How to hedge a portfolio?
Portfolio construction
The amount of content is extremely comprehensive.
If you know nothing about stocks investing, you'll learn the following key concepts from this MasterClass:
Macro Investing
How to value a stock
How to use Technical Analysis
How to pick Growth Stocks
How to pick Dividend Stocks
How to invest in US v China v Singapore
ETF
ESG
Options / Leverage
How to hedge a portfolio
How to build a portfolio
If you already know all the basics – fret not.
I've deliberately layered on additional, advanced level content for seasoned investors:
You'll learn:
How to recognise the psychological biases we make as investors – and deliberately override them
How to scale in and out of your tactical asset allocation based on fluctuating macro conditions
How to split between growth/dividend, US/China/Singapore, large/mid/small cap stocks to achieve your desired risk profile
Advanced valuation techniques including DCF modelling
How to understand market microstructure and market narrative to give you an edge in your technical analysis
How to deep dive into Growth / Dividend stocks and instantly identify the heart of what is important
Industry level deep dive into the competitive advantage and nuances of each industry
How to use options / leverage to supercharge your investing positions
How to effectively hedge a portfolio in today's chronic low interest rate environment
No matter what kind of investor you are, you'll still be able to learn something, and round-out blind spots in your own investing.
Check out the full course content here.
What is the REITs Investing MasterClass?
The REITs Investing Masterclass is laser focused on REITs.
It drills down specifically into REITs, and teaches you what you need to know about REITs investing at the highest and most advanced level.
If you want to assemble a REITs portfolio for income and capital gains, this is the course for you.
You will learn:
When is the best time to invest in REITs? And when is the time you should be selling REITs?
​How to make money from real estate? How to identify the best properties to own for a lifetime?
How does real estate and REIT fit into your portfolio? What is the best percentage of REITs to have in your asset allocation?
What can we learn from REITs from the US? What does this mean for S-REITs in the next 5 years?
Unique risks ​you must look out for before buying REITs
​Growth drivers a REIT must have so you can earn increasing distribution and capital gains every year
​The best type of sponsors and managers a REIT must have to protect your capital and make you money
The financial and operational metrics a REIT must pass
​How to value a REIT accurately using practitioner level valuation techniques
Check out the full course content here.
What is the Complete Guide to Investing?
The Complete Guide to Investing for Singaporeans gives you everything you need to know as an investor in Singapore – from asset allocation, understanding the market cycle, Stocks, REITs, bonds, ETFs, Property, CPF and tax planning.
You will learn:
How to decide on asset allocation? How much money goes into cash v stocks v REITs v bonds
What is the best time in a market cycle to be investing? What to buy at each stage of the cycle?
How to invest in REITs? What to look out for, and what to avoid?
How to assemble a REIT portfolio?
How to invest in Singapore residential property? What to look out for?
How to invest in stocks? What should you be looking for, and what should you be avoiding?
How to use ETFs to complement your investment portfolio?
How to invest in bonds or fixed income products in Singapore? What to avoid?
How to use CPF in the most efficient way possible, for the stage of life and income you are at.
How to pay the least tax possible (via legal means)!
How to put this all together, and build an investment portfolio that will allow you to achieve your life goals?
Check out the full course content here.
Testimonials from Course Members
On the REITs Masterclass…
"Yes I would recommend! The course was very detailed. Definitely for those investors like me who prefer to build their own portfolio vs paying fees to agents, banks and intermediaries. And I like macro so I can recognize many traits" – Lawrence L.
"I am happy to recommend this course. Obviously this course is presented by someone who puts his money where his mouth is. It is practical and real world by someone who has paid his dues to learn" J. Ng
"Yes would recommend to people who are interested in investing. FH has put a lot of effort to explain technical concepts in an easy to understand way especially for newer investors. Compared to other investing teaching platforms, the REITs Masterclass is very informative (charts, tables, updates on current news impacting financial markets etc.) and at the same time easier to understand" – Kenneth K.
"Yes. Love the course for its holistic view on buying REITs and also having a balanced view on how we should base our decision making based on individual situations" – J. Ang
"Yes, especially useful for those who wants to know beyond numbers. It covers macroeconomics" – B. Chua
"Yes, the course material is well prepared. The trainer knows his stuff, terms, and strategy, and this was accompanied by case studies for better understanding" – Francis L.
On the Complete Guide to Investing…
"Yes! Good for anyone who needs a quick crash course on investing" – L.G. Lee
"Yes, it sets out a framework of the factors to consider for each class of asset" – Richard H
"Yes, great content and regular updates makes this valuable" – JX K
"Yes I would recommend, especially fresh graduates. Useful to learn asset allocation early on, prior to investing" – J. Ong
"Yes, it breaks down complex concepts into simple forms" – C.A. Tan
"Sensible and neutral advice for Singapore investors" – Chris W
"Yes! It's very sound advice and good for people who are starting out. The part on portfolio allocation is often not talked about but should be!" – JX Yeo
How can the FH Courses help you?
If you're tired of:
entrusting your financial future to someone else
stocks that go down the moment you buy them
years of subpar returns, with stocks that go nowhere
being sold financial products that enrich only your fund manager / private banker
paying management fees to someone else to manage your money, only to deliver poor returns
having your money locked up in a long-term investment plan and having to pay hefty break fees just to access your own money
The FH Courses can help you achieve financial mastery.
Take your Investing to the next level. Learn how to invest properly and build a portfolio that achieves your financial goals.
Take charge of your own financial security.
Once you understand the freedom that comes with managing your own money, you'll never be able to go back.
Why do you need to learn about Investing?
Think about it this way. If you are going to play tennis against Roger Federer, would you take tennis class beforehand?
It's crazy that there are courses and degrees out there for everything we do, but when it comes to managing our money, we're supposed to just learn it ourselves.
I've seen many investors get blown up in the market because they simply didn't have the knowledge or skills to understand what was going on.
If you've been investing for a while – you'll know what I mean.
It's very easy to outperform in a bull market when everything is going up.
You pick a few stocks and a few months later you're up 30%.
But at some point in time, that will start to turn. The stock will start to drop – and what you do next will determine everything.
To make money consistently in the longer term, you really need to know what you're doing.
Otherwise, it's very easy to lose it all.
The FH Courses will equip you with the skills and knowledge to invest properly in volatile markets, for the long term.
What is the content format?
The FH Courses are taught via video lessons online.
Once you purchase, you get lifetime access. This means that you can watch or rewatch the content any time, at your own pace, from the comfort of your own home.
The delivery style is the same that you've come to know and love on Financial Horse.
Simple, to the point, and easy to understand.
There's also a ton of additional bonus content, quizzes, and extra reading if you want to go even further into any topic.
Don't be Penny wise, Pound foolish!
Have you thought about the time, the cost, and the opportunity cost of making mistakes in investing?
If you invest $5,000 into 1 Growth Stock, and you lose just 20% of that, that's $1,000.
More than the price of this course.
We all know how easy it is to lose 20% on a stock when the markets move against you.
If you're investing $100,000, 20% of that is $20,000.
Don't be penny wise pound foolish here.
Think about how much money you can potentially save, and how much additional gains you'll make over a lifetime in investing.
Investing is not a matter of 1-2 decisions, but a lifetime journey of opportunity across market cycles that span decades.
Don't forget time and opportunity cost
Don't forget – How much time would it take to accumulate all the information by yourself?
You'll need a book on valuations, technical analysis, stock picking, macro investing, portfolio building, options, ESG, hedging etc.
Not only do you need to buy the book, you'll also need to struggle through obtuse writing, and figure out how to apply them to your investment portfolio – as a Singapore investor.
With the FH Courses, all this is already done for you.
Distilled into a series of videos you can watch from the comfort of your home. Easy to understand, with everything you need to know to succeed in investing.
All tailored for a Singaporean investor.
Sign up here!
Any other questions?
Still not convinced that the FH Courses right for you? Drop me an email at [email protected] with your queries, and I will get back to you as soon as I can!