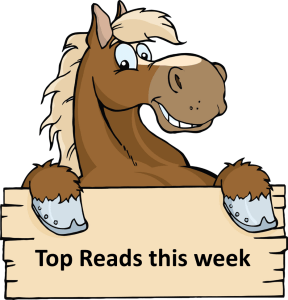 Rounding up top reads from around the web, including articles shared by fellow investors in the Financial Horse Facebook Group.
Exciting GIVEAWAY for FH readers this week, scroll to the end of the post for details!
---
Increased indebtedness, stresses in repaying borrowing, lender vulnerabilities and shadow banking practices are some of the concerns cited by McKinsey in an August report. Whether building pressures are "enough to trigger a new crisis remains to be seen" but governments and businesses need to monitor potential causes, authors Joydeep Sengupta and Archana Seshadrinathan wrote.
---
In a funds landscape dominated by distributors such as banks and insurance companies, the overall picture is unlikely to change much – unless regulation intervenes, as it has across markets in UK, Australia and Europe, which have taken a hard line on "inducements" to fund sales.
In Singapore, fund sellers are remunerated not only through an upfront sales charge, but also through a share of the trail fee – that is, the portion of the annual management fee the fund pays out to distributors. The annual management fee accounts for the bulk of a fund's total expense ratio (TER); the sales charge is not included in the TER calculation. While sales charges have been coming down thanks to growth in portfolio services and greater penetration of online transactions, the trail fee is coveted because it is recurring.
---
Ask a rich person how they got rich, and there's a good chance they'll say they invested in real estate.
Some real estate crowdfunding platforms buy and manage properties, while some take the pooled money and lend it to other real estate investors.
If you're just getting started with real estate crowdfunding, you should be comfortable having your money tied up for a while. "Most investments are designed to last at least a year, sometimes five years or longer," Davis said. "In some cases you can sell your investment [sooner], but usually with a penalty and not quickly."
And while real estate crowdfunding is as passive as it gets, you don't have as much control over how much money you can make on your investment, like you would if you bought a rental property and managed it.
---
The spectre of fresh tariffs on Chinese goods, underwhelming economic data and a weaker renminbi have pressured Chinese stocks and compounded concerns about a global slowdown, triggering a rush to safe assets like US government bonds. "Markets have had a panic attack in August," said Michael Kelly, global head of multi-asset for PineBridge Investments. "There is a confluence of uncertainty and it's rattling all markets and you can see it's impacting the China A-shares market, which has led to outflows.
---
In the short term, funding for projects such as a $400 million upgrade to the country's drainage systems to boost flood resilience will come from ministry-level expenditures, Minister for the Environment and Water Resources Masagos Zulkifli said. Longer-term spending, he said, could require the Government to tap its national reserves and issue state bonds.
---
A 49-year-old man was fined S$8,000 on Tuesday (Aug 20) for bringing cash worth about S$376,000 into Singapore without making a declaration. An indonesian national was stopped by an ICA officer for a routine check at the airport after arriving from Jakarta on Apr 9.
In response to the officer's questions, Affandi said he had nothing to declare, and placed his bag in an X-ray machine as directed. Large amounts of cash were detected in his bag. When he opened it up, cash in various currencies was found inside.
---
Automating your finances is one of the most powerful ideas in personal finance. It is worth more than an entire lifetime of education about personal finance. I spend less than 60 minutes each month on my finances, because they're automated and the money just flows to the areas where it needs to go: chequing, savings, investments and guilt-free spending. You shouldn't be spending a lot of time on these things.
The Crossover Point is when your investments start to pay more than your salary and give you the option of whether you want to work or not. It's a seminal moment and it's absolutely something you can work toward and can calculate. It's a very empowering moment, but it's not magic, just math.
Diversification is one word you hear tossed around but people don't understand how important it really is. If one of your investments goes down, it doesn't hit your overall portfolio in a way that you'll lose lots of money. It's not about picking random stocks. You want to find a fund that automatically diversifies for you. It's boring, not sexy, and that's how it should be. You shouldn't get your excitement from the drama of your personal finances; that's what cable TV is for.
---
---
China has deployed a three-pronged strategy to suffocate pro-democracy protests in Hong Kong – propaganda, economic leverage and intimidation.
---
Accelerated Learning: Most rich people read a lot of books written by people who inspire them in some way or have unique experience to share – like The 4-Hour Workweek by Tim Ferriss and The Millionaire Messenger by Brendon Burchard.
This is a strategy most successful people know — meet other people who you admire and build a relationship that is beneficial for everyone. But, there's a catch — and this is important. When you meet someone new who could potentially help you in your business, you can't just come out of the gate asking for favors. I personally believe in the VBA method — or "Value Before the Ask." This means making sure you provide value before asking a favor from anyone.
---
FH is giving away one copy of the WongaMania Banana Economy card game!
This is a very interesting and well thought-out game where players grow their wealth by investing in stocks, properties and bonds while going through multiple economic cycles (Recovery, Growth, Stagnant, & Recession). Check out how to play the game here.
This is a great way for parents to teach their children economic principles and investing in a fun way, and I would really recommend it as a gift as well. There is also a promo code for FH readers. Enter the promo code "FUNHORSE" for $10 off $30 minimum spend in their online shop.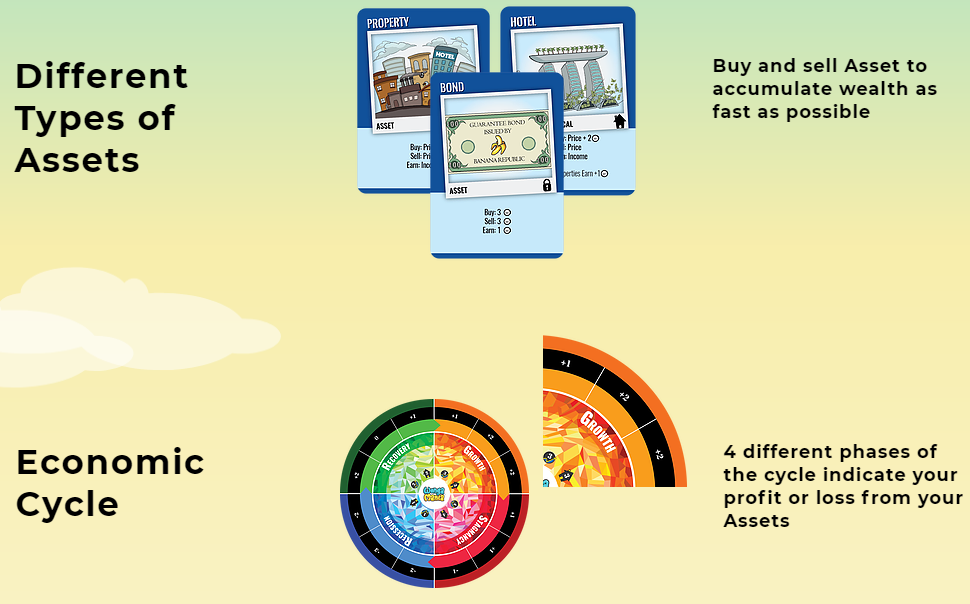 To enter the giveaway,
(1) Subscribe to the Financial Horse Youtube Channel.
(2) Like and leave a comment on the video below, and include the phrase "FH Giveaway" and your email address.
(3) Giveaway ends on 8 September 2019. One winner will be chosen at random to receive the game!
Looking for a comprehensive guide to investing? Check out the FH Complete Guide to Investing for Singapore investors.
Support the site as a Patron and get market and stock watch updates. Like our Facebook Page and join the Facebook Group to continue the discussion!