I've been hearing a lot about the mythical 5-figure dividend portfolio recently.
The idea is simple – invest enough into dividend stocks / REITs, that you get a 5 figure dividend each year.
Once the dividend portfolio gets big enough… voila, you are free to quit your day job and live off the dividend income alone.
How much for a comfortable "5-figure dividend portfolio"?
At the same time, a Patron asked how to build a 5% yielding dividend portfolio.
Now that really got me thinking.
Let's say one has $1 million stashed away.
Let's say one then invests this $1 million, into a low – medium risk 5% yielding dividend portfolio.
That works out to a $50,000 annual dividend income.
Okay given how expensive things are in Singapore, that's not exactly enough to live a high roller lifestyle.
But at $4,000 a month, it's definitely more than enough to get by.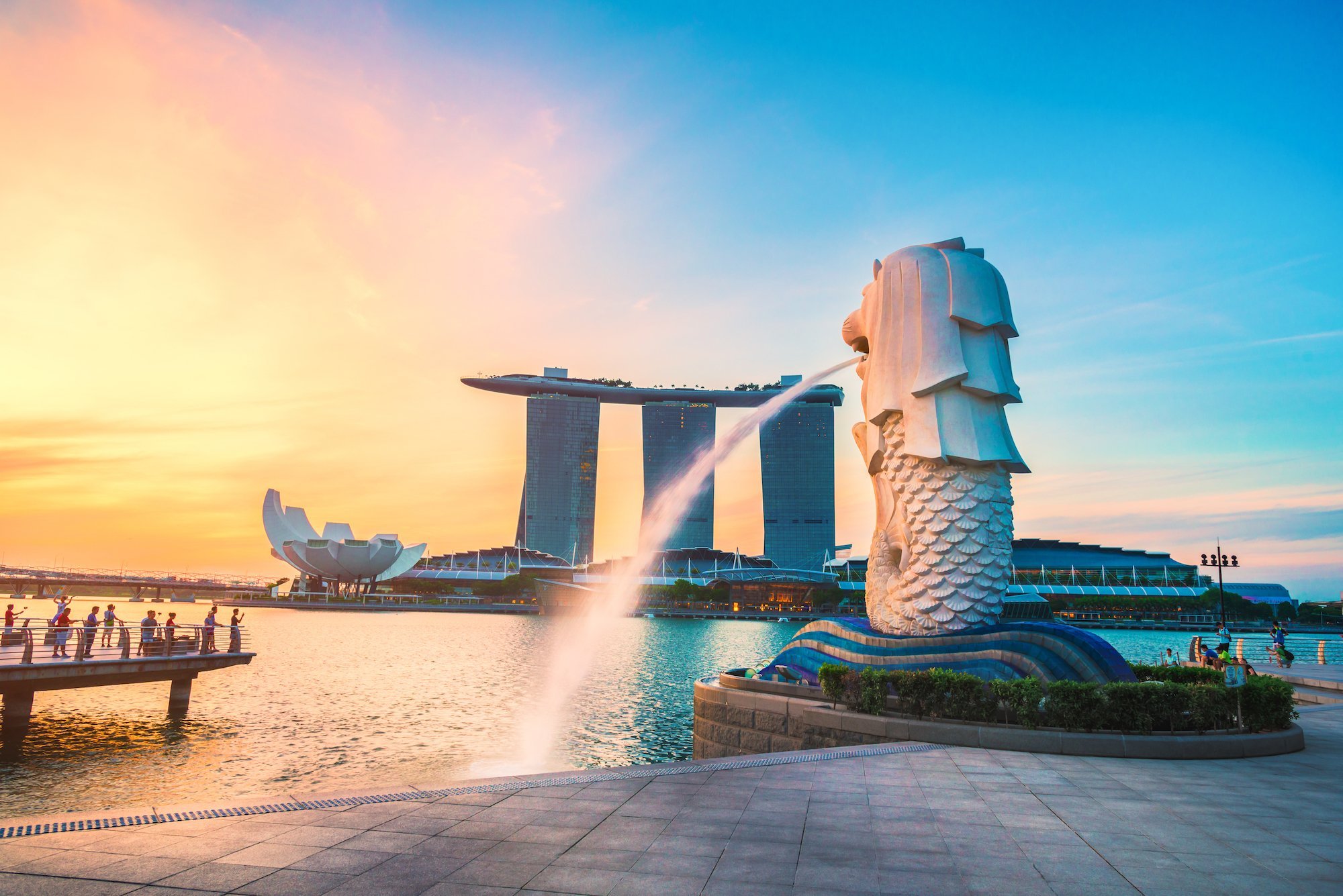 Rules for the 5% yield dividend portfolio
Portfolio 1 – Singapore only Portfolio
The rules for the dividend portfolio that I was asked to build by the Patron:
Singapore dividend stocks / REITs only
No more than 50% allocation to REITs (for diversification)
5% dividend yield
This is meant to be a low to medium risk portfolio, with dividend stability as the paramount goal.
When you plan to live off the dividend income, you don't want to take unnecessary risks with it.
Portfolio 2 – No Rules Portfolio
But as I was building the dividend portfolio, I realized that there were a few notable shortcomings with the Singapore only Portfolio.
So… just for kicks, I also decided to build a no rules portfolio.
Rules (the irony) for the no rules portfolio are:
5% yield target
No restriction on stocks / asset allocation
Stocks Masterclass Flash Promo ends tomorrow!
Learn how to build a portfolio of dividend and growth stocks, with a massive discount right now. Find out more here.
Portfolio 1 – Singapore Only Dividend Portfolio (4.95% yield)
The Singapore Only Portfolio is allocated:
 Singapore Real Estate ($500,000)

Ascendas REIT – $100,000.00
Mapletree Industrial Trust – $100,000.00
CapitaLand Integrated Commercial Trust – $100,000.00
Starhill REIT – $100,000.00
Lendlease REIT – $100,000.00

Singapore non-Real Estate ($500,000)

UOB Bank – $150,000.00
OCBC Bank – $150,000.00
Netlink Trust – $200,000.00
The split is:
50% REITs (Singapore Real Estate)
30% Singapore Banks
20% Netlink
And the estimated yearly dividend is $49,480, which works out to a 4.95% dividend yield.
I've attached the excel for both portfolios here, so you can play around with the numbers if you want. 
Is this Singapore only Dividend Portfolio risk free?
2 words – Absolutely not.
The latest Singapore Savings Bond pays 2.09% per annum.
If you want risk free, that's the yield you need to accept.
With this dividend portfolio, we're looking at almost a 3% yield higher than the risk free.
There's no free lunch in this world, and this should give you an idea of the risk you're taking on.
What is the main risk behind this dividend portfolio?
My view – Interest rate risk.
This portfolio is very vulnerable to changes in Singapore interest rates.
Singapore interest rates are basically tied to US interest rates because of the impossible trinity (by controlling SGD Forex and free movement of capital we give up control on interest rates).
If US interest rates go up, Singapore interest rates will go up.
Which means for this dividend portfolio, the worst thing that can happen is a prolonged period of the US Federal Reserve raising interest rates.
I did try to offset it by building in a 30% allocation to the Singapore banks, which should benefit if interest rates continue to march up.
But frankly, much depends on the inflation outlook here.
If inflation stays sticky, and the Feds keep on hiking, then at some point the banks will stop going up in price, and the REITs and Netlink trust may get crushed from higher rates.
Is this dividend portfolio too concentrated?
Yes, potentially.
I did consider names like ST Engineering, SGX, Wilmar, Singtel etc.
Just to diversify away from banks and real estate.
The main problem was that the yield there is usually in the 3% range.
So if you do want the diversification, in this market at least, it will have to come at the expense of dividend yield.
Only banks and real estate have the dividend level required to hit the 5% target.
Is there capital gains potential?
Another big drawback – I don't think the potential for capital gains for this portfolio is very high.
In some ways, this portfolio sacrifices capital gains for a higher yield.
The REIT portion can probably have 1-2% long term capital gains potential.
But Netlink Trust not so much.
And the banks, at this point in the cycle you're probably buying at the higher end of the valuations.
So it's hard to see much capital gains too.
But enough talk – let's move on to the No Rules Portfolio.
BTW – we share commentary on Singapore Investments every week, so do join our Telegram Channel (or Telegram Group), Facebook and Instagram to stay up to date!
Don't forget to sign up for our free weekly newsletter too!
[mc4wp_form id="173″]
Just created a Discord server where I collate analyst reports and investing resources that I come across in my research. Hit us up here if you're keen.
Portfolio 2 – No Rules Dividend Portfolio (5.44% yield)
For this portfolio – anything goes.
Do anything to hit 5% yield, without taking on stupid risks.
This was the allocation I used:
Singapore Real Estate ($425,000)

Ascendas REIT – $100,000.00
Mapletree Industrial Trust – $100,000.00
CapitaLand Integrated Commercial Trust – $75,000.00
Starhill REIT – $75,000.00
Lendlease REIT – $75,000.00

Singapore non-Real Estate ($200,000)

UOB Bank – $100,000.00
OCBC Bank – $100,000.00

China/HK Exposure ($375,000)

Mapletree Commercial Trust – $75,000.00
CapitaLand China Trust – $150,000.00
ICBC – $100,000.00
Hang Lung Properties – $50,000.00
Asset allocation is:
25% REITs (Singapore Real Estate)
20% Singapore Banks
75% REITs (HK/China Real Estate)
10% China Banks
Geographical exposure is:
67% Singapore exposure
33% China exposure
And the estimated yearly dividend is $54,425, which works out to a 5.44% dividend yield.
Why no US stocks?
Simple answer – 30% dividend withholding tax on US stocks kills any dividend portfolio.
To achieve a 5% dividend using US stocks, you effectively need to buy stocks with a 7% dividend.
That requires you to take on a very real risk of capital loss.
Risk-reward doesn't make sense to me.
Why not buy US stocks for capital gains?
Remember the idea of this portfolio is to live off the dividend income.
With capital gains, at some point you need to sell the stocks to harvest the gains – to fund living expenses.
That brings up questions about timing.
And don't forget if your stocks drop but you need the cash, you're forced to sell a bigger proportion of the stocks than you normally would.
Given the whole point of this is to free up time to focus on other things in live, a capital gains portfolio requires too much active management to work.
How does this solve interest rate risk?
Well, not directly.
The key thing to note is that China's economy operates on a different monetary cycle from the west.
2022 is a good example – going forward the US Federal Reserve and European Central bank will be forced to raise interest rates to combat inflation.
While the People's Bank of China will instead be cutting interest rates to stimulate growth.
So by increasing exposure to China dividend stocks, you're reducing your sensitivity to the US interest rate cycle.
With this portfolio, 33% is China exposure, 20% is Singapore banks.
So that's almost 50% of the portfolio that is not so vulnerable to rising interest rates.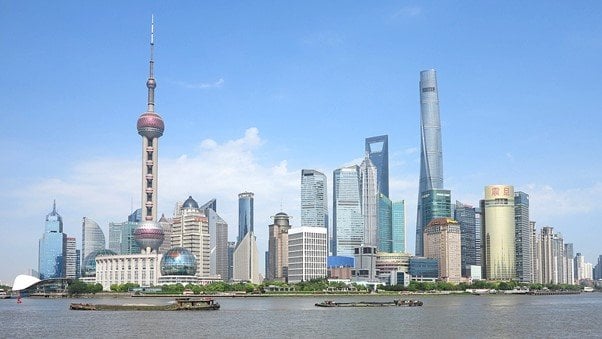 But… you are taking on China risk…
Of course – there is no free lunch in this world.
While you do swap out US Fed rate hike risk, you're taking on Xi Jinping risk.
I know many of you have strong views on whether China is "uninvestible", or whether China is the next global power.
For me personally, I am a long term China bull, but a realistic one at that.
The path forward for China is paved with real uncertainty and obstacle. They need to navigate COVID zero, soaring commodity prices, slowing growth, all while a real estate bubble is bursting.
But I do think that as this century continues to play out, China's influence will gradually increase.
But I mean, I could be wrong here.
If you're not comfortable with China risk, you can stick with the Singapore only portfolio.
Why no energy or commodities stocks? Inflation risk?
I actually really agreed with this.
In a world where central banks can print money at will, where governments can inject fiscal stimulus to offset any recession – what is the material constraint?
It is the stuff that we cannot print –gas, oil, commodities.
The more I think about it, the more I think the path forward may lie with commodity shortages, and higher interest rates.
Which is why I was so concerned with interest rate risk with this dividend portfolio.
After a 40 year period of declining interest rates, investors are conditioned to think that interest rates can only stay at zero.
What if that's no longer true?
What if 5 years from now, the long term neutral interest rate is now 3% instead? What about 4%?
Will real estate or tech stocks still perform so well?
The problem though, is that energy or commodities (at current prices) don't deliver the 5% yield required.
So I couldn't find a way to make the portfolio work with energy/commodities, while still hitting the yield targets.
And this is a very big risk to note.
The million dollar question – is it feasible to retire off this dividend portfolio?
Most financial advisors will tell you that a "safe" drawdown is 3-4%.
This means that if you have a $1 million portfolio, you can drawdown 3-4% a year long term, into perpetuity. Without risk of the capital running out.
And building this dividend portfolio, I'm inclined to agree with that.
By forcing a 5% yield into these portfolio, I was effectively taking on higher risks.
I was either taking on concentration risk, or interest rate risk, or China risk, or giving up capital gains potential.
So… is it feasible to retire off this dividend portfolio?
I think it works in the short term.
But if the plan is to rely on this for the next 20 – 30 years, there are real risks in play.
A prolonged period of inflation and rising interest rates will absolutely crush this portfolio.
Not only would you be hit by rising cost of living, rising interest rates may also crush the real estate portion of the portfolio.
So a pure passive approach may not be possible here. Some active intervention may be required to avoid significant capital loss, in the event that inflation stays high.
Other options to consider – CPF or Rental Income
Practically speaking – most investors will not rely solely on their dividend portfolio.
Most people will have either CPF to fall back on, or perhaps an investment property for rental.
CPF actually is a very strong option here.
With the right options CPF can provide a recurring stream of cash flow every month, risk free.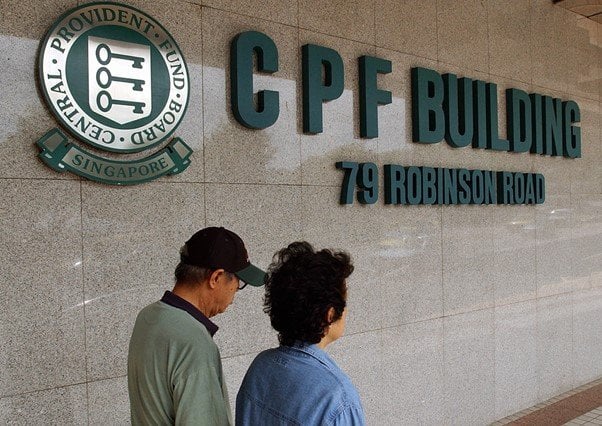 Closing Thoughts – Inflation is your biggest enemy
Is it a coincidence that the FIRE movement (Financial Independence, Retire Early) arose in a decade of record low interest rates, low inflation, and soaring stock prices?
Building these 2 dividend portfolio has taught me a key lesson.
Once you throw inflation into the mix, almost every single assumption investors have relied on the past few decades no longer works.
With a dividend portfolio like this, you need to think about whether your dividends can rise fast enough to keep pace with price increases.
Sure $4000 a month is more than enough now, but what if the price of food in NTUC continues their relentless march up? As does petrol? And electricity?
And if inflation stays high, interest rates are going to stay high.
What would a period of higher interest rates do to a dividend portfolio like this?
Stocks Masterclass Flash Promo ends tomorrow!
Learn how to build a portfolio of dividend and growth stocks, with a massive discount right now. Find out more here.
As always, this article is written on 2 April 2022 and will not be updated going forward. Latest thoughts (and my stock watch and personal portfolio) are available on Patreon.
Looking to buy Bitcoin, Ethereum, or Crypto?
Check out our guide to the best Crypto Exchange here.
Looking for a low cost broker to buy US, China or Singapore stocks?
Get 1 free Shopee share (worth $160), zero commission trades & more, if you're new to MooMoo and fund $2700.
Get 1 free SoFi stock, zero commission trades & more, when you open a new account with Tiger Brokers and fund $2000.
Special account opening bonus for Saxo Brokers too (drop an email to [email protected] for full steps).
Or Interactive Brokers for competitive FX and commissions.
Do like and follow our Facebook and Instagram, or join the Telegram Channel. Never miss another post from Financial Horse!
Looking for a comprehensive guide to investing that covers stocks, REITs, bonds, CPF and asset allocation? Check out the FH Complete Guide to Investing.
Or if you're a more advanced investor, check out the REITs Investing Masterclass, which goes in-depth into REITs investing – everything from how much REITs to own, which economic conditions to buy REITs, how to pick REITs etc.
Want to learn everything there is to know about stocks? Check out our Stocks Masterclass – learn how to pick growth and dividend stocks, how to position size, when to buy stocks, how to use options to supercharge returns, and more!
All are THE best quality investment courses available to Singapore investors out there!