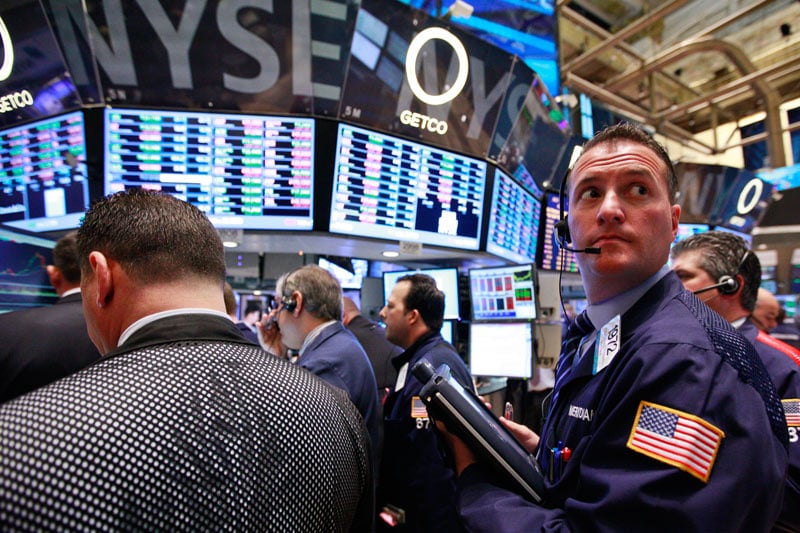 I usually get new readers asking for the best way to buy US Stocks as a Singapore investor.
We've covered this in the past, but I figured it would be good to do an updated, standalone article since some things have changed since.
Basics: How to buy US Stocks as a Singapore Investor
Very simply – you need a brokerage account that gives you access to US stocks.
Once you have that account, you need to fund it, and then you can proceed to make your trade.
So the simple answer to buying US Stocks, is to get yourself a good broker.
How do we evaluate brokers?
Broadly, we look at the criteria below:
Fees
There are 3 main types of fees to take into account:
Stock Commissions – Stock Commission is basically the amount you pay on each trade. These are really important when you're investing smaller amounts, but less important as the amount per trade goes up. The difference between paying $25 commission (DBS Vickers) and $4 commission (Saxo) is the difference between a 2.5% fee and a 0.4% fee, when you're investing $1000. So focus on this when you're investing smaller amounts.
Forex Spread – This one only really comes into play if you're investing big sums. To illustrate – the difference between a 50 bps spread and a 100 bps spread on a USD/SGD pair when you're investing $1,000,000 is about $5000. That's big. But when you're investing $10,000, that's only $50. So the bigger the sums you're investing, the more you'll prioritise good forex spreads over stock commissions.
Custodian Fees – Custodian fees are when the broker charges you a certain fee each year to hold the shares. They're either a fixed amount (eg. $2 per month per counter), or percentage based (0.1% per annum).
Ease of Use and Customer Service
This is a really underrated point. Everyone is obsessed over fees… until they open an account and simply can't figure out how to make their stock trade… or when something goes wrong and they need to place a call to Hong Kong to speak to the customer service officer.
So don't forget this one.
Reliability in the longer term
The thing about stock brokers is that you want them to work, reliably, forever. What you don't want, is a stock broker that saves you a ton of money on fees, only to close operations the next day and force you to move all your shares out. Case in point – Charles Schwab recently closed its Singapore operations for good, forcing all existing customers to figure out what to do with their shares.
There's no way of knowing for certain if a broker is here for good, but the bigger their existing base of customers in Singapore, the more comfortable I would be.
Account Opening Bonus
As Singaporeans, and there's nothing we love more than a freebie right? Account opening bonuses are great stuff that can tip the scales in favour of a broker, especially if you're sitting on the fence.
Which is the best broker to buy US stocks?
It took a lot of trial and error and wasted fees, but I've finally decided on the best brokers to buy US stocks. I've split them into 2 tiers, Tier 1 is the gold standard, and Tier 2 are great choices but not on the same level as Tier 1:
Tier 1: Saxo, Interactive Brokers
Tier 2: Standard Chartered Bank, FSMOne, TD Ameritrade
Tier 1 Brokers
Stockbroker
Saxo Markets
Interactive Brokers

Fees

0.06%

$0.005/share

Minimum Commission (USD)

$4.00

$1.00

Forex Spread

Decent

Good

Custody Fee

0.06% – 0.12% (depending on your AUM).

Based on US$100,000, this will be $120 a year. So US$100,000 is the tipping point where it will make sense to move to Interactive Brokers.
US$10 a month (US$120 a year) unless your AUM is more than $100,000. This can be used to offset commissions.
Note that if your account is below $2000USD, the inactivity fee is raised to $20USD per month

.

Sign up Promo

Cash Referral bonus available

None

Ease of use of platform (for me)

Easy to use

Pretty complex – Took me a while to learn how the platform works

Customer Service

Good

No Singapore Office (only Hong Kong)

Remarks
Corporate Action Fees and Inactivity Fees waived permanently
There is a minimum charge of US$10 a month if your account is below US$100,000.
Tier 1 Brokers are Saxo and Interactive Brokers. Both are very great brokers, and the way I see it, the one you choose will depend on the amounts you're investing.
Choose based on the amounts you're investing
Interactive Brokers has a $10 a month (USD – all amounts in this article are in USD) inactivity fee, if you hold less than $100,000 (USD) with them. This amount can be used to offset any trade commissions you incur that month.
So the way I see it is this: If you plan to put less $100,000 in US stocks, go with Saxo. If you put more than $100,000 in US stocks, or if you plan to trade frequently, interactive brokers may be worth checking out.
Saxo v Interactive Brokers
I've been using both Saxo and Interactive Brokers for a while now, so perhaps I'll share my experience on both Tier 1 Brokers.
Simply put, Interactive Brokers has cheap fees, but the platform is a pain in the ass to navigate.
I mean seriously. I'm not exactly new to this buying shares thing, and it still took me a while to figure out how Interactive Brokers works.
Whereas with Saxo, it was really just fund and go for me, the layout and user interface was far more intuitive for me. So that's the biggest pain point for me from a day to day perspective.
It's funny because I regularly get emails from readers complaining how tough the Interactive Brokers platform is to navigate, especially those who start with Interactive Brokers and then move to Saxo. So if you're new to stocks and pick Interactive Brokers, my advice is to create an account and play around with it before you fund – just to see if it works for you.
But that said, from a fees perspective, Interactive Brokers is pretty attractive if you're investing more than $100,000 USD, such that the inactivity fee doesn't come into play.
Saxo does also have a cash referral bonus and great customer service though, which could tip the scales in favour of them – especially if you don't cross the $100,000 mark.
But to be honest, I think both are really good options to buy US stocks, and you won't really go wrong with either.
The way I see it, Saxo is probably the best choice for newer investors who don't plan to buy more than $100,000 in US stocks.
Interactive Brokers is better for sophisticated investors who know what they're doing (either are investing large sums, or plan to trade frequently).
If you're on the fence, there is an affiliate bonus if you're opening a new account with Saxo. Scroll to the bottom of this post for full details.
Note: If you're planning to use Saxo purely for USD shares, you may want to consider setting up a USD denominated account, and fuding via USD (you can exchange USD with your own bank – I've found Revolut to be the most competitive option, better than the rates from DBS Multicurrency account). This also minimises any forex fees when you sell USD shares (so you get USD instead of SGD when you sell, and don't incur forex charges until you decide to withdraw the USD).
What about TD Ameritrade and Tiger Brokers?
There have been some shakeups in the stock broking industry recently, with the entry of Tiger Brokers ($1.99 minimum commission) and TD Ameritrade waiving all commissions.
It looks like a great deal, but with brokers there's always more than meets the eye.
The first is FX fees. With both TD Ameritrade and Tiger Brokers, there is an FX spread if you're using the broker to change your SGD to USD. It's about 0.5% each way, so it does eat into your returns.
With TD Ameritrade, there is also a $25 withdrawal fee to withdraw moneys into your bank account (first withdrawal is free). So the broker does make the money back in other ways, and you'll need to plan around this withdrawal fee. The account opening times for TD Ameritrade are pretty ridiculous now, so do expect to wait a couple of weeks to get your account.
The other problem with both brokers is that they don't have have access to many other jurisdictions. For example Tiger Brokers does not have access to European / London Stock Exchanges, which are handy for Singapore investors because of superior withholding tax treatment for London ETFs. So these will not work well as an all in one broker.
There's really no free lunch in this world, and each broker does have their own pros and cons.
If you do want to check out Tiger brokers, you can use the link below to get Stock Vouchers up to S$200 + 30-day Commission-free Card + US stock LV2 Quote Card:
FH Referral Link: https://www.tigerbrokers.com.sg/market/sg-invitflow?account_display=standard&invite=N8RUAR&lang=en_US&skin=1&edition=fundamental&isInvitee=true&share=WhatsAPP
Tier 2 Brokers
| Stockbroker | Standard Chartered Online Trading | FSM One | TD Ameritrade |
| --- | --- | --- | --- |
| Fees | 0.25% | 0.08% | Waived for US stocks and ETFs |
| Minimum Commission | $10. If you are Priority Banking ($200,000 or more AUM), there is no minimum commission | $8.80 | $0 |
| Forex Spread | Decent | Decent | Decent |
| Annual Fee | None | None | None |
| Sign up Promo | None | None | None |
| Ease of use of platform (for me) | Average, usual bank style platform. | Average. | Not tried. |
| Customer Service | Usual bank level service | Decent | Not tried |
Tier 2 Brokers are acceptable, but just not on the same level as the Tier 1 guys. I'll run through them quickly:
Standard Chartered – The big drawback with Standard Chartered Online Trading is the fees. I made a $10,000 trade with them recently and ended up having to pay $25, which I thought was ridiculous when the same trade with Saxo or IB would cost me $4. So I've moved it down to Tier 2 – but the lack of annual fee, and the fact that you can get minimum commission waived with priority banking status could be attractive to some.
FSMOne – I recently opened an FSMOne account to try it out since I've heard good things about it. What I found was that while the minimum commission was great, the forex spread I got was less amazing. And the platform too was not great fun to navigate. But a generally decent option.
TD Ameritrade – See discussion on TD Ameritrade above. The lack of commissions is really good, but do note the FX Spreads, the $25 withdrawal fee (to withdraw funds into your account), the long account opening times, and lack of access to non-US markets. It still works if all you want to buy are the FAANG stocks though, but if you want to build a more global and long term portfolio, might be worth checking out the Tier Ones.
Withholding Tax
Couple of questions coming in about withholding tax too.
The simple answer is that when you buy US stocks, you pay 30% withholding tax on all dividends.
Because of this, its not tax efficient to buy US stocks for their dividends, and looking for growth stocks with capital gains is usually my preferred approach (no capital gains tax for Singapore investors).
I wrote a longer article on Withholding Tax, you can check it out here.
If you're keen on opening a Saxo account, Financial Horse has partnered with Saxo for a special account opening bonus.
This is one of those account opening bonuses that could tip the scales in favour of Saxo, especially if you're undecided.
The link is below, drop me an email at [email protected] for the next steps!
Financial Horse x Saxo Affiliate Link
Note: If you're interested in this bonus, please do make sure you click through the link to open an account!
Interactive Brokers Referral Link
Or if you prefer IBKR, here is the referral link: Interactive Brokers Referral Link
New Features from Saxo
Just a quick update on Saxo for regular readers / existing users.
Saxo has also launched 2 new features: (1) a Saxo Rewards program, and (2) Regular Savings Plan.
Saxo Rewards is a loyalty program. Each time you take an action on Saxo, you earn a certain amount of points.
There are 3 tiers: Classic, Platinum and VIP.
If you earn enough points you'll move to the next tier, and each tier has its own benefits such as lower fees, access to market data etc.
It's not a gamechanger in itself, but a pretty nice add on bonus that you get at no additional cost to you.
You can check out the full details here.
Saxo now has their own Regular Savings Plan, that allows you to invest in 3 different types of portfolio from Blackrock – Defensive, Moderate and Aggressive.
They are actively managed funds, so you'll need to evaluate them based on how active funds are evaluated (investment style etc).
Minimum investment sums are SGD 2,000 for the initial investment, and a minimum of SGD 100 regular contributions thereafter.
Whether you like this probably depends on the kind of investor you are. Some investors swear by active funds, whereas some would never touch them. Either way, Saxo now gives you that option, so do check it out if you're keen.
You can check out the full details here.
Reminder: We're running a Labour Day Promotion for the FH Course and the REITs MasterClass. You get a big discount off the usual price, and a 3 month access to Patron thrown in.
A great way to make good use of your extended circuit breaker!
Find out more here!