Dream about owning a rare Patek? Or an incredible pink diamond?
Rare masterpieces such as watches, extraordinary gemstones and designer handbags are now more accessible than ever through online auctions.
Explore the world of fancy gems and limited edition watches through live auctions.
This article was written by a Financial Horse Contributor. 
Patek Philippe #1436 Timepiece
The #1436 model is one of only 160 made over a period of 30 years, making it a scarce and highly collectable piece.
This vintage 18ct yellow gold manual winding watch features a Split Second chronograph, black leather strap, and 8ct gold buckle and gold bars.
Patek Philippe's archives show that the piece was first sold on 28 October 1949.
With an auction estimate of SGD 347,000 – 695,000, it is all set to become the highest-value watch ever sold in Australian auction history.
Lili Mustakov, Client Experience Specialist at First State Auctions, said, "This is a once-in-a-lifetime opportunity to secure a Patek Philippe #1436 18ct Yellow Gold Split Seconds Chronograph. Patek Philippe watches are often retained as personal family heirlooms so they rarely become available to purchase and are therefore known for their strong investment and resale value.
Vintage models such as this #1436 can command incredibly high prices at auctions among collectors and watch enthusiasts because they are so hard to come by. I'm excited to see this watch make history in the Australian auction arena".
Diamonds are forever
The auction (13 November – 19 November) is set to become the largest Australian jewellery auction ever, with the combined low estimated auction value totalling over SGD 3.91 million.
"The Patek Phillipe watch is one of over 500 lots in an auction that will also include highly sought-after fine jewellery, extraordinary gemstones and designer handbags, including an incredible 10.10ct square emerald cut natural diamond. We also have a rare collection of 20 important Argyle pink diamonds, collected over two decades by a former Rio Tinto employee, so this landmark auction really will offer a unique platform to buy authenticated pieces at unparalleled prices." Ari Taibel, Founder and Director at First State Auctions.
BTW – we share commentary on Singapore Investments every week, so do join our Telegram Channel (or Telegram Group), Facebook and Instagram to stay up to date!
I also share great tips on Twitter.
Don't forget to sign up for our free weekly newsletter too!
How do online auctions work?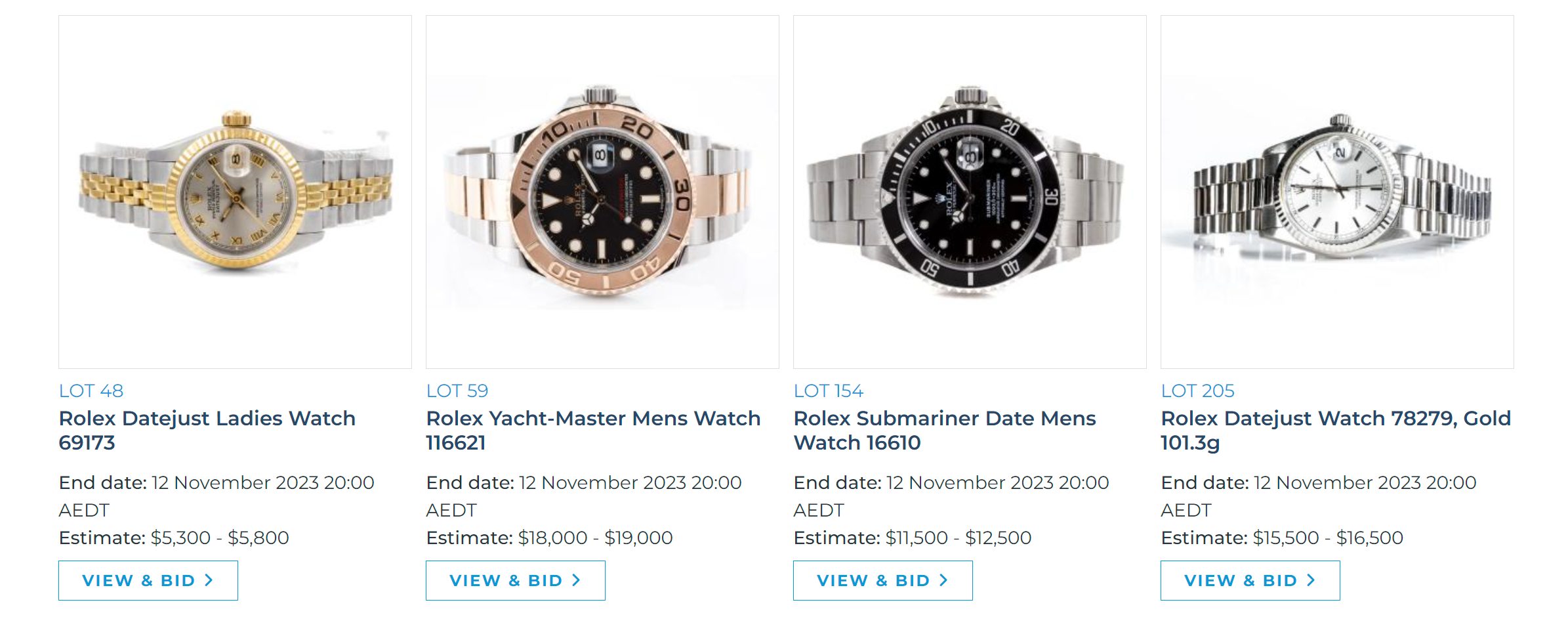 An online auction is an easy and exciting way to buy fine jewellery, watches and designer bags. 
Unlike a room auction which takes place in real time, where there is an auctioneer and audience, an online auction is conducted 100% virtually.
From First State Auctions FAQ, this is how the process works:
Similar to an Ebay style auction, the online auction has a start and end date normally running for up to 8 days.
Place your bids online once the catalogue has opened and you will see the progress of bidding.
All bids placed via the website are executed immediately against the current highest bid or the item's reserve (if any).
The close time for a lot will be extended for a further 5 minutes if there is competitive bidding within 5 minutes of the close time.
Winning bidders will be notified by email when the auction closes.
What is a buyer's premium?
First State Auctions, like all other traditional auction houses, charges a buyer's premium. The fee is charged to cover expenses associated with conducting the auction. The buyer's premium goes directly to the auction house and not to the seller.  
The standard buyer's premium at First State Auctions is 20%. A buyer's premium is charged on all items purchased at First State Auctions and this 20% must be added to the online auction hammer price. It forms part of the total invoice amount that is paid by the winning bidder. The buyer's premium is not negotiable.  
Example: If you bid $1000 and the item is sold to you (hammer price), you will then pay a further 20% buyer's premium on top of this. So your final invoice amount will be: $1000 + $200 = $1200.
Can you change your mind?
No. At First State Auctions, like other auctions, all bids are final.
Sotheby's Fall Auction 2023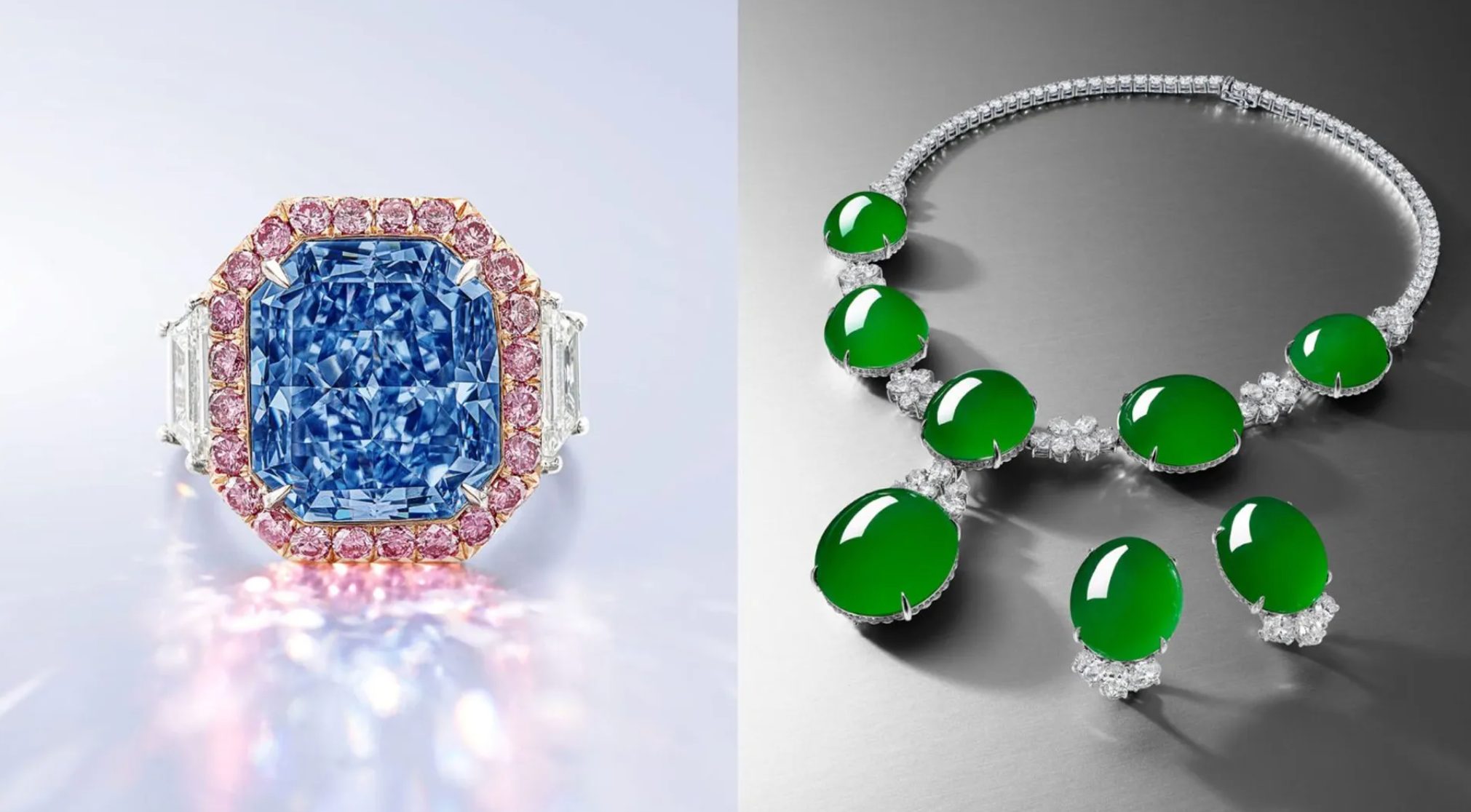 To celebrate its 50th anniversary in Asia, Sotheby's Hong Kong scheduled a series of live and online auctions from October 2-9.
Headlining the event is a 11.28-carat radiant-cut, fancy-vivid blue diamond, called the Infinite Blue which originated from the legendary Cullinan mine. Fancy vivid blue is the highest possible colour grading that is awarded to just one per cent of blue diamonds. 
The Infinite Blue diamond landed $25.3 million at auction, marking the third-highest achieved sale for a blue diamond in Asia. 
More than HK$100m of the world's rarest and most sought-after wines and spirits were also offered. 
Live auctions
Would you consider participating in a live auction? 
Check out Christie's auction calendar here.
OCBC Online Equities Account – Trade on 15 global exchanges, all via the OCBC Digital Banking App!
Did you know that can you trade shares on your OCBC Digital Banking App?
With an OCBC online equities account, you can buy stocks, local ETFs, REITs, bonds and more directly through your banking app.
Even better? Enjoy reduced commission rates of just 0.05% for buy trades on SG, US and HK market until 31 December 2023.
Everything on one app! Fuss-free funding, with access to 15 global exchanges
For SGD trades, you can fund and settle automatically via your OCBC account.
And for FX trades, you can settle using the foreign currency held in your OCBC Global Savings Account.
This means fuss-free trade settlement and minimising forex costs – saving you time and money.
Start trading with your OCBC Online Equities Account here!
The information provided in this article is for informational purposes only. 
For more personal finance & investing content, follow Financial Horse on Social Media!