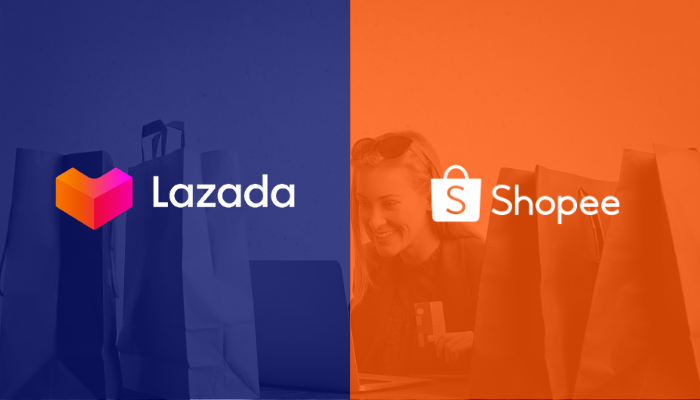 This article was submitted by a Guest Contributor. The opinions expressed in this publication are those of the Guest Author/Contributor. They do not purport to reflect the views or opinions of the Financial Horse Team. 
---
Shopee is the e-commerce arm of Singapore-based technology giant, SEA Limited, a digital behemoth that operates across digital entertainment, e-commerce, and digital financial services across Southeast Asia.
Compared to Sea's gaming business, its e-commerce arm, Shopee, while rapidly growing, is also loss-making, contributing about US$1.34B in EBITA losses in 2020. 
Similarly, Lazada is an e-commerce giant that operates in Southeast Asia, owned by Chinese technology giant Alibaba. Lazada was acquired by Alibaba in 2016, then the largest e-commerce company in the Southeast Asian region, to support Alibaba's international expansion plans. Lazada's operations are supported by Alibaba's strong logistics network. 
Shopee versus Lazada
The Southeast Asian e-commerce space is highly coveted, a 2020 study by Temasek and Google found that 400 million of the 580 million population living in these countries are online, representing huge opportunities for the e-commerce market in the region.
While there are many players in the e-commerce space, the 2 largest are Shopee and Lazada, who regularly go head-to-head in its promotions and discounts. In the early days of the e-commerce race, Lazada was the largest e-commerce player with $1.36B in annual gross merchandise value (GMV). More recently, there has been increasing signs that Lazada's dominant position is being eroded Shopee.
In 2021, on the back of stay-at-home shift brought about by the COVID-19 pandemic, Shopee's revenue doubled y-o-y, and its financial reports indicate that Shopee accounted for 57% of the entire Southeast Asian e-commerce market's transaction volume. Meanwhile, Alibaba's international businesses which includes Lazada, AliExpress and Turkish Trendyol recorded only 42% revenue growth, and Lazada appears to be slowly losing ground to its biggest competitor.
Was Lazada's lag a long time coming?
There have been a few exposes on the inner workings at Lazada. The key issues raised by insiders seem to point at Lazada's difficulties with integrating into the local markets and its shaky senior leadership structure.
Cultural friction:
Insiders report how following Alibaba's takeover of Lazada, there was friction as Alibaba's Chinese employees found it difficult to integrate with the varying cultures and languages spoken across Southeast Asia.
KrAsia reports how the team at Alibaba's Hangzhou-based headquarters could not understand why Lazada wanted to recruit hugely popular K-pop idol group Blackpink for a partnership in Southeast Asia, as the group was relatively unknown in China.
Meanwhile, Shopee adapted to the cultural differences in Southeast Asia through its localised marketing campaigns. It contracted high-profile, region specific spokespersons, such as Filipino boxer Manny Pacquiao and Malaysian singer Siti Nurhaliza. In Singapore, they adopted marketing campaigns that involved popular local figure Gurmit Singh and unpolished remakes of hit song Baby Shark as well as other jingles, which went viral.  
Headquartered and founded in Singapore, Shopee' parent company, Sea was better positioned to identify trends in the region and its localised teams did not have to struggle with major cultural differences within the team and its parent company, Sea Ltd.
Changes in Leadership:
On May 31 2021, Jessica Liu, president of Lazada Group announced she will be leaving the company. That brought the tally of CEO changes to 4 since 2018, following the departure of Alibaba's co-founder Lucy Peng, Lazada veteran Pierre Poignant and long-time employee of Alibaba, Li Chun.
Even with changes in leadership, other roles have been difficult to fill as well. It was reported that in 2018, it took then group CEO Lucy Peng, 6 months to fill vacancies and take proper charge of Lazada.
During this period of uncertainty at Lazada, Shopee led an offensive against Lazada under the reliable leadership of CEO Chris Feng, an ex-Lazada employee himself. Insiders close to Feng said he led a team's defection from Lazada to join Garena, Sea Ltd's gaming subsidiary, in 2014 due to dissatisfactions internally at Lazada.
Feng is well respected by his subordinates and characterized as a "very, very smart and very, very confident" person who "reacts quickly and has excellent abilities of recall", whose talents helped to bolster Shopee significantly.
Sellers' Perspective:
According to data from iPrice Group, in the third quarter of 2020, Shopee became the most-visited site in Indonesia, Malaysia, the Philippines, Singapore, Thailand and Vietnam, dethroning Lazada in Philippines, Singapore and Thailand and Tokopedia in Indonesia.
While Shopee is steadily winning the hearts of buyers, are the sellers' experiences equally positive?
Like most e-commerce sites, Lazada and Shopee serves only as a marketplace, and relies heavily on sellers to offer the wide range of products available. As such, maintaining a positive seller's experience is key in ensuring product diversity and quality.
According to easy2digital.com, Shopee had less stringent seller requirements, while Lazada performed better in its logistics and delivery services, with both platforms tied for customer base.  It should not come as a surprise that Lazada's delivery services are more comprehensive, given its ties to Alibaba.
Splitdragon gave an in depth run of the seller's experience on these platforms. Being so highly competitive, both sites try their best to enhance the seller experience. Shopee seems to be the winner in providing support to sellers, while Lazada is more effective in driving traffic to shops.
An important point mentioned was the fundamental differences in shopper profiles. Lazada is more commonly used for high-value electronics and devices while Shopee seems to be the preferred platform for lower value miscellaneous items.
Grocery business (a possible win for Lazada?)
In early 2020, as domestic lockdowns were imposed by local governments to curb the spread of the virus, this devasted revenues of Southeast Asian start-ups such as Grab's and Gojek's ride-hailing business, but it presented an opportunity for Lazada and its extensive logistics network, which included cold-chain management, to provide grocery deliveries for families stuck at home.
However, as reported by The Financial Times, Lazada did experience teething issues. It was unable to meet demand, cutting the number of goods on its grocery platform and limiting customers to 35 items. Shoppers fought over delivery slots and were let unsatisfied. 
In recent years, Lazada and its parent group Alibaba have invested heavily in grocery delivery businesses. In 2016, Lazada acquired online grocery shopping platform RedMart in Singapore in 2016, and in 2021 participated in a US$400 million investment in Vietnam's retail giant Masan Group.
It is perhaps too early to tell which will be the victor in this space. Neither Shopee and Lazada are dominant in the grocery delivery space, albeit Lazada might be gaining an advantage through its investments in grocery retailers and logistics providers.  
Food delivery
Technology start-ups can't get enough of food delivery in Southeast Asia.
SEA joins the party with ShopeeFood and "Now" subsidiaries, competing directly with ride-hailing and delivery giants Grab and GoJek.
And they aren't faring too badly.
According to a January report by advisory firm Momentum Works, Sea-owned food delivery service "Now" is quietly dominating. There are also encouraging discussions about Sea's venture into Indonesia, with high hopes that its 40 million monthly active user base in Indonesia would provide them some headspace into this highly competitive market.
Concluding comments
Shopee's rise from a relatively unknown platform to Southeast Asia's number 1 e-commerce site is nothing short of remarkable, but it remains to be seen if Sea is able to turn this loss making business profitable.
In the first quarter of 2021, Shoppee reported a negative adjusted EBITDA of $413 million for Q1 2021, up 56% y-o-y from negative 264 million a year ago. Sea Money, Sea's fintech division, is another major source of growth that is likely to be loss-making in its initial years. 
However, the market (and supported by analysts' views) generally have very positive views on Sea, with UOB Kay Hian citing their high growth momentum as a catalyst. Sea's growth into Latin America also provides additional sources for expansion beyond Southeast Asia and its solid cash balance of $5.8B gives it the ability to continue growing its businesses. Analysts also note that Sea's gaming arm provides healthy positive cash flow for it to reinvest into its loss-making ventures.
With Sea's relentless expansion into Southeast Asia, its growth shows no sign of slowing and it would be interesting to observe how the region's largest start-ups (Grab, Gojek & Tokiopedia's merged entity) interact and compete in this new frontier.
Tokopedia and Gojek's merger finally went through recently, with the blessing of Chinese giants Alibaba Group, Tencent, and JD.com, all of whom invested heavily in the milestone deal. The merger will give birth to the 'GoTo Group', which will offer e-commerce, ride-hailing, food delivery, and financial services among other offerings.
This article was submitted by a Guest Contributor. The opinions expressed in this publication are those of the Guest Author/Contributor. They do not purport to reflect the views or opinions of the Financial Horse Team. 
---
Follow us on Facebook & Telegram!
Join the Financial Horse Investing Community!