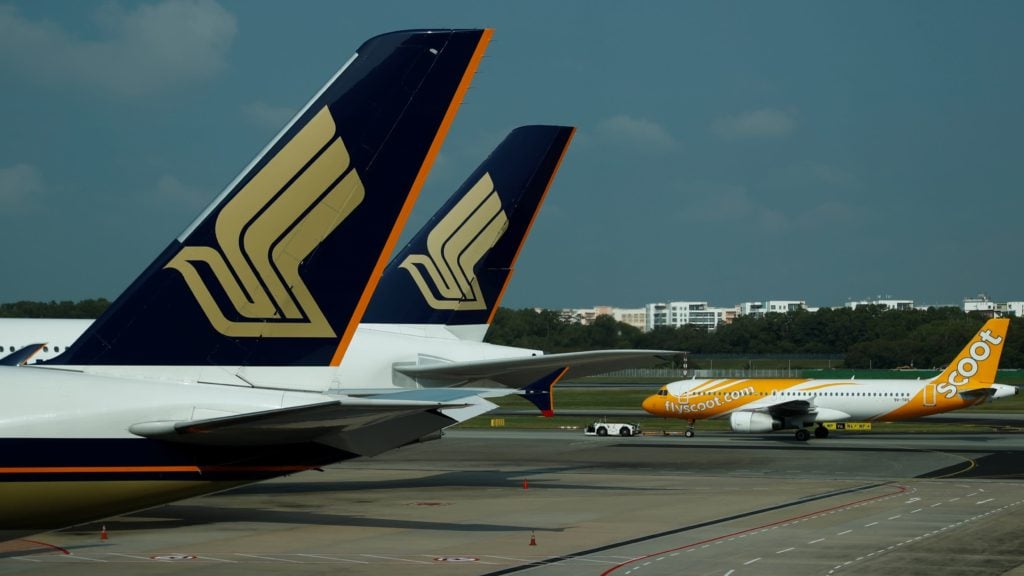 Quite a few readers have asked that I do a piece on SIA. And it's a really interesting topic, so I was happy to oblige.
A reader also helpfully sent across the following questions, which we'll use as the framework for discussion today:
1) Some interpretation about the complex structure Rights + MCB
2) The valuation of SIA after the rights/MCB?
3) Your recommendations to FH followers on SIA – whether we should subscribe to entitlement or even excess rights?
FYI we'll share commentary on the 2020 crisis every weekend going forward, so for those of you who haven't signed up for our mailing list, please do – its absolutely free.
It's a weekly newsletter that goes out at noon every Sunday, and rounds up the week's posts so you never miss anything. Sign up below (you get a free guide when you sign up):
1) Breaking down the Rights Issue and MCBs
All of the relevant documents are available here: https://www.singaporeair.com/en_UK/sg/about-us/information-for-investors/rights-issue/.
Very simply, SIA's "bailout" is split into 3 parts:
Rights issue of Rights Shares
Rights Issue of Rights Mandatory Convertible Bonds (MCB)
A proposed further issuance of Additional MCBs
Parts 1 and 2 are happening right now, whereas Part 3 may happen later depend on how much cash SIA needs down the road.
Part 1 – Rights issue of Rights Shares (raising $5.3 billion)
Plain vanilla rights issue. For every 2 shares in SIA you own, you get3 rights at $3.00 each.
You can either choose to (1) exercise the rights to get a share in SIA – in which case you need to pay $3.00 per right, or you can (2) sell the rights on the open market – in which case you take the price of the rights on the open market, which is about $3.8 as of today.
This will raise a total of $5.3 billion for SIA
Part 2 – Rights Issue of Rights Mandatory Convertible Bonds (MCB) (raising $3.5 billion)
The MCBs are more unique. I don't think I've seen these ever being offered to retail investors, at least not in this debt cycle.
The MCBs are pretty technical, so we'll skip all the mumbo jumbo and go right into what it means.
Imagine that you own $1000 of MCBs.
These are zero coupon, so you'll not get paid any interest (or coupon) each year.
But these MCBs can be redeemed by SIA any time within 10 years.
And on redemption date, they will pay you $1000 (being the principal) + an extra amount equivalent to the interest that would have been due on the bonds for the duration that you held it.
And the interest is 4% for the first 4 years, 5% for year 5 to year 7, and 6% for year 8 to year 10.
So basically, if SIA redeemed the bonds in year 4, you will get no interest payments for the first 4 years, but on redemption date you get a lump sum payment equivalent to $1117.166, which is the $1000 you put in originally, and $117.166 which is equivalent to the 4 years interest at 4% a year.
If redeemed in Year 5 – then SIA basically pays 5% a year to you, but as a lump sum at the end. Full numbers are set out in the table below.
So no interest is payable by SIA every year, which is great because nobody knows when COVID19 goes away. This gives SIA lots of flexibility to repay the MCBs only when cash flow has recovered to a point where they are comfortable paying these off.
What if SIA doesn't have the cashflow to redeem the MCBs? Then in year 10, you still get paid a lump sum of $1,806.11, which is the $1000 principal and 10 years' worth of 6.0% coupons. Only difference is that instead of being paid in cash, you'll be paid in SIA shares.
So you will get the number of shares equivalent to $1,806.11 dollar value – based on S$4.84 per Share (subject to adjustments). This works out to roughly 373 Shares per 1000 MCBs.
For every 100 shares in SIA you hold, you will get 295 Rights MCBs.
The MCBs will raise $3.5 billion.
Part III – A proposed further issuance of Additional MCBs (up to $6.2 billion)
Part III is basically just an option to issue even more MCBs down the road, up to $6.2 billion more.
So if 3 months (or 1 year) later SIA is still not doing well, then they can tap the additional MCBs to raise up to another $6.2 billion.
Same mechanic as how they work in Part II.
Summing it up
So to sum it up – for every 100 shares in SIA you hold, you get 150 rights shares at $3 each, and 295 rights MCB at $1 each.
Assuming a pre-rights but post-COVID price of about $6 per SIA share, this means that for every $600 in SIA shares you hold, you're being called on for $450 in rights, and $295 in MCBs, totaling $745.
That's quite a big capital call from shareholders now that I think about it.
Undertaking from Temasek
In any case, Temasek is backstopping the entire offering.
So if you don't want the rights or MCBs, Temasek will buy the remainder.
The total amount being raised is $8.8 billion Part I and II, and up to another $6.2 billion in Part III.
To put things in contrast, SIA's current market cap is about $11 billion, so that's a big bailout package.
2) The valuation of SIA after the rights/MCB?
This was what I wrote for Patrons back in March:
"The key thing about this bailout is that it is massively dilutive.
Some back of the envelope calculations – assuming an original share price of $9 pre-COVID19, after the dilutive rights, the final price of the shares will be about $5.4, give or take.
So assuming SIA recovers to its pre-COVID19 earnings and valuations, the share price for SIA should be around the $5+ range (really rough calculations).
Which means the current post-rights effective share price of SIA of $4.4 isn't looking so attractive (assumes you buy now and subscribe for the rights in full).
I haven't taken a look at SIA so closely yet because I think it's way too early to be touching airlines, but ballpark number to get me interested will probably be in the $2 to $3 range.
It may never get to that price, in which case I just skip the stock entirely. Too many other bargains out there, with bigger upside and less risk.
If I did want to play SIA though, I think the right time to start looking is probably when the rights entitlement start to trade."
Traditionally, the best time to get into a stock is when the rights entitlement start to trade. Applying that here, it would mean now is the perfect time to open a position in SIA if one is so inclined. But of course, I do have my doubts on whether that rule will hold true here.
Valuations
I am a big fan of the rubbish in rubbish out theory.
This is the simple idea that any model you build, is only as good as its inputs. And to build a valuation model of SIA, what is the most important input that I would need right now?
If you guessed earnings, you're absolutely right. If you can tell me what SIA's earnings will be like for 2021, and 2022, and 2023, I can give you a valuation for SIA.
So let's go back to basic principles. What do I need to forecast SIA's earnings? I need to know revenue – and for this I need to know what international airtravel will be like in 2021 and out (because Singapore doesn't have domestic air travel).
So I basically need to know what the COVID19 situation will be like, what kind of measures global governments are taking to combat the spread, and just much of a pain in the ass it will be to take an international flight. Because if I need to do a swab test and mandatory quarantine each time I cross international borders, I'm probably just not going to travel internationally for a while.
The CEO of AirBnb came out with a bold prediction what going forward, travel for business will drop drastically (replaced by Zoom calls), and people will travel more for leisure. Didn't make sense at first, but the more I think about it, the more I appreciate the genius of this comment. Nobody wants to put up with all that hassle for a business trip, but a leisurely trip to Japan for some Sashimi? Hell yeah.
But coming back, I think the simple answer here is that no one has any clue what international travel will be like 3 months out, 6 months out, or 12 months out.
So valuation of SIA? I have no clue.
Ballpark numbers
Okay but let's run some rough, ballpark numbers to give ourselves a gauge.
Taking SIA's pre-COVID price of about $9 per share, and adjusting for 3 for 2 rights are $3 per share, we have an adjusted price of about $5.4. So if everything recovers and we go back to Dec 2019 flight numbers and valuations, SIA will go to about $5.4, which is about a 40% upside from here.
Investing is about risk reward, so the question is how likely is that 40% upside, and how much are you risking for that 40% upside.
And genuinely – your guess is as good as mine.
3) Your recommendations to FH followers on SIA – whether we should subscribe to entitlement or even excess rights?
Okay first things first – I don't do recommendations.
Investing is a very personal decision, and you need to decide based on your risk appetite, and your goals. I can't make that decision for you. It's your money, and yours alone.
All I can do it share my thought process, and hopefully it will be helpful for you in making your decision.
What would I do?
There are 2 kinds of people in this world. Those who think that air travel will recover over the next 2 to 3 years. And those who think that there is no way of knowing for sure.
Which now that I think about it, is kinda like how religion works.
Anyway, I belong in the second camp – the agnostic camp. This camp includes guys like Warren Buffet, who some would say has lost his edge in his old days.
Whatever the case, my position is that it's impossible to know for certain how air travel will play out the next 2 to 3 years. Maybe COVID19 goes away, and everything goes back to normal. Maybe the virus mutates into a more deadly strain, and it's the end of the world. Maybe we are just stuck in this status quo where you need a 2 week quarantine when you cross borders.
The way I see it, all of them are possible futures, and because this isn't a financial problem, I don't see how I can assign probabilities to each of the possible futures.
So if I buy now, I'm just making a blind bet that everything will get better, and to convince me to do that, I need a big upside, and a big margin of safety.
If I were a shareholder?
I think if I were a shareholder (and I'm not), I probably would have sold all of my shares in April when it was at the $6 range. I just have no clue what air travel will be like for the next few years, and at $6, the price was too good to not exit.
If I somehow missed the boat then, and held on till now, then I think I have no choice but to take up the rights, because otherwise I would get diluted out (in any case the rights are cheaper than the market price of the shares, so it's a no brainer). History shows that the time when rights are selling are usually a poor time to exit your investment, so I would take up the rights and hope for a small bounce after this goes away.
This also gives me time to watch COVID play out. If everything clears up quicker than expected, SIA could just turn out to be a great investment.
If I were not a shareholder?
As a non-shareholder, I think there are 2 potential ways to play this:
Short term flip
One way is to buy SIA now at the $3.8 range. Short term there is the possibility of a bounce into $4+, and if it does, I exit the investment completely.
But the question really is how much am I risking for this return.
This is essentially a trading-style strategy, which I am not good in, so I'll leave it to the traders out there.
Long term investment
A lot of readers have asked me for my view on SATS. And the views are very similar to SIA.
The simple answer is that I don't know that the recovery will look like. If I buy into airtravel now, I'm basically taking a position that airtravel will eventually recover in some form.
So then the question is one of pricing. With all the uncertainty, at what price would I be tempted in?
I think for SIA, I will stick to the ballpark I threw up in my original Patron post back in March: the $2 to $3 range (between $2.00 and $3.00). Subject of course, to no material deterioration in the COVID19 situation.
That said, I genuinely don't think SIA will ever drop that low, so I'll probably never end up buying this stock. But that's fine too, because there are lots of other great buys out there.
MCBs look really good though
I really like the MCBs though.
I think the best way to play SIA could be via the debt, rather than the equity.
With debt you're taking on credit risk rather than P&L risk, which looks a lot more attractive.
The Rights MCBs will be listed on the SGX in due course, so it will be interesting to watch the pricing and liquidity there.
Closing Thoughts: View on Temasek Bailout
A blogger had a great post back in March on SIA's cashflow issues:
What this means from a cashflow point of view is that should the situation prevails, the company is burning approximately $1,461m in cash every quarter, or $487m every month.
The company's balance sheet is in precarious condition by having only $1.5b in cash while having a borrowings that is almost 4 times the amount.
Out of those borrowings, $3.75b belongs to the bond issuance which they did over the years while the rest of the $2.35 belongs to bank borrowings.
What is more worrying at this point is that the company have a $500m bond that is maturing in Jul 2020 this year, which is simply just 3 months away from today. The next call will mature in Apr 2021, amounting to a smaller amount of $200m.
There's a fair bit of assumptions going in, but the core message is there – without a bailout, SIA was in real danger of running out of cash.
So the way I see it, this bailout is one that absolutely needs to be done.
Every country is bailing out their airlines.
Singapore would be foolish not to do the same. SIA is our national carrier, and the pride of our nation. It would be a shame to undo all that hardwork because of some squabbles over how to bail them out.
So as investors, we can criticize how the deal was done, and maybe we can even come up with a better idea, but we must recognize that it had to be done, and done fast. It's easy to criticize when sitting in the comfort of our homes, but when you're in the midst of things, scrambling to put together a $15 billion bailout package and satisfying all stakeholders, it's a lot harder than you imagine. So I would be slow to criticize how the bailout package was put together.
What do you think? Share your comments below!
---
Support the site as a Patron and get market and stock watch updates.
Do like and follow our Facebook Page. We share great links and infographics there.
Join our Facebook Group to continue the discussion, we have a great community of investors who want to help each other become better investors. Everyone is welcome!
Looking for a comprehensive guide to investing that covers stocks, REITs, bonds, CPF and asset allocation? Check out the FH Complete Guide to Investing.
Or if you're a more advanced investor, check out the REITs Investing Masterclass, which goes in-depth into REITs investing – everything from how much REITs to own, which economic conditions to buy REITs, how to pick REITs etc.
Both are THE best quality investment courses available to Singapore investors out there!