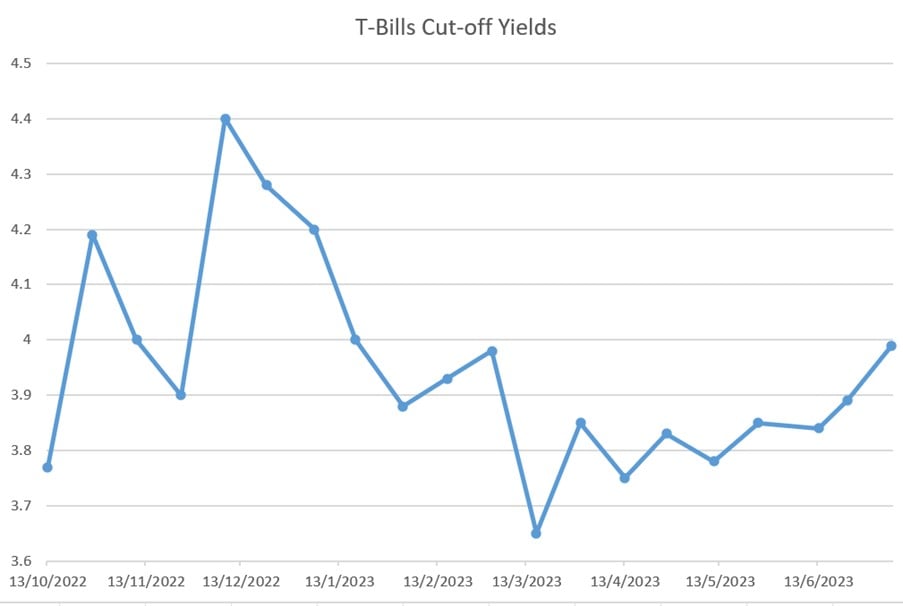 Investors waiting for T-Bills results today would have noticed the delay (with no results out even at 330pm).
It even got to the point where MAS released a statement that:
"Due to the high volume of applications, please expect a slight delay in the publication of the auction results for BS23113V. We regret any inconvenience caused."
When the T-Bills auction results actually came out though, they were pretty surprising.
Yields jumped to 3.99% (from 3.89%) the previous round.
And yet demand only went up slightly from $9.9 billion the previous auction, to $10.3 billion this time around.
That's only a 4% increase in application amount.
This suggests that perhaps the nature of the applications has changed – from a few big institutional investors, to many small retail investors.
That drove a big increase in application volume, without a big increase in application amount.
This is a very interesting result, and worth discussing.
Auction: BS23113V 6-Month T-bill Auction Results
You can see the cut-off yield for the 6 July T-Bills auction below, jumping to 3.99%.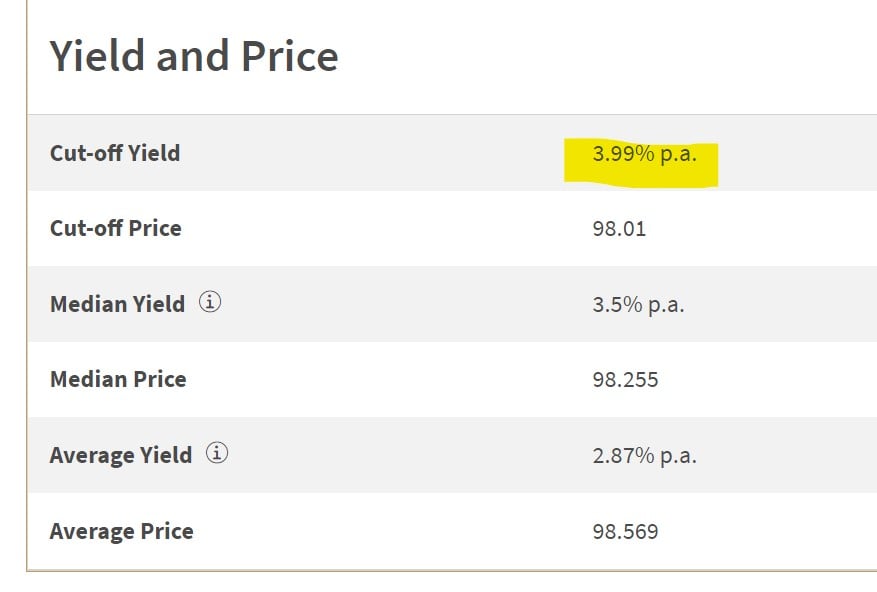 Plotted in graph form below, you can see how the T-Bill yields has firmly broken out of the range it was in since March 2023.
Whether we will return to the December 2022 highs (4.4%) remains to be seen, but this result is definitely a very interesting insight into where liquidity is moving.
In my weekend article I estimated a range of 3.85% – 3.95%. 
So this result (3.99%) is definitely on the high side of what I was expecting.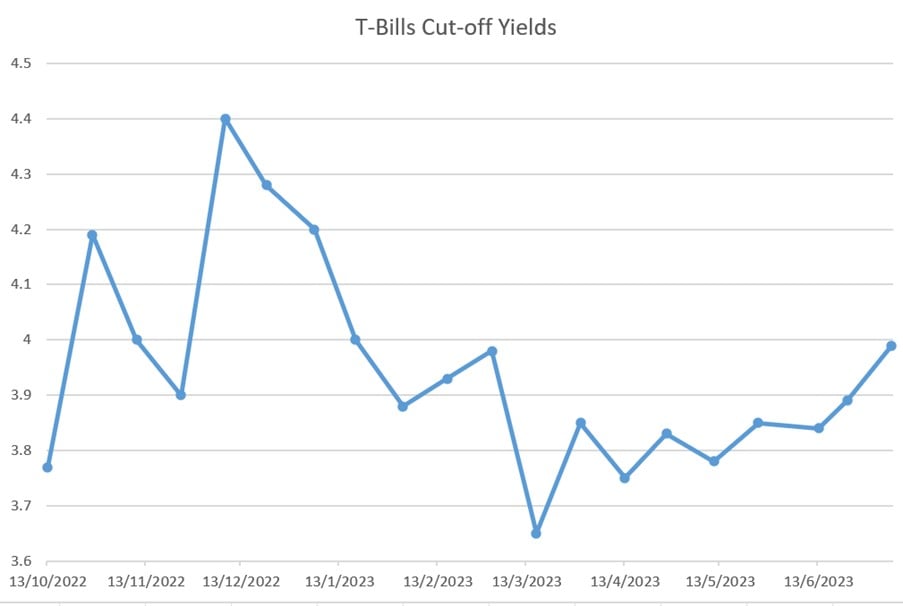 Demand for T-Bills is only up slightly
Application amount is only up slightly to $10.3 billion (vs $9.9 billion the previous auction).
You can see this in graph form below.
Yes, demand is up, but it's only ticked up slightly.
And yet MAS says that there is a "high volume of applications".
What gives?
I suppose the most plausible reason is that the make up of the applications has changed.
Instead of a few big institutional investors applying for large amounts.
You now have a lot of small retail investors each applying for small amounts.
So application volume goes up, but application amount doesn't go up that much?
This suggests a big underlying shift in the type of investors applying for T-Bills – from insitutional into retail.
And somewhat in line with the trend we saw in the previous T-Bills auction, with declining application amounts.
Which is very interesting though, because if indeed institutional investors are moving their funds elsewhere, we might see a further march up in T-Bills rates going forward.
How do you know if you have been allotted T-Bills?
There are quite a lot of questions on how do you know if you have been allotted T-Bills.
The easiest way is to check if you have any refund from your bank tonight.
Some banks like OCBC will also issue you a confirmation note (but DBS doesn't).
Otherwise, I break down the different scenarios below.
If you applied Non-Competitive Bid, you will get 96% allotment of whatever you applied for.
Ie. If you applied $100,000, you get $96,000 worth of T-Bills allotted.
If you applied Competitive Bid, then:
Full allotment if you applied below 3.99%
2% allotment if you applied 3.99%
No allotment if you applied 4.00% and above.
I myself applied for the T-Bills – Much better buy than Fixed Deposits now
I actually redeemed some of my Singapore Savings Bonds last month with a view to rotating them into T-Bills.
I parked some cash in UOB Stash Account for instant liquidity, which meant I don't need as much Singapore Savings Bonds anymore.
This seems to have paid off, because with these T-Bills they are paying out easily 100bps above my existing Singapore Savings Bonds.
As a reminder, the best fixed deposits only pay 3.55%, so if this keeps up, we'll see more of the dynamic we saw last year where bank funds are drawn on to move into T-Bills.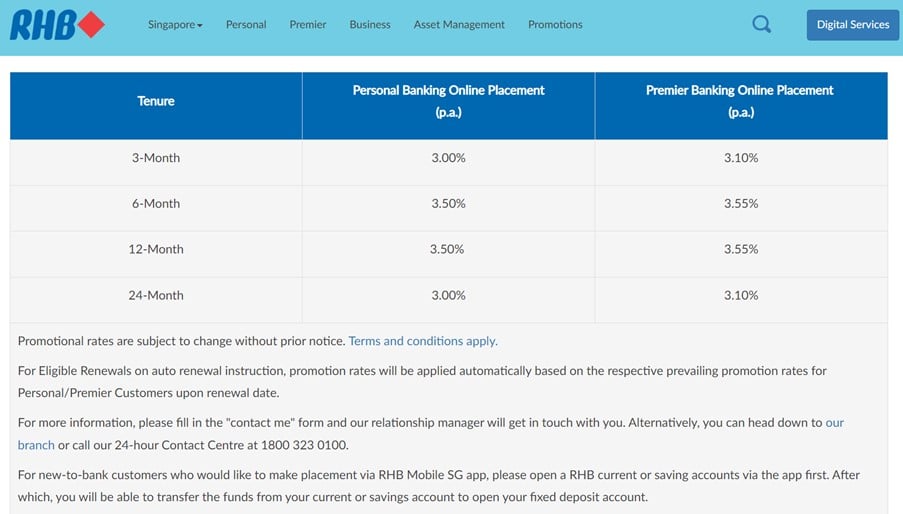 This has definitely been an interesting result though, because it indicates T-Bills yields may continue to march upwards in the months ahead.
Let's see!
BTW – we share commentary on Singapore Investments every week, so do join our Telegram Channel (or Telegram Group), Facebook and Instagram to stay up to date!

I also share great tips on Twitter.
Don't forget to sign up for our free weekly newsletter too!
WeBull Account – Get up to USD 800 worth of shares (expires 31 July)
I did a review on WeBull and I really like this brokerage – Free US Stock, Options and ETF trading, in a very easy to use platform.
I use it for my own trades in fact.
They're running a promo now with up to USD 500 free fractional shares.
You just need to:
Sign up here and fund $300 SGD
Execute 1 buy trade within 30 days of funding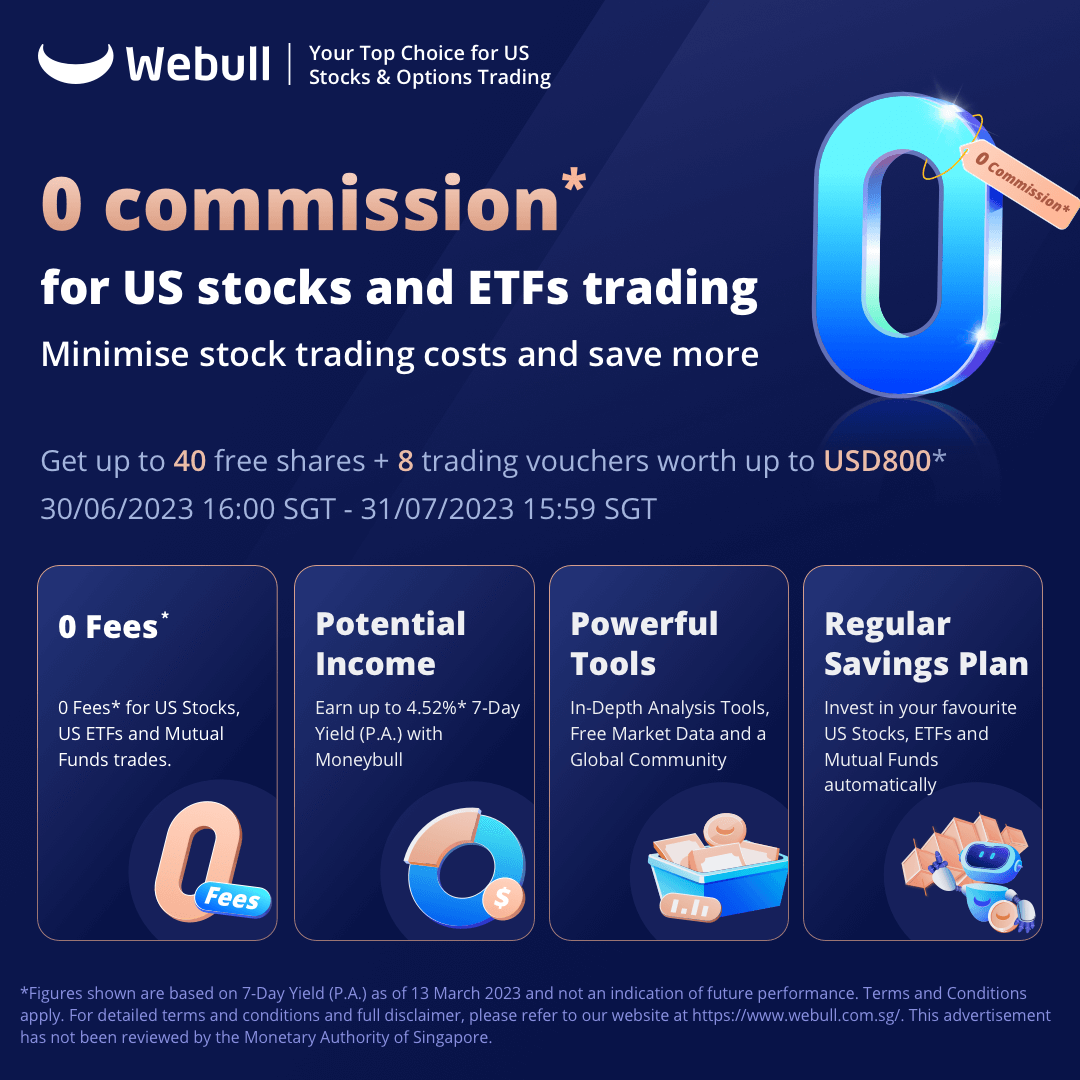 Trust Bank Account (Partnership between Standard Chartered and NTUC)
Sign up for a Trust Bank Account and get:
$35 NTUC voucher
1.5% base interest on your first $75,000 (up to 2.5%)
Whole bunch of freebies
 Fully SDIC insured as well.
It's worth it in my view, a lot of freebies for very little effort.
Full review here, or use Promo Code N0D61KGY when you sign up to get the vouchers!
Portfolio tracker to track your Singapore dividend stocks?
I use StocksCafe to track my portfolio and dividend stocks. Check out my full review on StocksCafe.
Low cost broker to buy US, China or Singapore stocks?
Get a free stock and commission free trading Webull.
Get a free stock and commission free trading with MooMoo.
Get a free stock and commission free trading with Tiger Brokers.
Special account opening bonus for Saxo Brokers too (drop email to [email protected] for full steps).
Or Interactive Brokers for competitive FX and commissions.
Check out my personal recommendations for a reading list here.