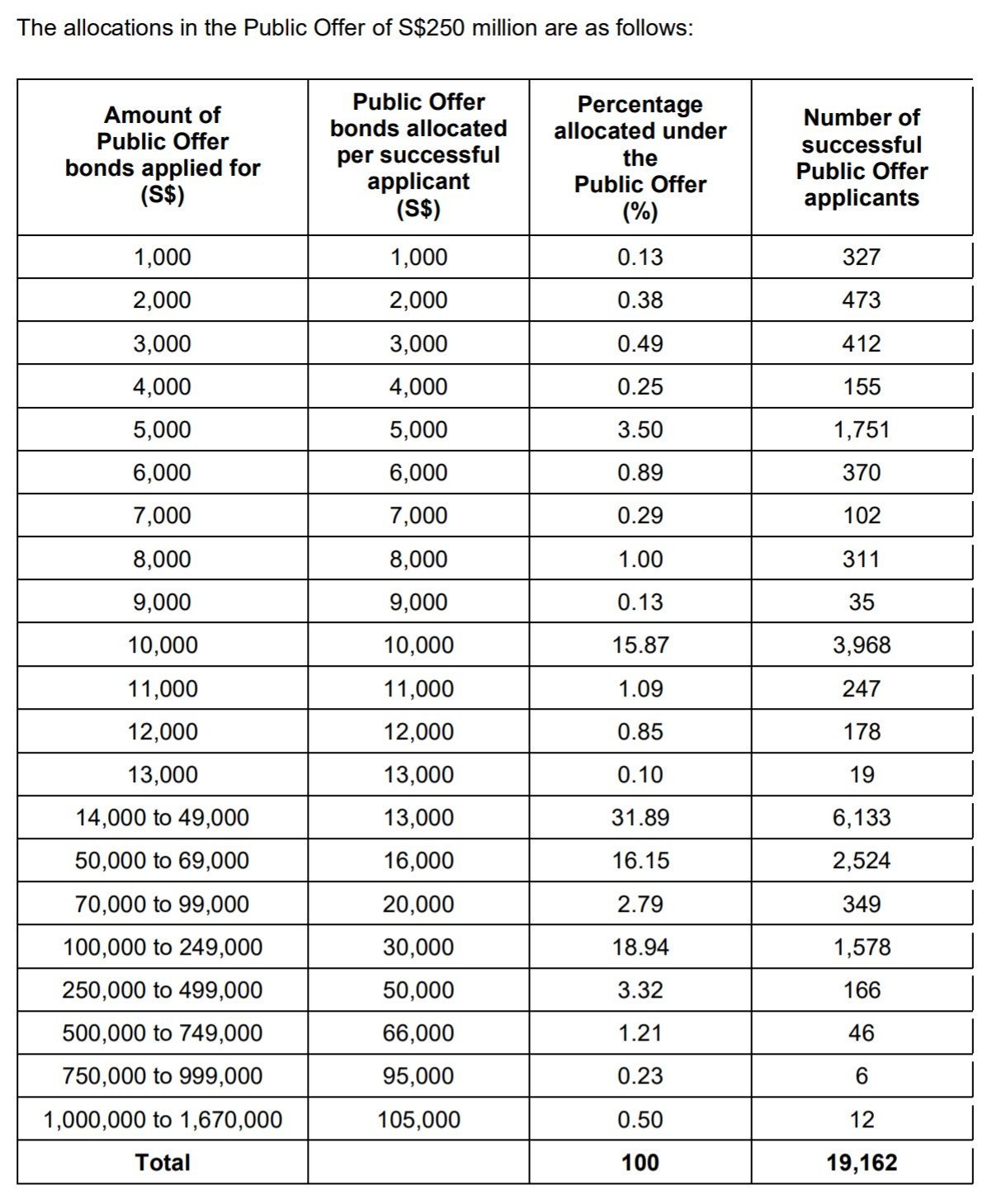 Temasek Bonds Balloting Results are out!
Full Announcement details are here, but I'll summarise the key points in this article.
The Public Offer was $100 million and received $649 million applications, so it was 6.49 times subscribed.
Because of the strong response Temasek upsized the Public Offer to S$250 million.
Balloting Table for the Temasek Bonds are set out below, and to summarise:
Everybody applying for $13,000 and below received full allocations
The bulk of applicants (31.9%) applied for $14,000 to $49,000 and received $13,000
The next level is $50,000 to $69,000 where applicants received $16,000
There were 12 people who applied for more than $1 million and they got allocations of $105,000, which is not too bad actually
Looks like the sweet spot this time around was $13,000 (or $1 million depending on how much a high roller you are).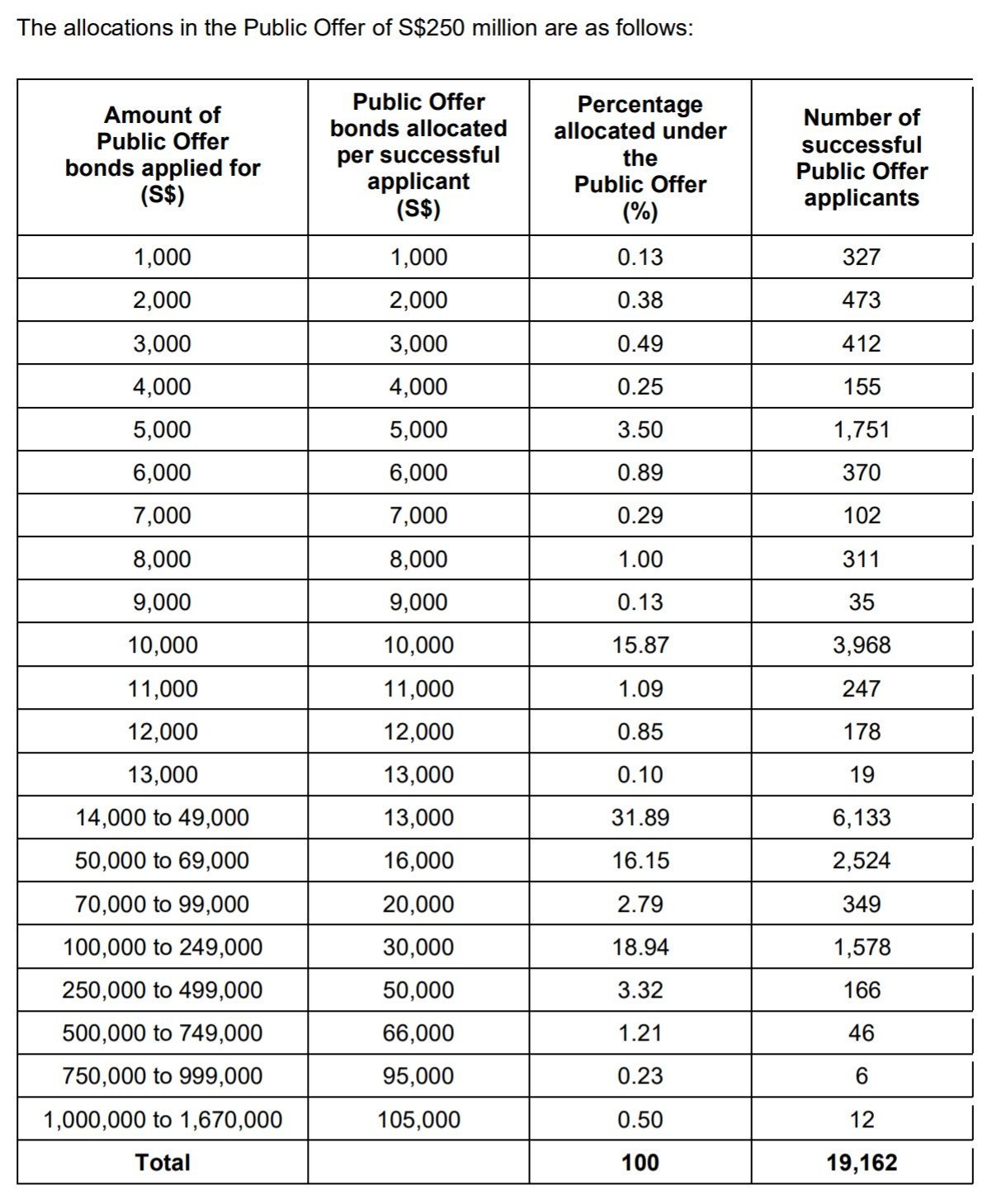 Debrief – Response weaker than the Original 2018 Temasek Bonds?
The response looks to be weaker than the Original 2018 Temasek Bonds, and like a lot of you have commented, it's probably due to the lower interest rates of 1.8%.
It's funny how these things work, because technically the yield premium on these Temasek Bonds are higher than the 2018 ones (against the risk-free), and it's quite clear Temasek left some money on the table here when pricing these bonds.
They could very easily have tightened the spread and still covered their books easily with institutional demand.
Maybe psychologically investors don't want to apply for bonds when they're yielding below CPF-OA's 2.5%, that's possible too.
But what do I know, I skipped this round of Temasek Bonds myself too.
As always, love to hear what you think!
BTW – we share commentary on Singapore Investments every week, so do join our Telegram Channel (or Telegram Group), Facebook and Instagram to stay up to date!
Don't forget to sign up for our free weekly newsletter too!
[mc4wp_form id="173″]