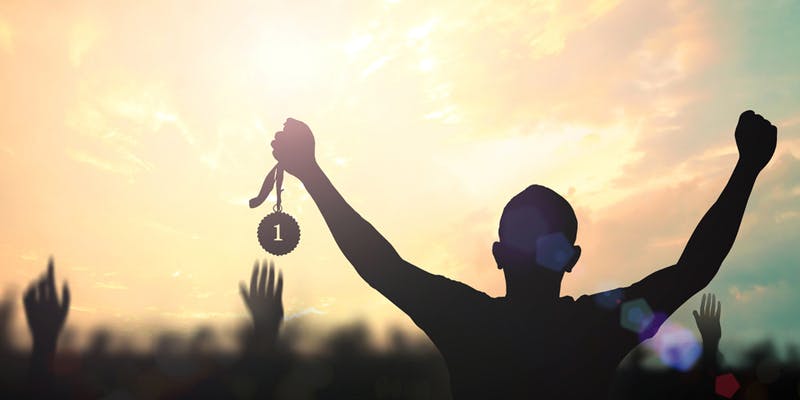 Amidst all the doom and gloom around financial markets recently, I thought it was good to take a step back from all the G20, trade war and fed hike talk this week. After all, it's December 1st guys! On that note, I decided to do something a bit more light hearted today: The Top 10 Investment and Personal Finance Blogs & Websites in Singapore for 2018/2019!
Number 10 on this list is ASSI (or AK), one of the older names in the Singapore blog community. He writes in a very Singaporean style, which makes for very easy reading, and he shares a lot of detail about how he achieved financial independence. How he managed to do so is quite unique, so it may not work for everyone out there, but it's still useful to take a look at his thought process and decide if it works for you. He's in 10th place because it seems that he wants to take a step back from the blogging world to enjoy life after achieving financial independence, so do expect lesser posts going forward. Otherwise, a very solid read!
Turtle Investor has some really great articles, and his thought process is always sound. I don't always agree with his point of view, but I can always understand where he is coming from, which is good because it exposes me to differing investment opinions and avoids confirmation bias. He seems to have taken a step back from blogging these days as the frequency of articles has dropped slightly, but his historical articles (especially the one on withholding tax) are still gold. He's a big fan of index investing, so it's a sound place for a beginner investor (stay away from those who promise double digit returns a year).
Dollars and Sense is more of a personal finance website for Singaporeans, and they cover a huge range of articles from CPF to credit cards to airline miles to internships. The articles tend to be a bit more basic, which make for a great light reading, and a great introduction for a beginner investor. Once you're more familiar with investing, you'll probably start to explore the other blogs on this list for a more in depth analysis. But don't take anything away from them, it's still very high quality writing.
I actually really like the Fifth Person. It was started by a bunch of 4 Singaporean guys who really know their stuff, and this is evident from the quality of their investment articles. My main beef with the Fifth Person, is that they always shy away from sharing their personal opinion in their articles, which tends to be more factual in nature. It's great if I want to find out 10 quick facts about a company I am researching, but sometimes I just want to know what they think about a stock, and whether they would buy it at its current price. C'mon guys, it's not that hard.
I've discovered Heartland Boy recently, and I'm starting to really enjoy his style of writing. He does a mix of personal finance and investment, but his articles are generally well researched and well thought out, which is always a good thing. He just had a baby (congrats bro…) and I enjoyed his article on baby insurance, and his previous article on CDL H-Trust was quite an eye-opener as well. Definitely a solid blog.
I'm going to cheat a little here with 2 sixth placed blogs. Tam Ging Wien runs Probutterfly, and his articles on REITs are always well researched and in depth. I like that he is never afraid to say that xx REIT sucks for xx reason, and while I may not always agree with his assessment, I always admire a blogger who is prepared to state an opinion and be prepared to defend it.
Budget Babe is probably my number one pick for a budgeting / personal finance blogger in Singapore. I don't think anyone in Singapore matches her budgeting / personal finance articles (hence the name). They're well researched, very unique, and I always learn something new about budgeting from her blog.
Her investing articles aren't as amazing as her budgeting ones, but that's probably because she's set herself too high a bar from her budgeting articles. Well done Budget Babe!
Seedly's blog is quite similar to Dollars and Sense in that they write on a mix of personal finance, investing, and general Singaporean life. I love their cute infographics because they cram so much information into such an easily readable format. Their articles are always very readable and offer a great introduction to the topic, so Seedly should be a great choice for any beginner investor. They do offer a Q&A feature on their site, but the answers tend to be a bit of a hit and miss (just treat it like any internet forums). You do get some gems of a response here and there though.
Mr IPO is the first blog I go to when deciding whether to subscribe for an IPO. I used to work on IPOs in my earlier days, and after we registered a prospectus I would always go to his blog to check out what he thought about that particular share/REIT. That's how good he is. The Singapore IPO market is a lot less interesting these days, they're mostly small catalist listings, so I find myself visiting his blog less and less. Of course, that's not his fault (hint hint SGX), and if there's a blockbuster IPO in Singapore, I know the first blog I'm going to.
Okay Investment Moats would probably be number one if not for this amazing new blogger called Financial Horse, although I admit I may be a bit biased here ;). But take nothing away from Kyith, Investment Moats was probably the blog that decided to get me into investment blogging in the first place. His articles are ridiculously in depth, and he shares everything he knows freely with his readers. He's a big proponent of the FIRE movement (Financial Independence Retire Early), and he's actually achieved FIRE at 38, so huge congrats to him for doing so. I'm still learning a ton from his articles these days, that's how good he is.
Financial Horse combines an amazing blend of readability, in-depth analysis, humour and an independent opinion to the Singapore blogging community. His articles always contain in depth analysis while remaining highly readable even for a beginner investor, and is a solid choice for any Singapore investor, regardless of whether you're just starting out, or whether you have 10 years fund management experience under your belt. You may not always agree with his point of view, but because his thought process is always set out in his articles, you're free to develop your own independent opinion, and let him know why you disagree (in fact, he actively encourages thoughtful disagreement). He publishes one to two articles a week, usually on the weekends, and the regular schedule is great for readers. My number one choice for an investment blog in Singapore.
Or at least… that's how I would want to be known if someone wrote about me. But jokes aside, I started Financial Horse as a way to demystify financial investments for the average Singaporean investor, so this blog is for you guys. If there is anything you want me to write on, or if you disagree with my approach, or just want to talk to me in any way, my door is always open. You can contact me via a comment on my blog (preferred) or email (I respond more slowly there).
On a side note, all blogs on this list are tracked via the Singapore section of Financial Chickens, so if you're looking for a one-stop shop to keep track of all 10 blogs, just visit Financial Chickens regularly!
Till next time, Financial Horse, signing out! Have a great December everyone!
---
Financial Horse has a set of 7 Commandments for Successful Investing, that I ask myself before making every investment, and that I will never break regardless of the situation. Enter your email below to receive a copy in your inbox!
[mc4wp_form id="173″]
Enjoyed this article? Like our Facebook Page for more great articles, or join the Facebook Group to continue the discussion!