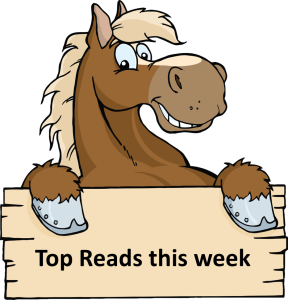 Rounding up top investing articles from around the web, including articles shared in our Reddit Community: r/SingaporeInvestments.
---
Monetary Authority of Singapore (MAS) on Wednesday lifted its dividend cap on locally-incorporated banks and finance companies based in Singapore. 
It joins other central banks that have recently eased dividend restrictions imposed on banks last year, as the global economy rebounds amid gradual re-openings and rapid vaccine rollouts.
In July and August last year, MAS had called on local banks and finance companies to respectively cap their total dividends per share (DPS) for FY2020 at 60 per cent of FY2019's DPS, and offer shareholders the option of receiving the remaining dividends to be paid for FY2020 in shares in lieu of cash.
---
To Mr Menon, an inspiring nation is one underpinned by values, of which he proposed five for Singapore: 
Having a meritocratic system that offers hope rather than resignation
Becoming a beacon for diversity
Becoming a city of giving and philanthropy
Having a heart for the environment
Forging a stronger society with many points of strength
---
Four global companies in the fields of blockchain, cybersecurity, robotics and smart living solutions have confirmed plans to set up base in the upcoming "smart business district" in Punggol, becoming the first batch of international firms to do so. The four companies are: Boston Dynamics, Delta Electronics Int'l (Singapore), Group-IB, and Wanxiang.
The 2,000 jobs that the inaugural batch of four companies are expected to create range from digital forensics and data analysts to solution engineers, cyber threat hunters, and artificial intelligence and blockchain developers, according to JTC.
---
German giant Bosch has launched its South-east Asia innovation hub in Singapore, as it seeks to develop a regional collaboration network for start-ups.
About 30 intrapreneurs are currently working on start-up projects within Grow, which seeks to establish a conducive ecosystem for them to develop their business ideas, Bosch said.
---
China will continue to allow Chinese companies to go public in the U.S. as long as they meet listing requirements, China's securities regulator told brokerages late Wednesday, according to a source familiar with the matter.
China Securities Regulatory Commission (CSRC) Vice Chairman Fang Xinghai held a virtual meeting with major investment banks on Wednesday, the source said.
Chinese stocks listed in Asia and the U.S. — including big names like Alibaba and Tencent — plunged in the last several days as Chinese authorities increased scrutiny on tech companies over monopolistic practices and data security.
---
The Federal Reserve on Wednesday held its benchmark interest rate near zero and said the economy continues to progress despite concerns over the pandemic spread. As expected, the Federal Open Market Committee concluded its two-day meeting by keeping interest rates in a target range between zero and 0.25%.
Along with that, the committee said in a unanimously approved statement that the economy continues to "strengthen."
Despite the optimism about the economy, Chairman Jerome Powell said the Fed is nowhere near considering a rate hike. "Our approach here has been to be as transparent as we can. We have not reached substantial further progress yet," he said. "We see ourselves having some ground to cover to get there."
---
SoftBank is selling about one-third of its stake in ride-hailing company Uber, in part to cover losses on its investment in Chinese ride-hailing company Didi, two people familiar with the matter told CNBC. It's planning to sell 45 million shares, which will have a 30-day lockup.
---
Bhavish Aggarwal, the much-celebrated cofounder and CEO of ride-hailing platform Ola Cabs, sparked a Twitter storm with his posts about Ola Electric's upcoming launch of an electric scooter.
A fortnight later, he sparked a buying frenzy when he tweeted: "India's EV revolution begins today! Bookings now open for the Ola Scooter! India has the potential to become the world leader in EVs and we're proud to lead this charge!" The response was nothing short of electric, prompting Aggarwal to tweet an apology a few hours later that the company hadn't anticipated the "crazy demand" and "didn't plan enough scalability of the website. All fixed now!"
---
Oil settled near US$75 a barrel on Wednesday after data showed US crude inventories fell to pre-pandemic levels, bringing the market's focus back to tight supplies rather than rising Covid-19 infections.
Petrol stocks also dropped – bringing them largely in line with pre-pandemic levels.
Oil prices are up 45 per cent this year, helped by demand recovery and supply curbs by Opec+.
---
Facebook on Wednesday reported its profit doubled in the recently ended quarter as digital advertising surged, but warned of cooler growth in the months ahead in an update which sent its shares sinking.
The number of people using the social network monthly climbed to 2.9 billion, a year-over-year gain of seven percent. And some 3.5 billion people used at least one of the company's apps including Instagram, WhatsApp and Messenger.
However, Facebook shares slipped some four percent as the tech giant warned that growth was expected to slow due to regulatory actions and a tweak to the Apple iPhone operating software that could hurt its ad targeting.
---
The stock trading app will trade on the Nasdaq under ticker HOOD, priced at an expected $38 to $42 per share. Robinhood is looking to sell 55 million shares at that range to raise as much as $2.3 billion.
Robinhood, whose longstanding mission is to democratize investing, is seen as the main gateway to the markets for young investors. Robinhood is the third-largest brokerage based on number of funded accounts, behind Fidelity and Charles Schwab, which purchased TD Ameritrade last year.
---
According to the Singapore Tourism Board (STB), Singapore captured almost one-third of the global cruise volume in the first half of 2021. The country was one of the first ports to resume cruising in late 2020 and to date, there have been more than 170 sailings carrying over 200,000 passengers.
Michael Goh, president of Dream Cruises and head of international sales at Genting Cruise Lines, shared that it has seen a 75 per cent increase in suite bookings during this period compared to pre-COVID-19 times.
---
A finance and administrative assistant at a non-profit organisation embezzled S$1.46 million from the charity over a few months. She used most of it on a "lover" who turned out to be a scammer, and spent the rest on jewellery and luxury goods for herself. Tan was employed as the finance and administrative assistant of non-profit organisation The International Union Against Tuberculosis and Lung Disease Asia Pacific.
She lost about S$1.1 million in a love scam to her online "boyfriend". The scammer, identified as Fred Cheong in court documents, had asked Tan to transfer money to third parties, so that a purported parcel containing US$800,000 detained by Malaysian authorities could be released and given to Tan.
---
In his speech, Mr Chan announced a new mid-career leaders' track bringing in talent from the people and private sectors, to boost recruitment in the public sector.
In his opening address, PSC chairman Lee Tzu Yang emphasised the need for stronger and more resilient future public service leaders from diverse backgrounds, which was why overseas scholarships were awarded even during a pandemic.
---
The efficacy of Pfizer's coronavirus vaccine steadily declines to about 84% about six months after a second dose, according to CEO Albert Bourla.
Data from Israel shows the waning immunity also erodes protection from severe illness.
The vaccine's initial studies showed it protected people 100% of the time against hospitalization, but that falls to low 90% and mid-to-high 80% after six months, he said.
---
Electricity spot prices have shot through the roof in the last two days, confounding market players. If the trend keeps up, business margins of hard-hit electricity retailers could wither.
The surge in electricity prices coincided with a planned "gas curtailment" of 16-20 per cent on Tuesday, which market players were notified about over the weekend.
---
Looking for a comprehensive guide to investing? Check out the FH Complete Guide to Investing and FH REITs Masterclass for Singapore investors.
2021 Stock Watch: Support the site as a Patron and get stock market updates. Like our Facebook Page and join our Telegram Channel for weekly updates!