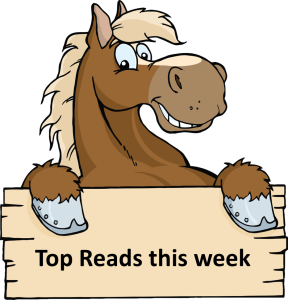 Rounding up top investing articles from around the web, including articles shared on Twitter.
---
Deputy Prime Minister Lawrence Wong outlined a plan on Tuesday to deal with the twin challenges of inequality and mobility amid a more challenging environment. He pledged that the Government will work to advance the well-being of the broad middle, while uplifting the lower-income and sustaining social mobility, especially for the disadvantaged.
At the same time, he stressed the need for collective action, especially by those who have done well, to build a fairer society.
---
A majority of Singaporeans are concerned about potential repercussions from social and political unrest in neighbouring countries, and agree that the city-state is vulnerable to global supply chain disruptions.
However, slightly less than half of Singaporeans believe that if the country is attacked, the international community will help, reveal preliminary findings of a new study by global policy advisory firm Kantar Public
---
Reported dengue cases here have surpassed 300 weekly for the first time this year over the past two weeks.
The latest cases bring the total number of dengue cases this year to more than 7,000.
As of June, there were two reported deaths this year due to local dengue infection, according to NEA's quarterly dengue surveillance data.
---
A father of two young children was struggling to manage his roles at home and work because he had to drop his daughter off at school around the same time he was supposed to attend meetings at his workplace.
Many fathers probably face the same quandary, but this one did something that not all fathers do. He spoke to his company about it. The company also did something that not all companies do. It allowed him a flexible work schedule and to occasionally work from home so that he could drop off and pick up his daughter at school.
Officers from the Criminal Investigation Department and the seven police land divisions conducted simultaneous islandwide raids during an anti-unlicensed moneylending operation from Sept 18 to 22.
Preliminary investigations showed that 11 of the suspects had allegedly harassed debtors at their homes while another 40 were believed to be runners who had allegedly carried out ATM transfers for the illegal moneylending businesses.
---
---
A South Korean court early on Wednesday rejected an arrest warrant for the leader of the main opposition party on charges of bribery and breach of duty, giving the former presidential contender a lifeline in his fight for political survival.
The Seoul Central District Court ruled against prosecutors who sought Democratic Party leader Lee Jae-myung's arrest, saying there were insufficient grounds to support their argument that he may try to destroy evidence.
Lee had narrowly lost to conservative Yoon, a career prosecutor, in the presidential election last year.
Lee entered the court on Tuesday morning appearing frail and using a walking stick.
He is accused of asking a company to illegally transfer $8 million to North Korea when he was the governor of Gyeonggi Province.
---
The world's fastest growing economy is on track for a more than 100% growth, largely fueled by profits from its oil production and export sector.
Guyana, a country in South America with a population of about 800,000 people, is projected to grow 38% by the end of the year, according to recent GDP forecasts by the International Monetary Fund.
BMI, a Fitch Solutions research unit, is also of the view that "Guyana will see explosive growth this year" — and is expected to rise about 115% in the next five years.
---
Alibaba plans to list its logistics unit Cainiao on the Hong Kong Stock Exchange, the company the Chinese e-commerce giant said in a regulatory filing Tuesday.
Upon completion of the spinoff, Alibaba will continue to hold more than 50% of the shares of Cainiao.
The move is part of one of the most radical shakeups in Alibaba's history. In March, Alibaba said it will split the company into six business units, with the majority able to IPO.
---
JPMorgan Chase Chairman and CEO Jamie Dimon struck a bullish tone at the India Investor Summit.
India's prominence on the global economic stage has steadily increased over recent years, particularly as Western countries look to diversify away from China. The NIFTY 50 benchmark Indian stock index is up over 15% over the last year.
"It's not just because of the complications with China, I think that's an opportunity but some of this optimism would have been there anyway," Dimon said.
---
"The kingdom is committed through its policy on atomic energy to the highest standards of transparency and reliability," Saudi Arabia's energy minister said during the IAEA's annual conference in Vienna, Austria.
Switching to a broader inspection regime will enable the kingdom to access fissile material and start running its small nuclear reactor.
The developments come amid increasing concern among nuclear nonproliferation experts and lawmakers about Saudi Arabia's intentions with the technology, and the potential for a Middle Eastern arms race.
Looking for a comprehensive guide to investing? Check out the FH Complete Guide to Investing, Stocks Masterclass and REITs Masterclass for Singapore investors.
2023 Stock Watch: Support the site as a Patron and get stock market updates. Like our Facebook Page and join our Telegram Channel for weekly updates!
Join Financial Horse's Investing Community!