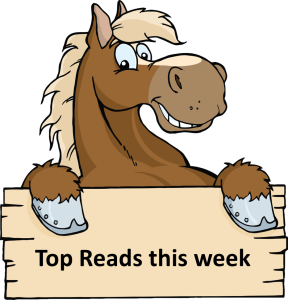 Rounding up top investing articles from around the web, including articles shared on Twitter.
---
Deputy Public Prosecutor (DPP) Ng Jean Ting revealed that the authorities have seized a total of $160m in assets from him and his wife.
The prosecutor applied for Su Haijin to be remanded for one more week, as investigations against him has been proceeding at a slightly slower pace as compared with the other suspects.
There had been six to seven days where Su Haijin could not record statements as he was unwell. He also underwent surgery last Monday, said DPP Ng.
Su Haijin appeared in court on Wednesday via video link from Changi General Hospital. He had fractured his hands and legs after allegedly jumping from the second-floor balcony of his home at Ewart Park in Bukit Timah, allegedly while trying to escape from the police.
---
The police have taken control of more than $1.8 billion in assets as they continue to investigate one of the largest money laundering cases in Singapore, prosecutors told the High Court on Tuesday. The update in the value of assets that have been seized, frozen, or issued with prohibition of disposal orders came about at a hearing where one of the 10 people who have been charged in the case argued for bail to be granted.
The order blocks the sale of assets that are the subject of a police investigation.
Turkish national Vang Shuiming, 42, currently faces five charges, one for using a forged document and four for money laundering. Vang, who is also known as Wang Shuiming, is alleged to have submitted a forged bank statement to Citibank Singapore in March 2021 as supporting documentation. The four money laundering charges relate to about $2.4 million held in four UOB and RHB bank accounts. The sums are said to be criminal benefits from an unlicensed moneylending business in China, based on charges filed against him. Vang, who also has passports from China and Vanuatu, was arrested in a good class bungalow in Bishopsgate, which is in the Tanglin area, on Aug 15.
---
OpenAI chief executive Sam Altman has been granted Indonesia's first golden visa, officials said, as South-east Asia's biggest economy looks to attract wealthy foreign investors.
The co-founder of the ChatGPT bot sensation was granted a 10-year visa for his potential contributions to the development of artificial intelligence (AI) in Indonesia, said director-general of immigration Silmy Karim in a statement late on Monday.
A new scam involving mooncake sales on social media platforms has cost at least 27 victims around $325,000 in August alone, said the police on Tuesday.
After contacting the "sellers" through social messaging platforms to place orders for mooncakes advertised on Facebook and Instagram, the victims were directed through WhatsApp to make payment. But the links, the police said, led victims to download an Android Package Kit (APK) file, an application created for Android's operating system, containing malware.
In some cases, victims were instructed to make PayNow or bank transfers to buy the mooncakes.
The scammers would then inform victims that their orders had to be cancelled due to production or manpower issues, and direct them to the malicious links for "refunds".
After the APK file was downloaded and installed, the scammers would gain remote access to the victims' devices, letting them steal passwords and retrieve banking credentials.
---
Orthopaedic surgeon Leslie Ng Chong Lich has been suspended from practice for 18 months from Aug 28 in a move that is an interim measure to protect the public, and not a form of punishment.
The Singapore Medical Council (SMC), which oversees the medical profession here, published on its website an announcement by the Interim Orders Committee (IOC) last Wednesday. No details of Dr Ng's behaviour that resulted in the suspension were provided.
---
The Monetary Authority of Singapore (MAS) on Tuesday issued lifetime prohibition orders (POs) against former Goldman Sachs banker Roger Ng, after his conviction in the United States for money laundering offences tied to 1Malaysia Development Berhad (1MDB) funds.
The POs, which took effect on Tuesday, permanently bar Ng from performing any regulated activities under the Securities and Futures Act or providing financial advice under the Financial Advisers Act.
Both Acts prohibit the Malaysian, also known as Ng Chong Hwa, from managing, acting as a director of, or becoming a substantial shareholder of any capital market and financial advisory services firm.
Ng was sentenced to 10 years in prison by a New York court in March. He was found guilty of conspiring with his former Goldman boss Tim Leissner and Malaysian financier Jho Low in the multibillion-dollar scandal involving 1MDB, the now-defunct Malaysian sovereign wealth fund.
---
ECDA said its officer had assessed that sufficient supervisory measures were put in place by the pre-school to mitigate the risk to the safety of the children while investigations were ongoing.
However, the officer failed to immediately remove the teacher from classroom duties, which is the established protocol for cases with clear evidence that a child's safety is endangered.
ECDA chief executive Tan Chee Wee said: "ECDA should have done better. We apologise for not getting Kinderland to immediately remove the educator from her classroom role while investigations are ongoing."
The agency is reviewing its systems and procedures to strengthen them and ensure better oversight of cases under investigation, he added.
---
In an interview with CNBC's Jim Cramer on Tuesday, U.S. Commerce Secretary Gina Raimondo stressed the importance of communication in fostering the country's economic relationship with China. Raimondo said U.S. businesses are "desperate" for dialogue.
Raimondo visited Beijing and Shanghai last week to meet with government officials, becoming the first U.S. Commerce secretary to travel to the country in five years, but the fourth high-level U.S. official to visit China this summer.
"I did, myself, personally, talk to over a hundred CEOs of U.S. businesses before going to China, and to say that they were desperate for some kind of a dialogue is not an exaggeration," Raimondo said. "I'm not going to say we're going to solve every problem, because we won't. But to even find some practical solutions, I have to be the voice of business and put it to the Chinese government, and give them, you know, a chance to make some changes and show some action."
U.S. businesses need a "level playing field" in China, Raimondo said, as many fear raids or unpredictable government action toward their companies.
---
Swedish electric vehicle maker Polestar plans to launch a smartphone in December, CEO Thomas Ingenlath told CNBC.
The Polestar 4 is a sports utility vehicle (SUV) coupe. It will be the company's first car to be delivered in China, as it ramps up expansion in the world's biggest electric vehicle market.
The move underscores the way in which electric vehicle makers launching in China are putting technology at the heart of their offering in a market where car buyers want the latest features.
---
Fears of strike in Australia, the world's biggest exporter of liquified natural gas (LNG), have recently pushed up European gas prices — and analysts expect near-term volatility to persist.
"There is so little flexibility in the market that the slightest provocation will cause large changes to the prices," said Jacob Mandel, senior research associate for global energy markets at Aurora Energy Research.
Wild price swings in energy markets in recent weeks come as the euro zone continues to wean itself off Russian fossil fuel exports following the Kremlin's full-scale invasion of Ukraine.
---
Economists have downgraded Singapore's 2023 growth forecasts and inflation expectations, according to a survey by the country's central bank published on Wednesday, with spillovers from an external growth slowdown cited as the top risk.
The median forecast of 22 economists surveyed by the Monetary Authority of Singapore (MAS) is for Singapore's economy to grow 1.0% this year, down from a forecast of 1.4% in June's survey.
Gross domestic product is projected to expand by 2.5% in 2024.
The median inflation forecast is for headline consumer prices to rise 4.7% this year, down from 5.0% predicted in June. The median forecast for MAS core inflation, which excludes private road transport and accommodation costs, is 4.1%, unchanged from the previous survey.
Both headline inflation and MAS core inflation are expected to ease in 2024, to 3.1% and 2.8% respectively.
Looking for a comprehensive guide to investing? Check out the FH Complete Guide to Investing, Stocks Masterclass and REITs Masterclass for Singapore investors.
2023 Stock Watch: Support the site as a Patron and get stock market updates. Like our Facebook Page and join our Telegram Channel for weekly updates!
Join Financial Horse's Investing Community!