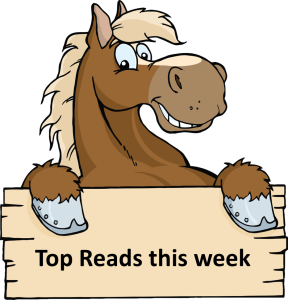 Rounding up top investing articles from around the web, including articles shared in our Facebook Group and Reddit Community: r/SingaporeInvestments.
---
Among resident employed households, monthly household income from work grew by 6.1 per cent in nominal terms, or before adjusting for inflation, from $9,520 in 2021 to $10,099 in 2022.
Median monthly household income from work rose 0.2 per cent in real terms, or after adjusting for inflation, in 2022. Household income from work includes employer Central Provident Fund (CPF) contributions.
Taking into account household size, median monthly household income from work per household member rose from $3,027 in 2021 to $3,287 in 2022, an increase of 8.6 per cent in nominal terms, or 2.6 per cent after adjusting for inflation.
From 2017 to 2022, median monthly household income per household member grew by 11.9 per cent cumulatively, or 2.3 per cent per annum in real terms.
Rise in income for all but top earners
Households across most income deciles saw increases in average household income from work per household member after adjusting for inflation.
---
About 100 Build-To-Order (BTO) projects are currently under construction, and this will increase to about 150 concurrent BTO projects by around 2025, said National Development Minister Desmond Lee on Tuesday.
Responding to several MPs on why the Housing Board did not build more flats at a faster clip, Mr Lee said HDB is already "building aggressively and at large scale".
"By contract value, this makes the HDB the largest housing developer and it also exceeds all the other private residential housing contracts combined by more than 50 per cent," he said in a speech to close a 12-hour debate on affordable and accessible public housing that spanned two days, with 26 MPs speaking.
Mr Lee noted that HDB is not the only developer ramping up building and construction to catch up on Covid-19-related delays suffered in existing projects as the pandemic began to subside.
---
Leader of the Opposition and Workers' Party (WP) chief Pritam Singh on Tuesday suggested that the ruling party had not adequately acknowledged people's anxieties about the affordability and accessibility of HDB flats, as he proposed an amendment to a motion on public housing.
But Mr Singh said the People's Action Party (PAP) motion as drafted did not sufficiently take into account the reality that the Government should work harder to make Housing Board flats and Build-To-Order (BTO) flats more affordable and more accessible than they currently are.
"Voting for the PAP motion, as drafted… would mean that Singaporeans are satisfied with waiting up to four to five years for an HDB BTO flat. It will also mean that Singaporeans do not have any quarrel or concern with the price of some BTO flats such as five-room BTOs in Ang Mo Kio priced at $877,000, and a significant increase in resale flat prices across the board recently," he said.
---
Singaporeans, now or in generations to come, will not have to worry about having an affordable home to call their own, said Prime Minister Lee Hsien Loong.
Giving this assurance in a Facebook post on Tuesday, PM Lee said the Government is working hard to ramp up the supply of flats, cool the resale market and keep Housing Board flats affordable and accessible to a wide range of Singaporeans.
"We are working hard at the problem, and are confident we will solve it," he said.
Noting that public housing is an issue close to the hearts of most Singaporeans, PM Lee said the Covid-19 pandemic greatly disrupted the supply of flats, and waiting times for Build-To-Order (BTO) flats and resale prices have gone up.
He added that the Government is studying how to provide more support for first-timers buying HDB resale flats, as well as reduce the high rejection rate for BTO flat applications.
---
India's business world and market circles have been consumed by the crisis engulfing the nation's celebrated Adani Group in recent days, but in one place the issue has gone undebated: parliament. India's small but vocal opposition has demanded an opportunity to quiz the government about the woes at the group chaired by Gautam Adani, a longtime ally of Prime Minister Narendra Modi.
But the presiding officers of both house of parliament, which are dominated by Modi's ruling Bharatiya Janata party, have rejected all calls for debate on the issue.
The ports-to-energy conglomerate, one of the country's largest, has lost more than $100bn in value following a scathing research report from short seller Hindenburg Research last month that accused it of stock price manipulation and accounting fraud. The allegations, which Adani has strenuously denied, are an increasing focus of dispute between government supporters and opposition MPs eager to seize on a scandal they believe could enmesh Modi and his ruling Bharatiya Janata party.
---
 Rescue workers dug through rubble on Tuesday to find survivors of the most powerful and deadly earthquake to hit Turkey and Syria in decades, toiling in a vast and desperate search complicated by geography and geopolitics, freezing weather and the sheer scope of the disaster.
---
Federal Reserve Chairman Jerome Powell said Tuesday that disinflation "has begun" but is going to take time.
Markets latched onto Powell's words and briefly turned positive, before flipping back to negative after he cautioned about stronger-than-expected economic data.
"If we continue to get, for example, strong labor market reports or higher inflation reports, it may well be the case that we have do more and raise rates more than is priced in," he said.
---
Microsoft plans to release technology to help big companies launch their own chatbots using the OpenAI ChatGPT technology, a person familiar with the plans told CNBC.
Companies would be able to remove Microsoft or OpenAI branding when they release chatbots developed with the software.
Microsoft is working on incorporating ChatGPT technology into many of its products, including Bing and Edge, which it announced Tuesday.
---
The U.S. will examine the Chinese balloon it shot down over the weekend and determine whether it was used for surveillance — and Washington will also inspect the chips that made the Chinese technology work. 
Looking for a comprehensive guide to investing? Check out the FH Complete Guide to Investing, Stocks Masterclass and REITs Masterclass for Singapore investors.
2023 Stock Watch: Support the site as a Patron and get stock market updates. Like our Facebook Page and join our Telegram Channel for weekly updates!
Join Financial Horse's Investing Community!