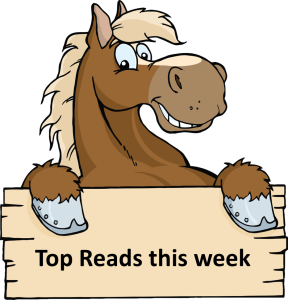 Rounding up top investing articles from around the web, including articles shared in our Facebook Group and Reddit Community: r/SingaporeInvestments.
---
On Sunday (Jun 5), the Public Service Division (PSD) announced that the salaries of civil servants in generic schemes will be adjusted to "keep pace with the market".
Ms Linda Teo, country manager of ManpowerGroup Singapore, said that the shortage of manpower and the difficulty in hiring talent with certain skill sets have pushed employers to pay more to retain and attract talent. 
---
The Government will take over the ownership and management of the Singapore Sports Hub on Dec 9, after terminating its partnership with the private consortium that has been running it since 2014.
National agency Sport Singapore (SportSG) and SportsHub Pte Ltd (SHPL) agreed on the termination on Friday (June 10), bringing an end to the public-private partnership (PPP) that has been beset with problems including the poor condition of the football field, even as world-class names and acts like Cristiano Ronaldo and U2 drew the crowds.
---
Thai Life Insurance is starting to meet investors ahead of a planned $1-billion initial public offering (IPO) that would be Thailand's largest in 2022, according to a term sheet seen by Reuters. 
Thailand's third-ranked life insurer plans a management roadshow from the end of June until early July, ahead of a listing later that month, according to a source familiar with the matter.
---
---
CapitaLand Integrated Commercial Trust (CICT) is Singapore's largest retail and commercial (office REIT).
So their quarterly financial results are a treasure trove of information for investors who want to track the status of Singapore retail / office rents.
I was going through CICT's Q1 2022 financial results recently, and I wanted to share some of the key takeaways I had.
---
Here's what Apple has announced:
Founded in 2005, Yanolja—which means "Hey, let's play" in Korean—has expanded from short-stay hotels to transportation and, more recently, cloud-computing software that helps hotels and travel companies digitize business processes. The company reported that first-quarter revenue rose 19% year over year to 100.5 billion won ($80 million), while net income decreased slightly to 8.8 billion won from 9 billion won during the same period.
Orphaned as a child, Lee worked as a janitor at hotels before starting Yanolja. Lee, who holds a bachelor's degree in engineering from Kongju National University in the central South Korean city of Gongju, used his connections with toilet paper suppliers and hotel owners to launch Yanolja, according to a Bloomberg News article
---
The price of Malaysia's musang king durians at Punggol's Durian Empire was between $15 and $18 per kg pre-pandemic, but Mr Ho estimates that the variety will cost anywhere between $20 and $25 per kg now.
Looking for a comprehensive guide to investing? Check out the FH Complete Guide to Investing, Stocks Masterclass and REITs Masterclass for Singapore investors.
2022 Stock Watch: Support the site as a Patron and get stock market updates. Like our Facebook Page and join our Telegram Channel for weekly updates!
Join Financial Horse's Investing Community!