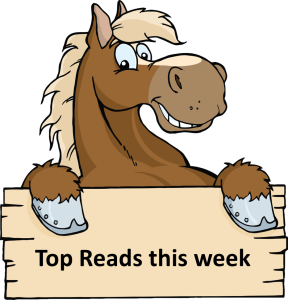 Rounding up top investing articles from around the web, including articles shared on Twitter.
---
Cost-of-living pressures dominated discussions for seven hours in Parliament on Tuesday, with MPs on both sides agreeing it was a concern, and concurring that aid must be given to those who need it.
But People's Action Party (PAP) and Workers' Party (WP) MPs had their differences, with the WP focusing on structural changes such as tiered pricing for utilities rather than one-off fiscal payouts.
The ruling party, meanwhile, emphasised the existing suite of policies for those in need, especially the lower-income groups, and said the Government is open to doing more if needed.
---
Millions of Australians were left without a phone or Internet connection on Wednesday after the country's second-largest telecommunications provider experienced an unexplained nationwide outage.
---
The Monetary Authority of Singapore (MAS) is set to roll out guidelines for financial institutions to adopt fair and responsible practices towards customers by the middle of 2024, paving the way for people with disabilities and those with mental health conditions to have access to better insurance coverage.
---
 The police arrested 18 people and are investigating 21 others for suspected involvement in a government officials impersonation scam.
They are aged between 16 and 55.
This comes after an islandwide anti-scam enforcement operation between Oct 21 and Nov 6, the police said on Tuesday.
The police said they received a report on Oct 21 about a victim who lost more than $90,000 through a government officials impersonation scam.
They investigated and found that the amount had been withdrawn from ATMs that same day after it went through a complex network of bank accounts.
The day before, on Oct 20, the male victim received a call from a woman who claimed to be from DBS Bank. She alleged that someone tried to make three bank transfers from the victim's DBS account to a UOB account.
The scammer claimed that she was calling to verify the transfers. When the victim confirmed that he had not authorised any transfers, the scammer claimed the matter would be referred to the Monetary Authority of Singapore.
---
Some shareholders of Dulwich College International are in talks for a sale of the British school's China-heavy Asia operations, two sources said, in the latest indication of how turmoil in China's US$570 billion (S$772 billion) education industry is forcing overhauls at institutions.
Dozens of international and private schools in China are closing or merging, industry executives said, weighed down by tighter regulation, a slowing economy and dwindling foreign student numbers.
A rapid expansion prior to the Covid-19 pandemic drove a surge of privately run bilingual schools in China offering a Western exam curriculum.
But the business stumbled as Beijing imposed new rules in 2021 and cracked down on the private tutoring business, aimed at easing pressure on children and lowering family costs.
---
China's exports have fallen for six consecutive months now as a higher interest rates put downward pressure on the global economy. Minneapolis Federal Reserve President Neel Kashkari lowered expectations Tuesday that the U.S. central bank might cut rates.
The data out of China offset the effect of Saudi Arabia's and Russia's oil output cuts, which lifted oil prices earlier in the week. Riyadh and Moscow confirmed on Sunday that they would keep those cuts in place through at least the end of the year.
Oil prices had spiked in the week following Hamas' devastating terrorist attacks on Israel on concerns that the war could escalate into a broader regional conflict that disrupts oil supply.
Prices have fallen since mid-October as worries of the conflict spreading in the immediate term have eased.
---
Microsoft shares closed up for the eighth day in a row, a feat not performed since January 2021.
Analysts pointed to benefits stemming from updates at strategic partner OpenAI that were announced Monday.
---
The U.S. Federal Reserve, European Central Bank and the Bank of England dramatically hiked interest rates over the last 18 months in a bid to tame runaway inflation.
All three kept rates on pause at their most recent meetings, and market pricing suggests varying quantities of cuts by the end of 2024 despite policymakers' cautious tones.
Looking for a comprehensive guide to investing? Check out the FH Complete Guide to Investing, Stocks Masterclass and REITs Masterclass for Singapore investors.
2023 Stock Watch: Support the site as a Patron and get stock market updates. Like our Facebook Page and join our Telegram Channel for weekly updates!
Join Financial Horse's Investing Community!