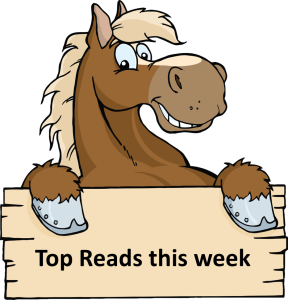 Rounding up top investing articles from around the web, including articles shared in our Facebook Group and Reddit Community: r/SingaporeInvestments.
---
Cryptocurrencies fell with stocks after the Bureau of Labor Statistics reported consumer prices for the month of April jumped 8.3%, which was slightly higher than expected by economists polled by Dow Jones. That spooked investors, leading them to exit risk assets including crypto. Cryptocurrencies remain highly correlated with the S&P 500 and, more recently, the Nasdaq Composite.
---
UST, a so-called stablecoin that's meant to maintain a $1 peg, plunged to as low as 26 cents Wednesday.
Sister token luna has lost roughly 96% of its value in the past seven days
Terra creator Do Kwon announced a last-ditch effort to return UST to its $1 peg.
---
Condominium rents last month surpassed the previous peak in January 2013 by 1.8 per cent, while HDB rents saw a record increase year on year, according to flash figures from real estate portals 99.co and SRX released on Wednesday (May 11).
Overall, condo rents rose by 2.3 per cent compared with March's 2.9 per cent, and HDB rents climbed at a quicker pace of 1.9 per cent compared with 1.4 per cent the month before.
This marks the 16th straight month of growth for condo rents and the 22nd for HDB rents.
---
All Singaporean households will receive another $100 worth of Community Development Council (CDC) vouchers this month.
All Singaporean households are automatically eligible for the vouchers and can claim them online at the CDC Voucher's website via smartphone.
---
ICA said: "Since the easing of travel measures, there has been overwhelming demand for passports.
---
Chinese electric car startup Nio Inc. is set to debut May 20 on the Singapore stock exchange as the company seeks to expand its access to capital in the face of delisting risks in the U.S.
Shanghai-based Nio won approval from the Singapore exchange to list by introduction in the city state, the company said last week. The method doesn't involve selling new shares or raising funds but allows companies to reach new investors.
---
The Singapore-based company has drawn up plans to acquire an insurance company in Indonesia, the region's largest economy and the biggest digital market, according to two people close to the deliberations. One of the people said a likely target was Asuransi Mega Pratama, a group recently acquired by one of Sea's business partners, which would pave the way to entering a general insurance market worth more than $5bn in Indonesia. Such a purchase would allow Sea to better compete with rival "super apps", such as Grab and GoTo, which aim to provide a one-stop shop of financial and technology services to millions of users.
---
Singapore will host the 2029 edition of the Southeast Asian Games (SEA Games), 14 years after the event was last held in the country.
"We are pleased to host the prestigious regional sporting event in Singapore again. The SEA Games holds special memories and experiences for Singapore and our Southeast Asian neighbours," said SNOC president Tan Chuan-Jin.
---
"We're seeing this across a broad age spectrum," Dr. Erica Johnson, chair of the American Board of Internal Medicine's infectious disease specialty board, tells CNBC Make It. "We're seeing adolescents and children impacted, and we're seeing lots of adults and older adults impacted, too. I think it's a real problem, and not likely to go away anytime soon."
Looking for a comprehensive guide to investing? Check out the FH Complete Guide to Investing, Stocks Masterclass and REITs Masterclass for Singapore investors.
2022 Stock Watch: Support the site as a Patron and get stock market updates. Like our Facebook Page and join our Telegram Channel for weekly updates!
Join Financial Horse's Investing Community!