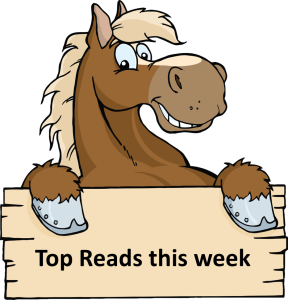 Rounding up top investing articles from around the web, including articles shared on Twitter.
---
Inflation may remain stubbornly high and the geopolitical landscape may be more fragmented, but Singapore will try to secure sustained economic growth and embed itself deeper into global supply chains and markets, including new ones.
Meanwhile, the Monetary Authority of Singapore (MAS) said it will seek to secure sustained non-inflationary economic growth and maintain Singapore's position as a leading international financial centre in Asia.
In the months ahead, persistent global inflation and a weak global demand outlook will weigh on Singapore's growth, said Minister for Trade and Industry Gan Kim Yong. The priority is to drive economic growth and jobs, he added.
He said there is a need to remain open and stay connected to global opportunities to cope after emerging from the Covid-19 pandemic.
Other countries may adopt more protectionist measures, but Singapore will expand and diversify its trading activities and markets, capture more re-exports and transhipments, and embed itself deeper in global supply chains, said Mr Gan.
---
The Lentor Hills estate is shaping up as a private residential enclave, with two more 99-year leasehold land parcels released by the Urban Redevelopment Authority (URA) on Wednesday.
However, developers' interest in the estate has been on the decline and market experts are expecting cautious bidding amid an uncertain economic outlook.
---
---
ppliance repair services, job hunting, making medical appointments, requesting medical escorts, house cleaning and learning how to better use smartphones are just some of the reasons why seniors have been calling up Aces Care HelpLife.
The helpline – 6797 6797 – is for seniors and is manned by senior volunteers.
---
Just nine Singaporeans – or about 0.4 per cent of the 2,000 to 3,000 who have chronic rare diseases here – have received help from the Rare Disease Fund (RDF) since it was started in 2019.
Most patients with rare diseases are able to get financial help from schemes such as MediSave and MediShield Life and subsidies, said Minister for Health Ong Ye Kung. Patients who struggle to pay their bills can also apply for MediFund through the public health institutions.
---
Starting in 2023, Muslims here who wish to increase their chances of being offered a spot to perform the haj pilgrimage will be able to tap a new automated balloting scheme.
Developed by the Islamic Religious Council of Singapore (Muis), the limited balloting scheme will be integrated into the MyHajSG platform, which allows applicants to register for the haj.
---
---
n February, a bus operator that had served North Spring Primary School in Sengkang for more than 10 years informed the school that it was calling it quits.
What nudged K W Bus Service to throw in the towel was the loss of two of its 15 drivers – one was leaving for another industry, while the other, who was in his 70s, was retiring. The company is serving notice while the school looks for a new service provider.
K W's owner, Mr Ho Jun Xian, 34, said his business has been operating constantly at the limits when it comes to manpower, and it has no resources to cover two fewer drivers.
Bus operators have found it increasingly difficult to recruit drivers in the past two years as the economy recovers post-Covid-19. Many are operating with no buffer.
Companies that provide school bus services have to compete for drivers who may be drawn to jobs that pay better, like ferrying tourists, or have more flexible hours, like doing last-mile delivery services.
---
 Angry that his luxury car had been clamped, a man rages at a security officer in a condominium in Sin Ming Road.
"Do you know how many units I have here?" the man yells at the security officer in a video of the incident, even after it was explained to him that his vehicle had been parked illegally.
---
A poll published earlier this month by the French business channel BFM TV showed that if there were a vote today between Macron and the National Rally's Le Pen, the sitting president would lose.
The proposed legislation pushes the retirement age up from 62 to 64, and for Macron, and his government, it's a necessity in order to balance the public finances.
On top of potentially more support for parties from the political extremes, experts have mentioned how Macron's lack of a clear successor will also impact future elections.
---
Raspberry Pi has received fresh investment from Sony's semiconductor unit, in a deal that will let users and developers make visual sensory applications using its AI chips.
The firm raised the cash at the same $500 million valuation it was worth in a 2021 funding round, CEO and co-founder Eben Upton told CNBC.
It comes at a time of elevated hype around artificial intelligence, boosted by the buzz surrounding ChatGPT.
---
Banks are facing higher costs and losses on some assets, putting them in a "more precarious situation" and potentially leading to a pull-back in lending, IMF Chief Economist Pierre-Olivier Gourinchas told CNBC.
Significant further tightening of lending is a risk to its 2.8% global growth forecast, he said, taking it to 2.5% or even 1% in a severe downside scenario.
However central banks and financial authorities have shown they have the tools to address pockets of instability, he added, and should remain focused on bringing down inflation.
---
Apple is set to open its first physical stores in India next week, highlighting the importance of the country to the U.S. tech firm's future in iPhone sales and manufacturing.
The Cupertino giant will open a store in Mumbai on Apr. 18 and in the Indian capital Delhi on Apr. 20.
Apple CEO Tim Cook may travel to India to open the stores, Bloomberg reported, citing people familiar with the matter – in a move that underscores his bullishness towards the world's fifth-largest economy.
---
A Chinese woman became the first person to die from the H3N8 subtype of avian influenza, which is rare in humans, the World Health Organisation said.
The flu strain does not appear to spread among people.
Looking for a comprehensive guide to investing? Check out the FH Complete Guide to Investing, Stocks Masterclass and REITs Masterclass for Singapore investors.
2023 Stock Watch: Support the site as a Patron and get stock market updates. Like our Facebook Page and join our Telegram Channel for weekly updates!
Join Financial Horse's Investing Community!