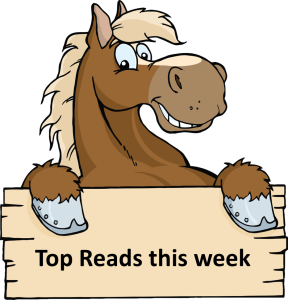 Rounding up top investing articles from around the web, including articles shared in our Facebook Group and Reddit Community: r/SingaporeInvestments.
---
Singapore Airlines became the first carrier to tap the market for dollars in 2022, raising funds at a discount to peers thanks to its government backing. The flag carrier sold US$600 million (S$808 million) of seven-year bonds to yield 3.493 per cent. That's nearly a percentage point lower than the average yield at issuance for global airline notes sold in 2021, according to Bloomberg-compiled data.  
Hard-hit like many of its peers due to the pandemic, the airline has sought to cover expenses by raising $22.4 billion via a rights offering and by issuing debt. Temasek Holdings is SIA's largest shareholder. 
---
As it resumed trading following a four-day halt, Genting said in a filing to the Hong Kong exchange there's "no guarantee that the Group will be able to meet its financial obligations … as and when they fall due."
It came as its German shipbuilding subsidiary MV Werften filed for insolvency, which sparked a warning by Genting that there could be potential cross-defaults on financing arrangements worth $2.8 billion — as a result of the insolvency.
The cruise operator, controlled by Malaysian tycoon Lim Kok Thay, has been hit hard by the pandemic, as travel hit a standstill due to global Covid cases rising.
---
Singapore's core inflation rose to 1.6 per cent year-on-year in November, up from the 1.5 per cent recorded in October. This is due to global energy prices remaining elevated and bottlenecks in global transportation, as well as supply-demand mismatches in various commodities and goods markets which are likely to persist for a while, she said.
With Singapore importing more than 90 per cent of its food, Ms Low said the Government has been diversifying food import sources to reduce vulnerability to large price fluctuations globally and ensure that food supply prices remain competitive.
---
The possibility of a prolonged economic stagnation setting in is the biggest worry over the next two years for Singapore businesses, a survey by the World Economic Forum (WEF) found. Their other top five concerns: Infectious diseases, asset bubble bursts in large economies, failure of cyber-security measures and climate action failure.
Among Singapore's top trading partners, businesses in China ranked extreme weather events, asset bubble bursts, infectious diseases, collapse or lack of social security systems, and geopolitisation of strategic resources as the top five concerns.
In the United States, the biggest worries were asset bubble bursts, climate action failure, extreme weather events, debt crises, and employment and livelihood crises.
---
UOB has agreed to acquire Citigroup's consumer banking franchise in Indonesia, Malaysia, Thailand and Vietnam for about $4.915 billion. The franchise across the four markets comprises the US bank's unsecured and secured lending portfolios, wealth management and retail deposit businesses.
UOB will pay cash for the acquisition equal to the business' net asset value (NAV) as at deal completion plus a premium of $915 million – fully funded by the bank's excess capital. UOB will also bring on board Citibank's 5,000 employees in the four countries, including senior leadership, after the deal closes.
---
Over the same 10-year period, the proportion of PSC scholarships awarded to students from other junior colleges — as well as those from the Integrated Programme or Specialised Schools — had gone up from a five-year average of 32 per cent between 2012 and 2016 to 37 per cent in the last five years.
In terms of PSC scholarship recipients' housing background, Mr Chan said that the proportion residing in public housing ranges between 39 and 54 per cent over the last 10 years.
---
Josephine Teo, Singapore's minister for communications and information, said the country's government is "closely studying" the characteristics and risks of technologies like blockchain, decentralized finance, NFTs, and the metaverse.
---
A class action lawsuit accuses Kim Kardashian and Floyd Mayweather of artificially inflating the price of the cryptocurrency EthereumMax.
The celebrities made "false or misleading statements" about the little-known token in social media posts, the lawsuit claims.
EthereumMax has lost around 97% of its value since early June, leading some investors to label it as a "pump and dump" scheme.
---
"The metaverse winners are really the technology companies," DBS Bank's Chief Investment Officer Hou Wey Fook told CNBC's "Squawk Box Asia" on Monday. Semiconductor firms would be a clear beneficiary as the metaverse will need a lot of computing power, he said. However, the benefits to chipmakers will be "uneven," Morningstar said in a report last week.
"Since many of the tasks that take place in a 'metaverse' involve real-time processing of immense amount of data, this will require the chips involved to use advanced process nodes that are only available at TSMC, Samsung and Intel," it said.
---
Real estate in virtual worlds — sometimes called the metaverse — is going for millions of dollars in some cases.
The most expensive spots are near where lots of users congregate — for instance, someone recently paid $450,000 to be Snoop Dogg's neighbor in a virtual world called the Sandbox.
But even proponents are warning would-be investors that this is risky business.
---
Singapore's resale condominium market has ended another year on a strong note, with prices jumping 10.3 per cent and total resale volumes surging 81.8 per cent year on year to 20,079 units resold, flash figures from SRX Property and 99.co showed on Tuesday (Jan 11). The rise in resale prices outpaced the 1.4 per cent increase recorded in 2020, and 1.8 per cent growth recorded in 2019.
Condo resale prices in all regions saw gains. The outside of central region (OCR) saw the largest increase at 11 per cent, followed by the core central region (CCR) which rose 10.3 per cent and the rest of central region (RCR) – up 9.2 per cent.
---
As Chinese local authorities impose more travel restrictions and a few lockdowns to contain the omicron Covid variant, analysts are turning cautious on China's economy.
The greatest impact of the zero-Covid policy has been on hotels and restaurants, according to analysis from Dan Wang, Shanghai-based chief economist at Hang Seng China.
China's "zero-Covid policy can one hand ensure the retail activity, industrial activity can carry on, but if the world is successful in the way of 'living with [the] virus,' China may risk the growth divergence between the two," said Gary Ng, Asia-Pacific economist at Natixis.
---
Covid's omicron variant is currently tearing through the U.S. and the rest of the world at a record-breaking pace — but Bill Gates sees hope on the horizon. Once Covid eventually becomes endemic, Gates added, "we may have to take yearly shots for Covid for some time" — much like annual flu shots.
---
National shuttler Loh Kean Yew's cash rewards for winning the Badminton World Federation World Championships are now close to $500,000 as he received his single biggest incentive yet.
The Karim Family Foundation, which is set up by the family of Indonesian tycoon Bachtiar Karim and his wife Dewi Sukwanto, has given the Singaporean $200,000 to reward him for his exploits at the World Championships, and to urge him to continue pursuing his dream of winning an Olympic medal. The foundation had contacted SPH Media Trust's Chinese Media Group to get in touch with the Singapore Badminton Association (SBA) in order to make the contribution last week.
Looking for a comprehensive guide to investing? Check out the FH Complete Guide to Investing, Stocks Masterclass and REITs Masterclass for Singapore investors.
2022 Stock Watch: Support the site as a Patron and get stock market updates. Like our Facebook Page and join our Telegram Channel for weekly updates!
Join Financial Horse's Investing Community!