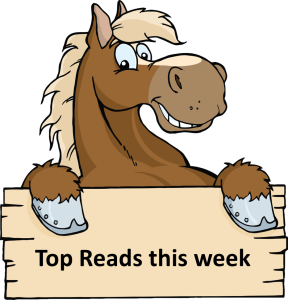 Rounding up top investing articles from around the web, including articles shared on Twitter.
---
Six Build-To-Order (BTO) projects comprising about 5,000 homes will be built in the upcoming Mount Pleasant housing estate, with the first one to be launched in 2025.
Heritage elements from the Old Police Academy and pre-war black-and-white bungalows, along with its surrounding greenery, will be sensitively woven into the design of the new 33ha housing estate, said the Housing Board (HDB) on Thursday.
---
The leader of Thailand's Move Forward Party Pita Limjaroenrat failed on Thursday to reach the needed majority to become Thailand's next prime minister.
He was thwarted in a high-stakes parliamentary vote that included a host of no-shows and nearly 200 abstentions.
The leader of election winners Move Forward was unopposed in the contest but struggled to muster the required support of more than half of the 749-member bicameral Parliament, despite the backing of his eight-party alliance.
---
Some private banks will start charging their clients fees if their assets under management fall below the financial threshold to hold an account.
The Straits Times understands that UBS, the world's largest wealth manager, will impose a US$5,000 (S$6,700) relationship fee on private banking clients with less than US$2 million in invested assets.
Apple users are advised to install the latest security updates for their devices to patch a vulnerability that allows hackers to execute malicious commands.
The vulnerability affects a slew of products in the Apple ecosystem, including the iPhone, iPad and Mac range of computers and laptops.
---
Facebook and Instagram users in Singapore can now pay to have the coveted blue check on their accounts if they can provide government ID for verification and meet several criteria.
The verification badge was previously available only to public figures. Now, those who subscribe to Meta Verified, a paid service that Meta first launched in Australia and New Zealand in February, can also apply for the blue tick if they are at least 18 years old, and have met minimum activity requirements.
Announcing on Facebook on Thursday, Meta's Asia-Pacific vice-president Dan Neary said Meta Verified is now available in more than 30 Asia-Pacific markets, including Singapore.
Users can buy a monthly subscription for $15 on the Web, or $18 on iOS and Android. Those who wish to use Meta Verified on both Facebook and Instagram must subscribe on each app separately.
Meta Verified came after rival social media firm Twitter in 2022 launched a similar service, which became a flop when it was exploited by many impersonators. In Twitter's case, there was no requirement for the submission of government ID for verification.
---
The Indonesian resort haven of Bali will impose a 150,000 rupiah (S$13.30) tax on tourists entering the "Island of Gods" from 2024 to preserve its culture, officials said on Wednesday.
---
Temasek's 5 per cent loss in total shareholder return (TSR) for its last financial year was due to the same challenging market conditions that other funds face. The firm also has a conservative valuation methodology.
This was noted by its executive director and chief executive, Mr Dilhan Pillay Sandrasegara, in an exclusive interview with The Straits Times following the release of the state investor's annual review on Tuesday.
High inflation, geopolitical risks and slowing economic growth depressed financial markets globally, resulting in a fall in the value of Temasek's investment portfolio and a negative one-year return for shareholders. Including write-downs and unrealised losses in a certain category of investments, Temasek posted a $7.3 billion net loss for the 2023 financial year that ended on March 31, its first time in the red since a $6.7 billion loss in 2016 and a reversal from an $11 billion net profit a year ago.
---
Chinese regulators on Thursday said it finalized first-of-its-kind rules governing generative artificial intelligence as it looks to ramp up oversight of the rapidly-growing technology.
The powerful Cyberspace Administration of China (CAC) said it worked with several other regulators to come up with the new regulation that will come into effect on Aug. 15.
Generative AI is a fast-growing area of technology in which artificial intelligence services are able to generate content such as text or images.
---
Elon Musk, CEO of Tesla and SpaceX, and owner of Twitter, on Wednesday announced the debut of a new AI company, xAI, with the goal to "understand the true nature of the universe."
According to the company's website, Musk and his team will share more information in a live Twitter Spaces chat on Friday.
---
India's largest private lender HDFC Bank on Thursday said it has signed up over 100,000 customers and 170,000 merchants in pilot programs using the central bank digital currency, or CBDC.
The lender also linked the CBDC, termed e-rupee, and United Payments Interface, or UPI, for merchants and customers, which would enable payments through both CBDC and UPI using a single Quick Response code, HDFC Bank said in a statement.
The Reserve Bank of India has devised the e-rupee as a digital alternative to physical cash, using blockchain distributed-ledger technology.
Looking for a comprehensive guide to investing? Check out the FH Complete Guide to Investing, Stocks Masterclass and REITs Masterclass for Singapore investors.
2023 Stock Watch: Support the site as a Patron and get stock market updates. Like our Facebook Page and join our Telegram Channel for weekly updates!
Join Financial Horse's Investing Community!