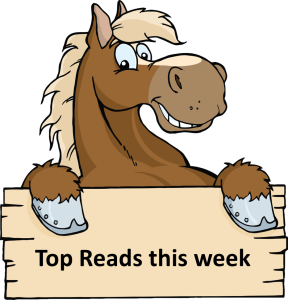 Rounding up top investing articles from around the web, including articles shared in our Facebook Group and Reddit Community: r/SingaporeInvestments.
---
The Singapore economy grew slower than expected in the second quarter this year, indicating weakening global and domestic demand for goods and services amid surging inflation.
Meanwhile, the Monetary Authority of Singapore (MAS) further tightened its policy stance, making room for a stronger Singapore dollar to douse the impact of rising global prices.
Analysts said disappointing growth data and MAS' surprise move show policy emphasis may have shifted to fight surging inflation rather than boost growth.
That follows a bout of bad news for export-driven Singapore from the world's largest economy. A surprise jump in United States inflation has boosted bets on bigger and more growth-restricting interest rate hikes by the Federal Reserve.
---
Singapore's central bank tightened its monetary policy on Thursday, in an off-cycle move, saying the action would slow inflation as the city-state joins other economies scrambling to fight mounting price pressures.
The Singapore currency jumped broadly after the news and was last up almost 0.7% to S$1.3963 per dollar, with economists expecting further tightening in October.
The tightening was the Monetary Authority of Singapore's fourth in the past nine months and comes hot on the heels of Canada's surprise 100 basis point interest rate hike on Wednesday and just before an out-of-cycle 75 basis point hike in the Philippines on Thursday.
"Clearly, MAS is very concerned about inflation. It is just going to try to do all they can to put the brakes on inflation," said Chua Hak Bin, an economist at Maybank.
The U.S. Federal Reserve is also seen stepping up its monetary tightening campaign with a supersized 100 basis point rate hike this month after a grim inflation report showed inflation racing at four-decade highs.
---
IS THE 1:1 LEVEL IMPORTANT?
Yes. It's a psychological threshold for the market.
The first time the euro fell to parity with the dollar was in December 1999, not even a year after its inception. Just like now, analysts then pointed to a widening in the spread between German and US bond yields and stronger US growth.
It was a dent in the pride of Europeans, who saw the common currency as an important political project and a rival to the dominant dollar.
Today, the euro is considered one of world's key currencies for transactions and reserves, though hitting parity is still symbolic.
For the financial markets, currency traders expect turbulence around the 1:1 level given that billions of euros in options bets are linked to that big line in the sand. 
---
The maker of one out of every four gloves in the world said in September 2020 it expected "fresh highs" after profit surged 1,500%. By June 2021, as vaccines rolled out across the globe and more competitors entered the market, that guidance shifted to a gradual decline in selling prices. The company vowed six months later to press forward with an expansion, undeterred by its stock tumbling back to pre-Covid levels.
All the while, the value of Lim and his family's stake in Top Glove slipped: From US$6 billion at its peak in October 2020, to US$4.5 billion four months later, to US$1.6 billion in January.
Then last month came the final blow: a 99% plunge in Top Glove's profit, enough to put those expansion plans on hold. The results are "almost close to the bottom," Lim said. The value of the stake is down to US$1 billion now, according to the Bloomberg Billionaires Index.
---
Singapore's state-owned investor Temasek Holdings Pte Ltd said it's adopting a cautious outlook and sees more market declines after posting a 5.8% return for its latest fiscal year as gains in domestic stocks offset widespread declines in China.
The US$287 billion firm said it will slow its pace of investments and take a cautious stance given the likelihood of a recession in developed markets. Temasek said the risk of a mild recession in the US into 2023 has risen due to tighter financial conditions and geopolitical uncertainty. China meanwhile faces "challenges" meeting its 2022 growth target of 5.5%.
"The global economy is in a fragile state," Temasek said in a statement Tuesday. "Rising inflation, surging commodity prices and severe supply chain bottlenecks have uncovered further fault lines in the global marketplace."
Temasek expects to see continued asset declines this year and possibly into 2023, with the bear market only turning around when the US Federal Reserve indicates it will stop tightening, said Chief Investment Officer Rohit Sipahimalani.
---
The first, a Code of Practice for Online Safety, will require social media services with significant reach or impact to have system-wide processes to mitigate exposure to harmful online content for Singapore-based users, including people below the age of 18.
The second, a Content Code for Social Media Services, will allow Infocomm Media Development Authority (IMDA) to direct any social media service to disable local access to content that is deemed harmful to Singapore's society, such as online material that incites racial or religious disharmony.
---
Charoen Pokphand Indonesia (CPI), which is a subsidiary of Thailand-based food conglomerate Charoen Pokphand, said that it has secured a contract with a Singapore importer to supply 1,000 tonnes of chicken meat until the end of the year.
"Hopefully (Indonesia's) poultry export to Singapore will be sustainable and continue to grow for years to come," said CPI's president commissoner Hadi Gunawan Tjoe at a ceremony to mark the occassion.
---
Volocopter, a German company developing urban air mobility technology, has launched a first-of-its-kind exhibition in Asia, and they promise to help you beat the traffic rush by taking you up in the air in their VoloCity craft.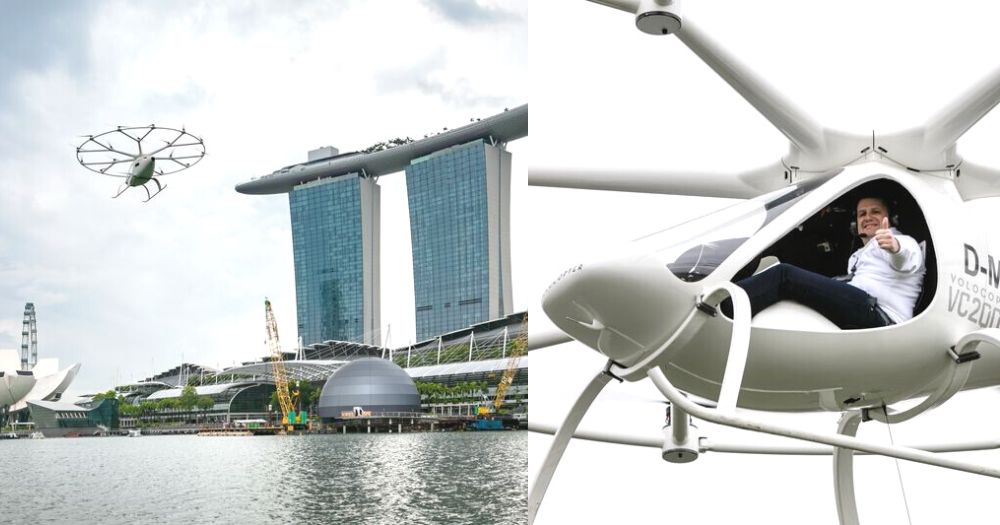 ---
A grand total of 52 restaurants were recognised for their culinary skill and masterful cooking techniques at the award's ceremony at MBS.
When it comes to the crème de la crème of dining, nothing has changed in this arena. It's the same as last year's list. The three fine-dining restaurants fronting Singapore's list of top restaurants remain as Les Amis, Odette, and Zén. Impressively, there are now two new Michelin-starred restaurants with two stars: Cloudstreet along Amoy Street and Indian-inspired Thevar. This brings the total number of two-star restaurants to seven, including Jaan by Kirk Westaway, Saint Pierre, Shisen Hanten, Shoukouwa, and Waku Ghin.
Looking for a comprehensive guide to investing? Check out the FH Complete Guide to Investing, Stocks Masterclass and REITs Masterclass for Singapore investors.
2022 Stock Watch: Support the site as a Patron and get stock market updates. Like our Facebook Page and join our Telegram Channel for weekly updates!
Join Financial Horse's Investing Community!