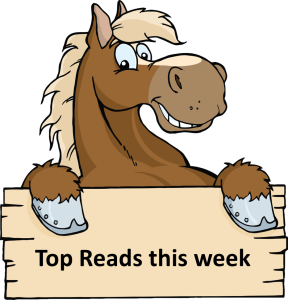 Rounding up top investing articles from around the web, including articles shared on Twitter.
---
Scam victims in Singapore lost a total of $660.7 million in 2022, up from $632 million in 2021.
For this year's mid-year scams statistics, more than half, or 55 per cent, of victims lost up to $2,000, revealed the police on Wednesday.
In fact, seven out of the top 10 most common scams saw a fall in the average amount lost per victim.
In the first half of 2023, the average amount lost to job scams was $13,851, down from $17,532 in the same period last year.
---
---
Su Haijin, one of the 10 accused in the billion-dollar money laundering case, is an extreme flight risk and could have passports issued by as many as five countries, said the prosecution on Wednesday.
During a court session, that lasted more than two hours, Deputy Public Prosecutor (DPP) Eric Hu said apart from Cypriot and Chinese passports, Su Haijin has Cambodian and Turkish passports which have not been recovered by the police.
---
The Early Childhood Development Agency (ECDA) had earlier said that the educator involved was issued a warning under the Early Childhood Development Centres Regulations, and has been barred from working in the pre-school sector.
The agency acknowledged on Sept 4 that there was a lapse in its handling of the case, and said it was reviewing its systems and processes.
---
The review will focus on three areas:
Improving the stability of the supply of taxis and ride-hailing services, such as during late-night hours when there are ride shortages 
Ensuring that services can be provided with minimal disruptions and downtime
Ensuring that services cater to the needs of commuter groups such as wheelchair users and families with young children
---
Apple on Tuesday unveiled a new iPhone 15 Pro with a titanium case and faster chip that enables better cameras and mobile gaming, moves designed to respond to a global smartphone slump.
The new line-up includes iPhone 15 starting at US$799 (S$1,087) and iPhone 15 Plus starting at US$899.
In Singapore, the prices of iPhone 15 and iPhone 15 Plus will start at S$1,299 and S$1,449 respectively.
Apple chose not to raise prices during a tough period globally for smartphone sales. For the Pro series, prices start at US$999 and the Pro Max at US$1,199, the same as last year for equal levels of storage, available starting Sept 22.
Both the Pro and other iPhone 15 models will have a brighter display and a 48-megapixel camera as well as 100 per cent recycled cobalt in their batteries.
---
The U.K. economy contracted 0.5% in July, below a forecast of 0.2%.
It is the latest sign of economic strain in the higher interest rate environment.
Though economists still expect the Bank of England to deliver one more hike in September.
---
Shoppers in the region are holding back on spending as inflation eats up their disposable income.
While the manufacturing sector has been in decline since around mid-2022. 
More information on what the European Central Bank thinks about inflation and the growth trajectory will be revealed in a new round of staff projections on Thursday.
---
Global demand for durians has soared 400% year-on-year, largely bolstered by a "craze" for the fruit in China, according to HSBC.
Over the past two years, China imported $6 billion worth of durians, which accounts for 91% of the global demand, the bank noted.
Thailand alone makes up 99% of total durian exports in ASEAN, the 10-nation Southeast Asian bloc.
---
BP Chief executive officer Bernard Looney has resigned after less than four years on the job, the London-based oil producer announced Tuesday.
Looney took over as CEO of BP in 2020 after previously leading BP's Upstream group, focused on exploration and production. The resignation of Looney is effective immediately. The company's Chief Financial Officer Murray Auchincloss will serve as interim CEO, BP said.
The change comes as Looney informed the company that he was not "fully transparent in his previous disclosures" about relationships with colleagues prior to becoming CEO, BP said.
Looking for a comprehensive guide to investing? Check out the FH Complete Guide to Investing, Stocks Masterclass and REITs Masterclass for Singapore investors.
2023 Stock Watch: Support the site as a Patron and get stock market updates. Like our Facebook Page and join our Telegram Channel for weekly updates!
Join Financial Horse's Investing Community!