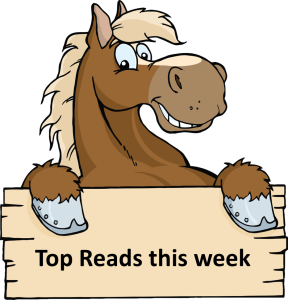 Rounding up top investing articles from around the web, including articles shared by fellow investors in the Financial Horse Facebook Group.
---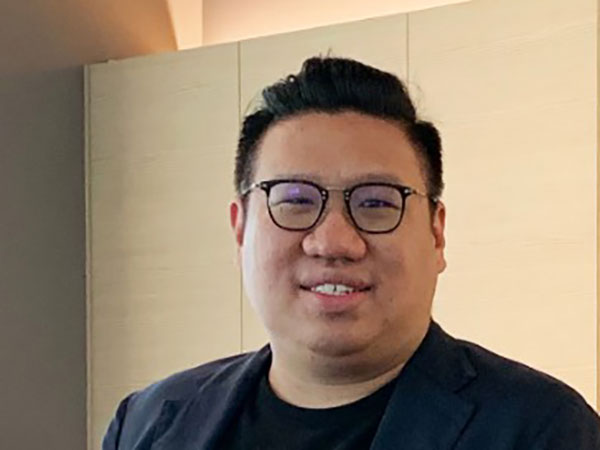 At 33, Ng Yu Zhi had all the trappings of a wildly successful trader: a Rolodex full of rich clients, a three-story villa in a posh Singapore neighborhood and a Pagani Huayra supercar reportedly worth more than $5 million.
Ng was charged last month with four counts of fraud for allegedly raising at least S$1 billion ($740 million) from investors for commodity trades that didn't exist. 
Much about Ng and his dealings remains shrouded in mystery. But open court proceedings, interviews with investors and charge sheets by Singapore prosecutors indicate the young financier was able to raise huge sums of money by touting average quarterly gains of 15% –- a track record that would have placed him in the same league as the world's top-performing hedge fund managers.
---
Econ Healthcare is the leading premium private nursing home operator in Singapore and Malaysia. According to Euromonitor, the Group is the largest private nursing home operator by revenue receipts in 2019 in Singapore and Malaysia, with a market share of 26.9% and 43.2% respectively.  
Econ Healthcare will be offering 50.00 million ordinary shares at S$0.28 which comprises of: 
1.8 million ordinary shares by way of public offer.
48.2 million ordinary shares by way of placement. 
The Public Offer opens at 7.00 a.m. on 10th April 2021 and closes at 12.00 noon on 15th April 2021. 
Econ Healthcare expects to commence trading on the Catalist of Singapore Exchange on a "ready" basis at 9.00 a.m. on 19th April 2021. 
---
While repeating its previous guidance that "that an accommodative policy stance remains appropriate," the Monetary Authority of Singapore statement dropped the phrase "for some time." It also said it expects economic growth to outpace its earlier expectations and noted a gradual pick-up in inflation.
The MAS, which manages the exchange rate of the local dollar as its main monetary tool, held the slope, width and center of its currency band unchanged Wednesday, as expected in a Bloomberg survey. The slope is currently 0%, a policy that implies the MAS isn't seeking currency appreciation, which it implemented at the outset of the pandemic last year.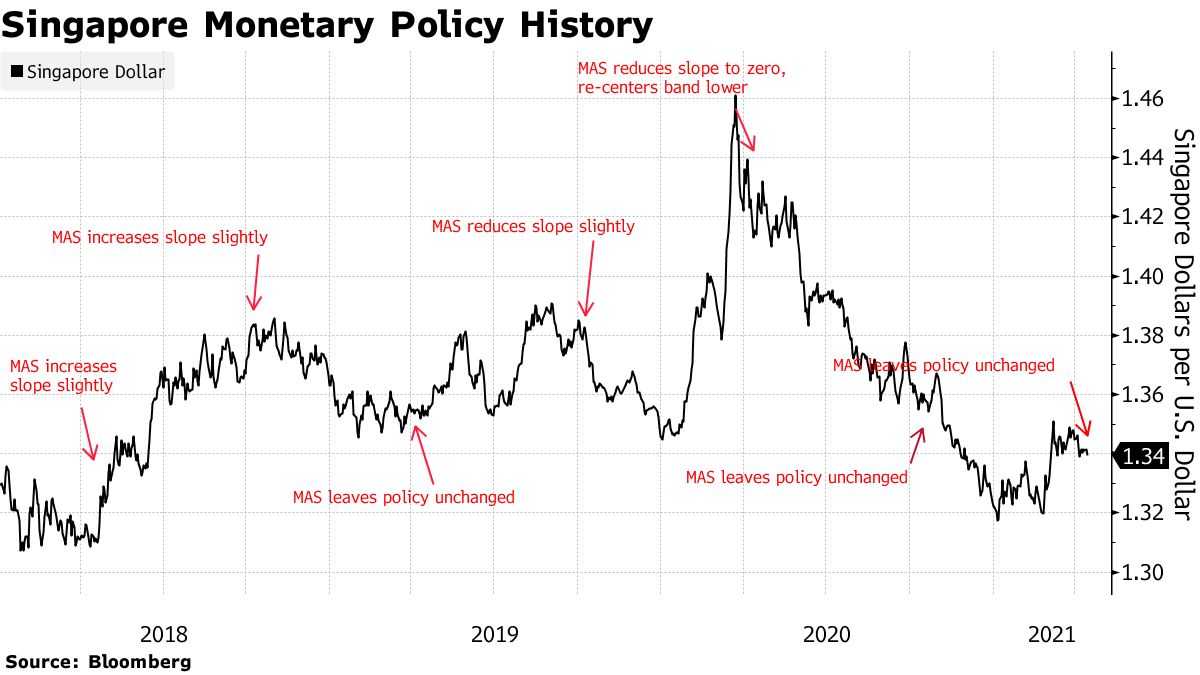 ---
---
"We are finalising the details of our revised agreement and hope to announce our plans soon," he said in a statement issued by Singapore's Ministry of Transport. This comes after Hong Kong chief executive Carrie Lam said on Tuesday that the territory plans to allow only residents who have been fully vaccinated against COVID-19 to travel to Singapore under the travel bubble, describing this requirement as the "basis for discussion" between the two cities. 
---
harmaceutical giant Sanofi Pasteur is investing €400 million (S$638 million) over five years to build a vaccine production centre in Singapore, giving a boost to the Republic's growing biomedical manufacturing cluster. Announcing its investment on Monday (April 12), the French multinational corporation said the project is expected to create up to 200 local jobs and enable the firm to quickly respond to future pandemic risks. The production centre will supply vaccines mainly to Asia and complement the firm's existing manufacturing capacities in Europe and North America.
---
---
Union Square Ventures first invested in Coinbase at 20 cents a share in 2013, enabling the firm to amass a stake that's now worth $4.6 billion.
Fred Wilson of Union Square said at the time of the deal that the firm had been "thinking about and looking to make an investment in the Bitcoin ecosystem for several years."
Andreessen Horowitz and Union Square are the two largest outside investors in Coinbase.
---
Xpeng Motors launched the P5 on Wednesday, a sedan with new self-driving features.
The P5 is equipped with so-called Lidar to aid Xpeng's driverless system called XPILOT.
Xpeng is hoping to close to gap with Tesla as well as race ahead of other rivals such as Nio and Li Auto.
---
Zhao Zheng, 36, was the unit's deputy lead at the time of the offences and an authorised recipient of confidential information on COVID-19. The police arrested her in April last year during the "circuit breaker" period for allegedly leaking the daily COVID-19 case numbers before they were officially released.
---
The Singapore Precision Engineering and Technology Association (Speta), which serves the traditionally male-dominated industry, will now be led by a woman for the first time since its founding in 1982. Ms Elise Hong, the co-founder and chief executive of JCS-Echigo, which makes and supplies precision cleaning machines and services for the hard-disk drive industry, was elected the new chairman at the association's annual general meeting last week. Before this, she had been deputy chairman.
---
A Singaporean woman who owns online grocer Qiksmart was fined $1,000 yesterday for illegally repacking food on unlicensed premises. Premises must be licensed by the SFA if repacking food is carried out.
---
More than 1,500 workers living in the same dormitory as a vaccinated migrant worker who was infected with COVID-19 have tested negative for the virus, said Minister for Transport Ong Ye Kung on Wednesday (Apr 14).
According to MOH, the worker had completed the full COVID-19 vaccination regimen. He received his first dose of a COVID-19 vaccine on Jan 25 and the second on Feb 17. 
---
Bernie Madoff masterminded the biggest investment fraud in U.S. history, ripping off tens of thousands of people of as much as $65 billion.
Madoff was serving a 150-year prison sentence for his scheme, which investigators said defrauded as many as 37,000 people in 136 countries over four decades.
Victims included the famous — director Steven Spielberg, actor Kevin Bacon,  former New York Mets owner Fred Wilpon and Nobel Peace Prize winner Elie Weisel — and ordinary investors. 
---
In landmark announcements, it slapped a record $2.8 billion fine on Alibaba Group Holding Ltd. for abusing its market dominance, then ordered an overhaul of Ant Group Co. On Tuesday, regulators summoned 34 of the country's largest companies from Tencent Holdings Ltd. to TikTok owner ByteDance Ltd., warning them "the red line of laws cannot be touched."
Gone are the days when giants like Alibaba, Ant or Tencent could steamroll incumbents in adjacent businesses with their superior financial might and data hoards.
Tech companies are likely to move far more cautiously on acquisitions, over-compensate on getting signoffs from Beijing, and levy lower fees on the domestic internet traffic they dominate. Ant in particular will have to find ways to un-tether China's largest payments service from its fast-growth consumer lending business and shrink its signature Yu'ebao money market fund — once the world's largest.
---
Kagome, Japan's biggest maker of ketchup and vegetable juice, said on Wednesday (April 14) that it had stopped procurement of tomato paste from China's Xinjiang region, where Western governments have raised concerns about forced labour. The move comes as Western and Japanese companies face boycotts and a public backlash in China over comments expressing concern about the alleged abuses of Muslim Uighurs in Xinjiang.
China has denied all accusations of abuses and has stressed repeatedly that its policies in Xinjiang are necessary to counter violent extremism.
---
In only a year, the market value of office towers in Manhattan, home to the country's two largest central business districts, has plummeted 25 percent, according to city projections released on Wednesday, contributing to an estimated $1 billion drop-off in property tax revenue.
JPMorgan Chase, Ford Motor, Salesforce, Target and more are giving up expensive office space, and others are considering doing so. Jamie Dimon, chief executive of JPMorgan Chase, the largest private-sector employer in New York City, wrote in a letter to shareholders this week that remote work would "significantly reduce our need for real estate." For every 100 employees, he said, his bank "may need seats for only 60 on average."
---
Sir Richard Branson sold more than $150 million worth of the company's stock over the past three days, a securities filing on Wednesday revealed.
Branson, the founder of Virgin Galactic, took the company public through a SPAC merger with Chamath Palihapitiya's firm in 2019.
Branson's sale comes a month after Palihapitiya sold his remaining personal stake in the company.
---
The famed French restaurant, which took the top spot at the World's 50 Best Restaurant awards in 2019, is setting up a pop-up from May 14 to Aug 11 at Straits Clan.
Reservations can be made from 9am on Thursday (Apr 15) for club members, and from midday next Tuesday (Apr 20) for non-members who register their interest in advance. A six-course lunch is priced at S$388++, while a nine-course dinner is priced at S$488++.
---
Maldives is to offer visitors vaccinations on arrival as part of three-pronged initiative aimed at reviving the country's hard hit tourism sector, said its tourism minister Abdulla Mausoom.
The tourism minister would not be pushed on a timeline for the visitor vaccination rollout, noting the local population would receive their first and second doses first.
To date, around 53% of the country's population has received their first dose. That includes 90% of its front-line tourism workers.
---
Looking for a comprehensive guide to investing? Check out the FH Complete Guide to Investing and FH REITs Masterclass for Singapore investors.
2021 Stock Watch: Support the site as a Patron and get stock market updates. Like our Facebook Page and join our Telegram Channel for weekly updates!