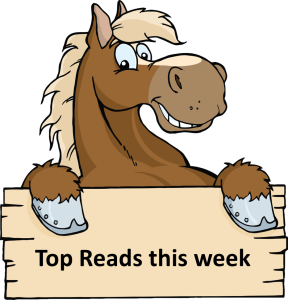 Rounding up top investing articles from around the web, including articles shared in our Reddit Community: r/SingaporeInvestments.
---
Singapore's state investment company Temasek said the net value of its portfolio grew to 381 billion Singapore dollars (around $283 billion) in the financial year ended March 31.
The portfolio expansion came as Temasek's one-year shareholder return jumped to 24.53%, the company said.
Mukul Chawla, Temasek's joint head for telecommunications, media and technology, said the company is "very optimistic" about China despite the changing regulatory environment.
---
Police said in a statement late Wednesday they were investigating three nightspots for breaching virus measures by allegedly providing "hostessing services". Under current virus restrictions, the bars were only supposed to be operating in a limited fashion, providing food and drinks.
---
Monetary Authority of Singapore managing director Ravi Menon said some steps that could be taken include raising the qualifying salaries of foreign workers here, as well as stemming discriminatory hiring practices.
For Singapore to be truly innovative, it should turn education and healthcare into major exportable services, digitalise its economy end-to-end, and take the lead in Asia on the green economy.
---
Gold prices climbed to a one-month peak on Thursday after US Federal Reserve Chair Jeremy Powell soothed investor fears by reassuring that he was in no rush to tighten policy, lifting the metal's appeal as an inflation hedge.
Mr Powell stuck to the view on Wednesday that the current price increases are transitory and the Fed expects to continue its bond-buying until there is "substantial further progress" on jobs, with interest rates pinned near zero likely until at least 2023. His comments came on the heels of a robust US producer prices data.
---
In the past year, Chinese regulators have introduced new rules in areas from anti-monopoly for internet companies to data security, targeting large tech firms.
Tencent announced plans to use facial recognition to figure out if minors are playing games during prohibited hours.
Meanwhile, TikTok-owner ByteDance and short video app Kuaishou announced plans to scrap weekend work amid renewed criticism of the so-called 996 work culture.
---
Taiwan's TSMC posted record quarterly sales and forecast revenue for the current quarter will jump by at least a fifth, boosted by a pandemic-led surge in global demand for semiconductors that power smartphones, laptops and cars.
On Thursday, TSMC said on an analyst call that the auto chip shortage will gradually reduce for its customers from this quarter but expects overall semiconductor capacity tightness to extend possibly into next year.
---
In a press statement released on Thursday, Sias said that the proposed rights issue came as a surprise to Sembmarine's shareholders since the group's CEO, Wong Weng Sun, had earlier expressed optimism in his H2 FY2020 results briefing in February earlier this year. Then, he said that the S$2.1 billion rights issuance in September 2020 had strengthened the company's liquidity position and balance sheet.
On June 24 this year, Sembmarine announced that it was planning an additional fully committed, renounceable of up to 18.83 billion new shares on the basis of three new shares for every two existing shares held, at S$0.08 per share.
---
New private home sales in Singapore declined for a third consecutive month in June, with analysts attributing the drop to a lack of project launches and stricter COVID-19 measures in the first half of the month during Phase 2 (Heightened Alert).
According to data released by the Urban Redevelopment Authority (URA) on Thursday (Jul 15), a total of 872 private residential units were sold in June excluding executive condominiums (ECs).
---
Singapore will invest S$50 million over the next five years to build its data privacy and identity verification capabilities, building on growing demand for digital trust technologies. 
---
Responding to queries from the Singapore Exchange Regulation about unusual price movements in its shares on Wednesday, wealth management platform iFast Corporation cited earlier announcements about a successful tender bid for a Hong Kong project and a consortium application for a digital bank licence in Malaysia.
---
Parkway Life Real Estate Investment Trust (Reit) and IHH Healthcare Berhad are extending their collaboration for another 20 years, with Parkway Life Reit also injecting up to S$150 million in renewal capital expenditure, and receiving the right of first refusal (ROFR) for Mount Elizabeth Novena Hospital.
---
OCBC is not seeing any cause for concern on the repayment of loans among small and medium-sized enterprises (SMEs) in Singapore even as Covid-19 relief measures get extended further, but it is "definitely watching" neighbouring countries Malaysia and Indonesia.
---
British fintech firm Revolut said Thursday it had raised $800 million in a new funding round led by SoftBank and Tiger Global.
The round values Revolut at $33 billion, a sixfold increase on the $5.5 billion the company was worth last year.
Fintech start-ups have been on a funding spree lately, raising a record $33.7 billion in the second quarter of 2021.
---
The country's gross domestic product increased 7.9% in the second quarter from a year ago, the National Bureau of Statistics said Thursday. That fell short of Reuters' estimate of 8.1% growth.
Retail sales rose 12.1% in June from a year ago, more than the expected 11% level forecast by Reuters.
Industrial production grew by 8.3%, greater than the 7.8% Reuters estimate.
---
"The idea of getting married seems less romantic and more like a protective action for our assets."
---
Cryptocurrency exchange Binance and its local unit are among 10 business entities and individuals ordered to hand over records to the liquidators of failed cryptocurrency trader Torque.
The High Court order granted last week recognises Torque's liquidation by British Virgin Islands (BVI) courts and empowers liquidators here to gather evidence from eight cryptocurrency entities, Torque's Singaporean founder, Mr Bernard Ong, and his employee, Mr Wu Zhongyi.
---
Looking for a comprehensive guide to investing? Check out the FH Complete Guide to Investing and FH REITs Masterclass for Singapore investors.
2021 Stock Watch: Support the site as a Patron and get stock market updates. Like our Facebook Page and join our Telegram Channel for weekly updates!