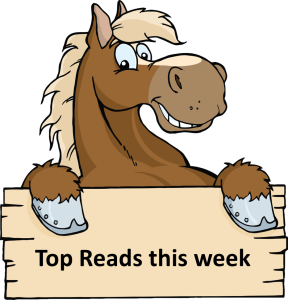 Rounding up top investing articles from around the web, including articles shared in our Facebook Group and Reddit Community: r/SingaporeInvestments.
---
The United States Air Force (USAF) launched a US$439,000 (S$587,000) missile to take down a flying object that might prove to be something quite unremarkable: a US$12 (S$16) hobby balloon.
A hobby group in the US, the Northern Illinois Balloon Brigade, was reported by The Guardian as saying that one of its pico balloons had gone "missing in action" over Alaska on Feb 11, when a USAF F-22 fighter jet coincidentally shot down an object flying in the vicinity of Canada's Yukon territory.
---
Budget 2023 tried to address many of these issues head-on.
To tackle the higher cost of living, Singaporeans will get higher cash payouts under the Assurance Package and GST Voucher scheme. Other vouchers are also in place to help qualifying households.
To help lower-wage workers, the Government will top up $2.4 billion to the Progressive Wage Credit Scheme, co-fund wage hikes, extend credits to support the hiring of senior workers, and encourage employing former offenders and people with disabilities.
It will increase support for young families through payouts, while making it easier for first-timers to get Build-To-Order flats through an extra ballot. First-timers dipping into the resale flat market will get increased grants.
There will be more help for lower-income and senior citizens through top-ups to the ComCare Endowment Fund, ElderCare Fund and MediFund.
But those buying higher-end cars or more expensive homes will have to pay more duties and taxes.
---
Technology giant Google laid off about 190 employees in Singapore on Thursday night, accounting for about 6 per cent of its workforce of around 3,000 here, according to former employees.
The retrenchments affected those working on several tech products, including Google Pay, Google Cloud, Google Analytics, as well as several corporate divisions, including finance, legal, and trust and safety, they said.
According to Google, the Singapore cuts were part of a wider exercise of 12,000 retrenchments worldwide, announced by chief executive Sundar Pichai in January, but the company declined to share the number affected in Singapore.
---
United States Secretary of State Antony Blinken on Saturday warned top Chinese diplomat Wang Yi of consequences should China provide material support to Russia's invasion of Ukraine, saying in an interview after the two met that Washington was concerned Beijing was considering supplying weapons to Moscow.
The top diplomats of the two superpowers met at an undisclosed location on the sidelines of a global security conference in Munich, just hours after Mr Wang scolded Washington as "hysterical" in a running dispute over the US downing of a suspected Chinese spy balloon.
---
Chinese dealmaker Bao Fan, founder of investment bank China Renaissance Holdings, has gone missing in the latest disappearance of a top business executive, unnerving investors and sending the bank's stock down as much as 50 per cent on Friday.
The mainland China-based boutique bank said in an exchange filing late on Thursday that the company had been unable to contact Mr Bao.
China Renaissance's board was not aware of any information that indicated Mr Bao's "unavailability is or might be related to the business and/or operations" of the group, which, it said, was continuing normally.
The dealmaker's disappearance is the latest in a series of cases of high-profile Chinese executives going missing with little explanation amid a sweeping anti-corruption campaign spearheaded by President Xi Jinping, though the reasons for Mr Bao's disappearance are unclear.
In 2015 alone, at least five executives became unreachable without prior notice to their companies, including Fosun Group chairman Guo Guangchang, who Fosun later said was assisting with investigations regarding a personal matter.
China's ruling Communist Party in 2021 turned its sights on the country's vast financial sector, kicking off a new round of a years-long campaign to uncover corruption and illegal dealings.
---
---
Taiwanese actress Charlene An had returned from holidays in Bangkok with her friends and decided to share her unsettling experience as a tourist. An, who has nearly 380,000 followers on Instagram and Facebook, put out a series of social media posts on police extortion, which quickly turned into a corruption scandal involving Thailand's police force.
National Police chief Pol Gen Damrongsak Kittiprapas apologised to An and her friends.
"Our country welcomes a large number of tourists. Therefore, the immigration, tourist and local police officers must take the best care of them," he said on Jan 31 at the National Police headquarters in Bangkok.
"About the incident that happened, for whatever faults that have occurred, I – as the chief of the unit – have to apologise to the people who have been affected in this case."
Looking for a comprehensive guide to investing? Check out the FH Complete Guide to Investing, Stocks Masterclass and REITs Masterclass for Singapore investors.
2023 Stock Watch: Support the site as a Patron and get stock market updates. Like our Facebook Page and join our Telegram Channel for weekly updates!
Join Financial Horse's Investing Community!