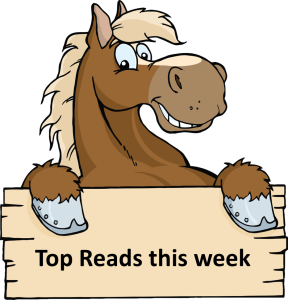 Rounding up top investing articles from around the web, including articles shared on Twitter.
---
---
The absence of major new private residential launches for a second straight month sent new home sales sinking to a near one-year low of 203 units in October.
This is the lowest since December 2022 when only 170 units were sold, according to data from the Urban Redevelopment Authority (URA) released on Wednesday.
But November's new home sales will likely rebound with the successful launches of two suburban condominiums – J'den in Jurong East and Hillock Green in Lentor Central – this past weekend.
---
The five-time Paralympic champion, who has Charcot-Marie-Tooth disease or hereditary motor and sensory neuropathy, a progressive nerve condition, also shattered four world records at the 2022 Australian Short Course Championships.
---
"It's a complicated world we live in," said PM Lee in a short speech punctuated by applause and laughter from the 500-strong crowd.
"We need friends. America is one of our very old friends. We have a lot of business with them, we trade with them. Singaporeans travel here to work and to study. Americans come to Singapore in quite large numbers also. 
"Through these interactions, we get to know one another. And, hopefully, we get to like one another and be able to cooperate with one another," he said.
---
All adult Singaporeans will receive between $200 and $800 in December through the Government's Assurance Package (AP) to help with the rising cost of living.
This will apply to Singaporeans aged 21 and above in 2024, regardless of the number of properties they own.
Within this group of about 2.9 million Singaporeans, about 2.5 million will receive an additional payment of up to $200, said the Ministry of Finance on Wednesday. This additional sum applies to Singaporeans whose assessable income for year of assessment 2022 is up to $100,000.
---
Microsoft isn't focused on China as a domestic market but does do business with Chinese companies operating outside the country, CEO Satya Nadella said.
The Chinese government reportedly pushed agencies and state-backed companies to move away from the Windows operating system last year.
"We are mostly focused on the global market ex-China," Nadella told CNBC's Jon Fortt during Microsoft's Ignite conference in Seattle.
---
Microsoft is introducing its first chip for artificial intelligence, along with an Arm-based chip for general-purpose computing jobs.
Both will come to Microsoft's Azure cloud, Microsoft said at its Ignite conference in Seattle.
The Graviton Arm chip that cloud leader Amazon Web Services introduced five years ago has gained broad adoption.
---
Alphabet CEO Sundar Pichai on Tuesday confirmed that Google pays Apple 36% of Safari search revenue, under the terms of a default search agreement that is core to the Justice Department's antitrust claims.
An expert witness testifying on Google's behalf in Washington, D.C., antitrust proceedings revealed the 36% figure in open court on Monday, apparently by accident.
Pichai confirmed the detail was accurate on Tuesday, while testifying in a separate lawsuit filed against Google by Epic Games.
---
The spike comes a day after Ark Invest CEO Cathie Wood applauded its performance this year on CNBC.
"Solana is doing a really good job," she told CNBC's "Squawk Box" on Tuesday.
"Ether was faster and cheaper than bitcoin [back] in the day – that's how we got ether. Solana is even faster and [more] cost-effective than ether," Wood said.
---
U.S. oil major Exxon Mobil is planning to invest up to $15 bln in a petrochemical project and carbon capture and storage (CCS) facilities in Indonesia, the country's President, Joko Widodo, said, according to a palace statement on Thursday.
The planned CCS facilities would be the biggest in Southeast Asia. Jokowi, as the president is known, met with Exxon Chairman Darren Woods during his trip to San Francisco.
Looking for a comprehensive guide to investing? Check out the FH Complete Guide to Investing, Stocks Masterclass and REITs Masterclass for Singapore investors.
2023 Stock Watch: Support the site as a Patron and get stock market updates. Like our Facebook Page and join our Telegram Channel for weekly updates!
Join Financial Horse's Investing Community!