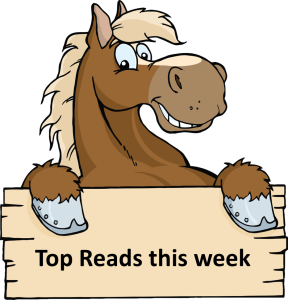 Rounding up top investing articles from around the web, including articles shared on Twitter.
---
Economists say that while consumption may be starting to retreat for some, overall spending momentum is still going strong.
They believe a key factor is that people have jobs and are confident that they will be able to pay off their mortgages and credit card bills.
Official data showed that Singapore's unemployment rate in the first quarter of 2023 remained low at 1.8 per cent, even though labour demand in the country is starting to cool as retrenchments rose for the third consecutive quarter.
"Despite all this talk of a possible recession, the bottom line for people here is that they're fully employed. They believe they should and can travel," CIMB economist Song Seng Wun told The Straits Times.
He said labour market conditions have not weakened significantly.
Mr Song expects card spending to rise these two months as people plan or go on holidays and snap up concert tickets.
---
---
Belarus welcomed the head of the Wagner mercenary group Yevgeny Prigozhin into exile on Tuesday following an aborted rebellion, as Nato warned it was ready to defend against "Moscow or Minsk". 
A plane linked to Prigozhin was shown on a flight tracking service taking off from the southern Russian city of Rostov early on Tuesday and landing in Belarus.
"I see Prigozhin is already flying in on this plane," state news agency Belta quoted Belarusian President Alexander Lukashenko as saying. "Yes, indeed, he is in Belarus today."
As the fallout unfolded from Prigozhin's brief mutiny – widely seen as the biggest threat to Kremlin authority in decades – Russia's President Vladimir Putin sought to shore up his authority by thanking regular troops for averting a civil war.
---
Singapore Airlines (SIA) chief executive Goh Choon Phong's remuneration rose 86 per cent to $6.7 million for the financial year ended March 31, 2023.
Mr Goh's compensation in the previous corresponding year was $3.6 million, according to the company's annual report released on Wednesday. 
His remuneration may not be quite up there with United States airlines CEOs, but he is ahead of most others.
Strong demand and a continued recovery in the global aviation industry pushed SIA's net profit to a record $2.16 billion, versus a net loss of $962 million in the previous financial year.
---
---
Yeo was the managing director of Jacobson Fareast Marketing Services, which was in the business of wholesale textiles and furniture.
In October 2018, Mohamed Riyaz – a friend from Mauritius – told Yeo about a business deal in which both of them could get 3 per cent in commissions. Yeo and his business were at that time indebted to various banks and he was not drawing a regular income from Jacobson Fareast.
Edo Kurniawan, vice-president at Wirecard Asia, subsequently contacted Yeo. Kurniawan arranged for James Aga Wardhana, who worked at Wirecard Asia and reported to him, to transfer $41,200 from Wirecard Asia to Jacobson Fareast's DBS Bank account.
---
Google is having "productive conversations" with EU regulators about bringing in regulations for artificial intelligence, the company's head of cloud Thomas Kurian told CNBC. 
"We welcome regulation," Kurian said, addressing several proposals from global regulators aimed at reining in unfettered development of the technology.
Lawmakers recently approved the EU AI Act, which would require developers to submit their generative AI models for review before commercial release.
---
India is on a high growth trajectory as more businesses continue to diversify their supply chains, but investing in the country comes with challenges, the CEO of Goldman Sachs said.
Still, economists at the investment bank expect India's economy to grow by 6% to 7% over the next three years. 
---
The PGA Tour and Saudi-backed LIV Golf plan to merge their commercial operations and bring the sport's top players back under one new entity.
Since its launch in 2022, LIV has been mired in controversy and criticism. The PIF is not, in fact, publicly held, as its name might suggest. It is a sovereign wealth fund controlled by the Saudi Crown Prince Mohammed bin Salman and has been accused of "sportswashing," effectively using LIV Golf and other sports investments to improve the image of the oil-rich nation and distract from the kingdom's history of human rights violations.
---
In its midyear outlook, the British banking giant's asset manager said recession warnings are "flashing red" for many economies, while fiscal and monetary policies are "out of sync" with stock and bond markets.
Along with China, HSBC believes India is the "main macro growth story in 2023" as the economy has recovered strongly from the Covid pandemic on the back of resurgent consumer spending and services.
Looking for a comprehensive guide to investing? Check out the FH Complete Guide to Investing, Stocks Masterclass and REITs Masterclass for Singapore investors.
2023 Stock Watch: Support the site as a Patron and get stock market updates. Like our Facebook Page and join our Telegram Channel for weekly updates!
Join Financial Horse's Investing Community!