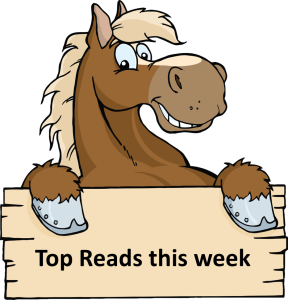 Rounding up top investing articles from around the web, including articles shared on Twitter.
---
Developers' sales more than quintupled to a near two-year high of 1,412 private residential units in July, turbocharged by four non-landed project launches that month.
But some analysts warn that the lacklustre performance of five other new launches so far in August, amid a souring macroeconomic environment, higher interest rates and property curbs, could foreshadow slower sales in the coming months.
The rebound in July's new private home sales from just 278 units in June was fuelled by four launches – Grand Dunman, Lentor Hills Residences, Pinetree Hill in Ulu Pandan and The Myst in Upper Bukit Timah – which collectively accounted for about 82 per cent of sales.
---
Entertainment company Lucasfilm is winding down operations in Singapore after almost two decades here due to economic factors affecting the industry, said parent company Disney.
"Over the next several months, Industrial Light & Magic (ILM) will be consolidating its global footprint and winding down its Singapore studio due to economic factors affecting the industry," said Disney, in response to media queries on Tuesday.
The entertainment conglomerate had announced in February that it would eliminate 7,000 jobs in its global workforce as part of an effort to save US$5.5 billion (S$7.4 billion) in costs and make its money-losing streaming business profitable.
---
North Korea concluded that army Private Travis King wants refuge there or in another country because of "inhuman maltreatment and racial discrimination within the US Army", state media said on Wednesday, Pyongyang's first public acknowledgement of Pte King crossing from South Korea on July 18.
The 23-year-old dashed into the North while on a civilian tour of the Joint Security Area on the heavily fortified border between the two Koreas.
---
---
A 55-year-old man was arrested on Aug 12 for misusing his boarding pass to enter the transit area of Changi Airport, said the police on Tuesday.
The man had allegedly purchased an air ticket to obtain a boarding pass and entered the transit area to send off his girlfriend, who was departing Singapore, according to investigations. 
As he had no intention of leaving the country, the man was arrested for violating the Infrastructure Protection Act 2017, which prohibits the misuse of boarding passes to enter protected places in the airport.
---
Shares of Vietnamese electric vehicle maker VinFast began trading on the Nasdaq on Tuesday.
A SPAC deal with Black Spade valued VinFast at approximately $23 billion
VinFast, the automobile arm of Vietnamese conglomerate Vingroup, has so far imported about 2,100 of its EVs to the U.S. from Vietnam, and brought nearly 800 more to Canada.
---
Singapore's financial regulator on Tuesday said it had finalized rules for a type of digital currency called stablecoin.
Reserves that back stabelcoins must be held in low-risk and highly-liquid assets. They must equal or exceed the value of the stablecoin in circulation at all times, the rules say.
The stablecoin market is valued at around $125 billion, with two tokens — Tether's USDT and Circle's USDC — dominating roughly 90% of the market cap value.
---
Several of former President Donald Trump's allies, including Rudy Giuliani, who are now facing criminal charges for helping him try to overturn the results of the 2020 election were never paid by the Trump political operation for work they did in late 2020.
The failure to pay Giuliani and his team came up last week in a private interview between special counsel Jack Smith's team and Bernard Kerik, a Giuliani associate, according to an attorney for Kerik.
Trump and his allies raised $250 million off false claims that were peddled nationwide by people including Giuliani and Kerik, the House select committee investigating the Jan. 6 Capitol riot said.
That money is now helping Trump pay a small army of lawyers defending him against criminal charges.
---
The biggest conflicts divorced couples encounter are: 
Career choices 
Parenting differences 
Division of household labor 
Relationships with family 
Relationships with friends 
Finances 
Health choices 
Looking for a comprehensive guide to investing? Check out the FH Complete Guide to Investing, Stocks Masterclass and REITs Masterclass for Singapore investors.
2023 Stock Watch: Support the site as a Patron and get stock market updates. Like our Facebook Page and join our Telegram Channel for weekly updates!
Join Financial Horse's Investing Community!