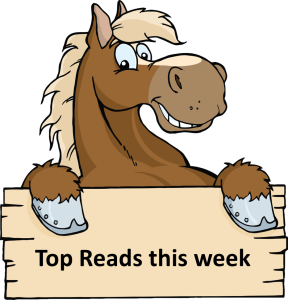 Rounding up top investing articles from around the web, including articles shared in our Reddit Community: r/SingaporeInvestments.
---
Investors dumped shares of NanoFilm Technologies on Monday (Aug 16), unnerved by the resignation of the company's chief operating officer (COO), which was announced after the market closed last Friday.
The nanotechnology company last Friday reported a 2.3 per cent drop in net profit after tax for the first half of the year, missing analyst expectations.
Mr Tan's resignation comes less than two months after chief executive Lee Liang Huang stepped down on June 22 due to health reasons.
---
Real estate developers in Singapore moved 1,589 private homes in July this year, an 82.2 per cent surge from the 872 units sold in the previous month.
By region, the lion's share of the sales volume last month came from the suburbs or Outside Central Region (OCR), where 1,012 units or nearly two-thirds of the total volume were sold, according to the URA data.
---
The scammers used nine Singapore-registered firms that submitted 8,386 fraudulent course fee grant applications and a corresponding 8,391 claims to SSG between May and October 2017.
"The syndicate's scheme resulted in SSG disbursing approximately $39.9 million of training grants in total to the corporate bank accounts of eight entities," said the police in a statement on Monday.
---
The draft amendment to the Population and Family Planning Law also removes restrictions and penalties related to new births, while proposing supportive measures aimed at reducing the cost of raising children and encouraging births.
---
Tencent Holdings Ltd, which gets about a third of its revenue from games, dropped 3.5 per cent in Hong Kong. NetEase Inc and Bilibili Inc, which each earned at least 45 per cent of revenue from mobile games last year, slid 3.9 per cent and 7.7 per cent respectively. The Hang Seng Tech Index dropped 2.6 per cent to the lowest in almost three weeks.
China should tighten regulations of online games to ensure they don't misrepresent history, state media reported, after a government-controlled agency criticised the industry earlier this month. Beijing's clampdown on the Chinese technology sector has pushed the Hang Seng Tech Index down more than 40 per cent from its February peak.
---
China's upcoming Family Education Facilitation Law, which covers compulsory parenting classes for those with troubled kids, will include a ban on for-profit home tutoring, as Beijing widens its crackdown on the off-campus tutoring industry. He said establishments that provide family education services will be categorised as "non-profit family education service organisations". 
Efforts to get the Family Education Facilitation Law passed and promulgated comes amid China's crackdown on the K-12 – referring to kindergarten to 12th grade – off-campus tutoring market in the government's bid to alleviate the cost of education for families and exert its control through the public education system.
---
A year from now, Singapore will adjust MediShield Life – the compulsory national health insurance scheme – to modify claim limits for outpatient cancer drug treatments.
Instead of being allowed to claim up to $3,000 a year for all such treatments and related services, claim limits for these drugs will range from between $200 and $9,600 a month.
---
I do not believe that he understands the fundamentals that are creating explosive growth and investment opportunities in the innovation space," Wood tweeted on Tuesday morning.
On Monday, regulatory filings spotted by CNBC Pro showed Burry bet against Woods' ARK Innovation ETF using options.
Burry's Scion Asset Management bought 2,355 put contracts against the red-hot tech ETF during the second quarter and held them through the end of the period.
---
Federal vehicle safety regulators have launched a formal investigation into Tesla's Autopilot system following a series of fatal crashes that have left at least 17 people injured and 1 dead.
---
Airbnb explicitly outlined its concerns in a letter to shareholders that accompanied its latest results. "In the near term, we anticipate that the impact of Covid-19 and the introduction and spread of new variants of the virus, including the Delta variant, will continue to affect overall travel behavior, including how often and when guests book and cancel," the company said. As a result, it continued, future bookings "will continue to be more volatile and non-linear."
---
HSBC Insurance (Asia Pacific) Holdings has entered into an agreement to acquire 100 per cent of the issued share capital of AXA Insurance Pte Ltd (AXA Singapore) for US$575 million.
In a statement, HSBC said the proposed acquisition is a key plank in its ambition to become a leading wealth manager in Asia, by expanding its insurance and wealth franchise in Singapore. It said Singapore is a strategically important scale market for HSBC and a major hub for its Asean wealth business.
---
Singapore has been the top investor in Indonesia since 2014, with its investments spread across various sectors, including manufacturing, energy and logistics.
This trend has continued this year with a further US$4.7 billion pumped into 5,226 projects in Indonesia by Singapore investors in the first half of this year, accounting for 30 per cent of the total foreign direct investment in the country so far this year.
---
As hospitals in Japan focus on treating Covid-19 patients, more elderly people are going to nursing homes instead, like those operated by Tokyo-listed Amvis. Its shares have more than doubled since August last year, making its founder and CEO, Keiichi Shibahara, a billionaire. The largest shareholder of Amvis with a 77% stake, Shibahara, 56, now has a net worth at $1 billion. 
---
Funds aimed at sub-genres of ESG, such as BlackRock's (BLK) iShares Global Clean Energy ETF (ICLN) or the Invesco Solar ETF (TAN), just haven't done very well this year after soaring in 2020. Both ETFs are down some 20% for the year, while the S&P 500 (SPX) by contrast has gained nearly the same percentage.
Shareholder activism surrounding ESG issues is also becoming more common. "Companies are starting to realize that they have a fairly sizable amount of ESG-minded investors in their investor base," said Hale, the Sustainalytics sustainability research director. And that's "doing some good in terms of shifting corporate behavior toward operating with sustainability in mind."
---
UNITED Nations Secretary-General Antonio Guterres on Monday called on the world to work together to "suppress the global terrorist threat in Afghanistan" after the Taleban took control of the war-torn country.
---
Looking for a comprehensive guide to investing? Check out the FH Complete Guide to Investing and FH REITs Masterclass for Singapore investors.
2021 Stock Watch: Support the site as a Patron and get stock market updates. Like our Facebook Page and join our Telegram Channel for weekly updates!