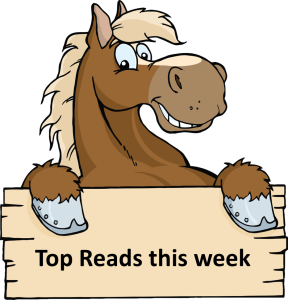 Rounding up top investing articles from around the web, including articles shared in our Facebook Group and Reddit Community: r/SingaporeInvestments.
---
China's gold production climbed in 2022, following production ramp-ups in some key regions, while consumption in the world's largest gold consumer registered a decline.
The country's gold output rose 13.09 per cent year-on-year to 372.048 tonnes last year, the China Gold Association said on Thursday.
---
New Zealand Prime Minister Jacinda Ardern on Thursday made a shock announcement that she had "no more in the tank" to continue leading the country and would step down no later than early February and not seek re-election.
Ms Ardern, holding back tears, said that it had been a tough five and a half years as prime minister and that she was only human and needed to step aside.
"This summer, I had hoped to find a way to prepare for not just another year, but another term – because that is what this year requires. I have not been able to do that," Ms Ardern, 42, told a news conference in Napier where her Labour Party is holding a caucus meeting.
"I know there will be much discussion in the aftermath of this decision as to what the so called 'real' reason was… The only interesting angle you will find is that after going on six years of some big challenges, that I am human," she continued. "Politicians are human. We give all that we can, for as long as we can, and then it's time. And for me, it's time."
Ms Ardern said the job had taken a toll on her.
"I have given my absolute all to being Prime Minister but it has also taken a lot out of me," she said. "You cannot and should not do the job unless you have a full tank, plus a bit in reserve for those unplanned and unexpected challenges that inevitably come along."
---
French workers would have to work longer before receiving a pension under the new rules – with the nominal retirement age rising from 62 to 64. In a country with an aging population and growing life expectancy where everyone receives a state pension, Macron's government says the reform is the only way to keep the system solvent.
Unions argue the pension overhaul threatens hard-fought rights, and propose a tax on the wealthy or more payroll contributions from employers to finance the pension system. Polls suggest most French people oppose the reform.
---
Alleged nickel trading scammer Ng Yu Zhi's $4 million bail was raised to $6 million on Thursday, and he now faces the prospect of being jailed for more than 20 years if convicted after his criminal case was transferred to the High Court.
The bail amount is a record according to some lawyers and underscores Ng's role in one of Singapore's biggest investment frauds.
---
A vice-president of the consultancy which caused a part of Kranji woodland to be cleared without approval was fined $26,000 on Thursday.
Jimmy Liu, 63, was part of a quartet of officers from JTC and CPG Consultants working on the development of the Kranji Agri-Food Innovation Park (AFIP), which was meant to be a hub for high-tech farming and research and development activities.
---
Ban, a mother of one who celebrated her 50th birthday with her family in Morocco last May, is the quintessential Asian beauty, with long, black tresses and an impossibly sculpted body.
"I exercise every day. I dance, play tennis and do Pilates and yoga. I work out so I can eat," she says, laughing. "I usually eat six meals a day when I go home to Singapore."
Ban's parents live in the Orchard Road area, and she returns to visit them every summer. A property tycoon, her father David Ban, 79, is the executive director of Kuala Lumpur-based developer Venus Assets that owns Four Seasons Place, an integrated development comprising a mix of private residences, hotel and retail space. He also launched Japanese eatery Genki Sushi in Singapore and Hong Kong.
---
A stronger China increases the chances of a stubbornly hawkish Fed, Raymond James' equity strategist Tavis McCourt said in his 2023 Outlook.
St. Louis Fed President James Bullard said a reopened China makes him "nervous that will lead to upward pressure on inflation."
---
Amazon's human resources boss and retail chief sent memos to staff Wednesday saying the company had begun job cuts.
The layoffs are expected to affect more than 18,000 people, which would be the largest round of cuts in company history.
---
Biden's IRA has raised an internal debate in Europe where there is only one consensus: The EU needs to come with its own plan to support the region's competitiveness.
The EU as a whole needs to decide whether it will rearrange existing European funds to support European industry.
Germany seems vehemently against the idea of raising new money.
"We don't need more public sector money," Christian Lindner, the German finance minister told CNBC.
Belgium Prime Minister Alexander de Croo said raising money from public markets "might be a good idea."
---
Government-backed stakes in two Alibaba subsidiaries primarily affect the company's video platform and web browser business.
The two subsidiaries both fall under Alibaba's entertainment and culture arm, which accounts for 4% of overall revenue.
Along with media, finance and energy are the two other industries that Beijing is inclined to control, said Liqian Ren, leader of quantitative investment at WisdomTree.
Looking for a comprehensive guide to investing? Check out the FH Complete Guide to Investing, Stocks Masterclass and REITs Masterclass for Singapore investors.
2023 Stock Watch: Support the site as a Patron and get stock market updates. Like our Facebook Page and join our Telegram Channel for weekly updates!
Join Financial Horse's Investing Community!