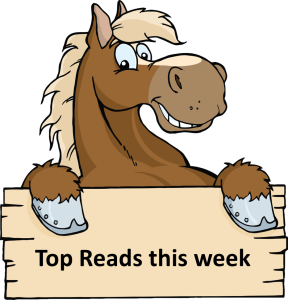 Rounding up top investing articles from around the web, including articles shared in our Facebook Group and Reddit Community: r/SingaporeInvestments.
---
A police report was lodged by a "concerned citizen" against Singapore-registered firm Terraform Labs and its South Korean co-founder Kwon Do Hyeong last week. The complainant claimed to know of more than 1,000 Singaporeans who have invested in UST and Luna, and that the police report was to "seek justice for all those who have lost money".
---
In a first, a Singaporean man has won a court injunction to stop any potential sale and ownership transfer of a non-fungible token (NFT) that was previously owned by him. According to court documents provided to The Straits Times, the High Court's injunction protects a unique Bored Ape Yacht Club (BAYC) NFT, which a Singaporean man is seeking to repossess from an online persona named "chefpierre".
Mr Janesh is seeking to repossess the NFT known as BAYC No. 2162, which he had used as a collateral for a loan from "chefpierre". He is claiming, among other things, that he is the rightful owner of the NFT and that "chefpierre" had taken it wrongfully from him.
---
Forrest Li, co-founder of tech giant Sea Ltd and one-time richest Singaporean, has been badly hit by the recent global stock market crash. According to a Bloomberg report on May 17, Sea Ltd's American depository receipts have dropped by more than 80 per cent from a peak in October 2021.
This was attributed to "disappointing earnings" and a withdrawal by Shopee from India's retail market, announced in March 2022. The e-commerce platform is owned by Sea Ltd. Bloomberg added that it is scheduled to report its first-quarter earnings, where it is expected to post a "record loss" of over S$740 million (S$1.03 billion).
---
oreign Affairs Minister Vivian Balakrishnan called on Malaysian Prime Minister Ismail Sabri on Wednesday (May 18), and they affirmed the two countries' mutual support for each other during the COVID-19 pandemic. Dr Balakrishnan and Mr Ismail Sabri also welcomed the full reopening of land and air borders between Singapore and Malaysia, said Singapore's Ministry of Foreign Affairs (MFA) in a statement.
---
Singapore Airlines (SIA) on Wednesday (May 18) posted a narrower annual loss of S$962 million, saying it was ready to ramp up operations further amid returning demand for international air travel as borders reopen in almost all key markets.
SIA's third consecutive net loss in the 12 months ending on Mar 31 was an improvement from the S$4.3 billion loss a year earlier that included impairment charges on 45 older aircraft.
---
resident Halimah Yacob and Prime Minister Lee Hsien Loong have congratulated the Philippines' President-elect Ferdinand Marcos Jr on his election victory, the Ministry of Foreign Affairs said on Wednesday (May 18). Mr Marcos Jr, 64, declared victory on May 11, two days after the presidential election against incumbent Vice President Maria Leonor "Leni" Robredo.
Partial and unofficial results showed that he won more than 31 million votes, compared to his rival with more than 14 million votes, according to data from the Commission on Elections' transparency server.
---
---
Singapore could see the biggest hit to its gross domestic product as large-scale lockdowns disrupt manufacturing and dampen consumer demand in China, the world's second-largest importer, Natixis said in a report on Wednesday. India, on the contrary, stands to benefit the most, it said. 
While Singapore does not have a direct large exposure to China, as a trade centre and especially as a key commodity hub in Asia, the city-state is indirectly vulnerable to Chinese demand given Beijing's role in commodity imports, Natixis economists including Alicia Garcia Herrero and Trinh Nguyen said.
Thailand's economy too is at risk because of its dependence on Chinese tourists, they wrote.
India, meanwhile, could enjoy a growth boost as the sudden weakening of Chinese demand is bound to depress global commodity prices and improves the nation's terms of trade.
---
A vessel that used to be operated by Genting Hong Kong-owned Dream Cruises will sail from Jun 15 under a new company called Resorts World Cruises.
The company was set up by Malaysian tycoon Lim Kok Thay, who is chairman and board executive of Genting Group. It was registered on Mar 9, less than two months after Genting Hong Kong filed to wind up the company after failing to secure funding to pay its debts.
Dream Cruises ran three ships – Genting Dream, Explorer Dream and World Dream. Resorts World Cruises has taken over Genting Dream and is currently in negotiations with banks and interested parties to acquire the other two ships.
World Dream, which operated cruises to nowhere from Singapore, stopped taking new bookings after its parent company ran into financial trouble. The ship ceased operations on Mar 2.
---
hen Hwa Chong Institution student Wee Sue Yin was four years old, instructors at her mental arithmetic enrichment class discovered she had an innate ability to understand numbers. By the age of six, she had been crowned world champion in mental arithmetic in the Mental Arithmetic Online International Competition in Taiwan. Now, she has been recognised by the Singapore Book of Records (SBOR) as the nation's fastest in mental multiplication.
Looking for a comprehensive guide to investing? Check out the FH Complete Guide to Investing, Stocks Masterclass and REITs Masterclass for Singapore investors.
2022 Stock Watch: Support the site as a Patron and get stock market updates. Like our Facebook Page and join our Telegram Channel for weekly updates!
Join Financial Horse's Investing Community!