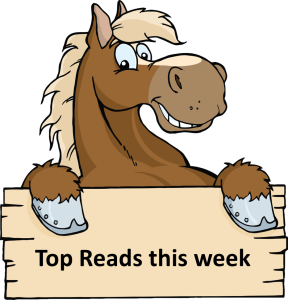 Rounding up top investing articles from around the web, including articles shared on Twitter.
---
Rice production for 2023 is set to log its largest shortfall in two decades, according to Fitch Solutions.
"At the global level, the most evident impact of the global rice deficit has been, and still is, decade-high rice prices," Fitch Solutions' commodities analyst Charles Hart told CNBC.
There's a strained supply of rice as a result of the ongoing war in Ukraine, as well as weather woes in rice-producing economies like China and Pakistan.
---
Tim Cook is spending time in India this week, including a meeting on Wednesday with Prime Minister Narendra Modi.
India could echo the role China has played in Apple's business for the last 15 years: A massive market with an expanding middle class to power sales growth, and potentially a home base for the production of millions of Apple devices.
However, Apple has had its eyes on an India expansion since at least 2016, when Cook previously met Modi, and it's still only a tiny percentage of its business.
---
China's strong economic growth between January and March 2023 belies an abiding caution among the Chinese, who are spending more carefully than they did before the pandemic amid worries about job security and career prospects, particularly among fresh graduates.
Retail spending in China grew 5.8 per cent between January and March compared with the same period in 2022, but trailed behind pre-Covid-19 consumption growth rates, economic data released on Tuesday showed.
More than 1,700 pairs of footwear estimated to be worth over $370,000 in street value were seized in operations which saw two men arrested for their suspected involvement in the sale of counterfeit goods.
The men, aged 24 and 26, were nabbed during raids on April 15 in Bishan Street 23 and Yishun Ring Road by officers from the Criminal Investigation Department. The police said investigations are ongoing.
---
The price of the most exclusive tickets for the 2023 Formula One Singapore Airlines Singapore Grand Prix has reached the five-figure range for the first time since 2008.
Three-day Paddock Club tickets for the Sept 15-17 race weekend are going at $11,016, an increase of over 10 per cent from $9,898 in 2022, and $9,500 in 2019. There were no races in 2020 and 2021 due to the Covid-19 pandemic.
Despite the high prices, which are the most expensive ever, organisers Singapore GP said these three-day tickets have been snapped up, with only limited single-day tickets remaining for Friday and Saturday.
---
Since the implementation of the Lift Upgrading Programme in 2001, the Housing Board has rolled out a number of initiatives to improve and rejuvenate HDB flats and estates.
The latest initiative is the Facade Enhancement Programme launched in March, which addresses building facade wear and tear due to ageing and intense weather conditions resulting from climate change.
More than 4,000 HDB blocks islandwide are expected to benefit from this new $338 million programme, which will run until March 2029.
Launched in 2007, the Home Improvement Programme (HIP) addresses common maintenance problems of ageing HDB flats.
The HIP has three components – essential improvements, optional improvements and Enhancement for Active Seniors (Ease).
---
Netflix delayed the broad rollout of its password-sharing crackdown, which was originally planned for the first quarter.
The streaming giant's earnings topped Wall Street's estimates, while revenue came in slightly below them.
---
The fast food giant announced this week that it would be making "small but tasty improvements" to the Big Mac, McDouble, cheeseburger, double cheeseburger and hamburger.
Though the ingredients for all the burgers will largely remain the same, McDonald's says that changes to the preparation of its sandwiches will improve the quality of the finished product.
McDonald's promises that its buns will be "softer" and more "pillowy" than its existing offerings. The grilling process is being modified to get a better sear on each burger patty, and the chain will make unspecified "tweaks" to its burger assembly process "to get hotter, meltier cheese."
---
Goldman Sachs CEO David Solomon said he isn't worried about Apple's new savings account overshadowing his bank's own Marcus savings accounts.
But Solomon said on Tuesday that he's watching closely for "cannibalization."
Goldman Sachs offers high-yield savings accounts through its Marcus brand, while also partnering with Apple in financial products.
---
Google is planning to launch its first foldable smartphone at upward of $1,700, making it the highest price-point product in Google's smartphone series, according to internal documents and images viewed by CNBC.
The company claims the Pixel Fold, which will compete with Samsung's phones, will have "the most durable hinge on a foldable" phone and will offer a phone trade-in option.
---
Brian Armstrong, CEO of Coinbase, told CNBC that the cryptocurrency exchange is "going to have to actually end up going to court" with the U.S. Securities and Exchange Commission.
Last month, the SEC issued Coinbase with a Wells notice, which is often one of the final steps before the regulator formally issues charges.
Armstrong also said Coinbase would consider options of investing more abroad, including relocating from the U.S. to elsewhere, if the regulatory situation does not improve.
---
"I was trying to get myself to overachieve my way out of the burnout I was experiencing, but of course, that didn't work." 
Sick of the "instant panic" she felt upon waking up, she gave herself permission one Monday last year to do the bare minimum for work. 
"Giving myself actual permission to just do the least amount of work possible that day was extremely liberating, because I'd been conditioned to believe that my worth is directly tied to my productivity and output," she told CNBC Make It.
Looking for a comprehensive guide to investing? Check out the FH Complete Guide to Investing, Stocks Masterclass and REITs Masterclass for Singapore investors.
2023 Stock Watch: Support the site as a Patron and get stock market updates. Like our Facebook Page and join our Telegram Channel for weekly updates!
Join Financial Horse's Investing Community!