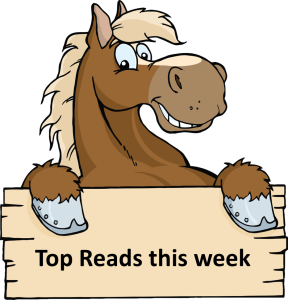 Rounding up top investing articles from around the web, including articles shared on Twitter.
---
Singapore has replaced Japan as the country with the world's most powerful passport, according to the latest ranking published by Henley Passport Index on Tuesday.
It allows visa-free entry to 192 out of 227 global destinations.
---
Transport giant ComfortDelGro Corp has landed a major train operating contract in Paris, making it the first Singapore company to clinch such a deal in Europe.
Through its subsidiary ComfortDelGro Transit, the group clinched the contract to operate the south sector of Paris' Line 15 for an initial term of six years, with an opportunity for an extension to nine years.
The line is a new automated system under the 200km Grand Paris Express greenfield metro programme in the Greater Paris region. It will commence service by end-2025, with an expected daily ridership of 390,000.
ComfortDelGro landed the deal as part of an international consortium with two French partners – state-owned transport operator RATP Dev and train manufacturer Alstom. RATP holds a 60 per cent stake in the consortium, while ComfortDelGro and Alstom each hold 20 per cent.
The contract comes less than two years after the Singapore head-quartered ComfortDelGro won its first contract to operate rail services overseas in Auckland, New Zealand.
---
News broke that day that he and Transport Minister S. Iswaran had been arrested by the Corrupt Practices Investigation Bureau (CPIB) last Tuesday over a case the anti-graft body had uncovered.
CPIB did not give details on the nature of the probe.
Hotel Properties Limited (HPL) said in a statement to the Singapore Exchange last Friday that no charges have been filed against Mr Ong, 77, who is the founder and managing director of the company.
HPL, which owns brands such as Four Seasons Hotels and Resorts, added that Mr Ong is cooperating with CPIB to provide information in relation to his interactions with Mr Iswaran.
The company also said Mr Ong was travelling from July 14 after he posted bail of $100,000 and would be surrendering his passport to CPIB when he returned to Singapore.
---
 Home-grown electric scooter company Scorpio Electric has contracted China's BYD group to assemble its first product, the X1, in Shenzhen.
Scorpio, part of public-listed sports car distributor EuroSports Global, said on Tuesday that it is in collaboration with Shenzhen BYD Electronics – a mobile phone and notebook subsidiary of BYD – to produce pre-production prototypes (PPR) of the X1.
"These PPR units will further undergo rigorous testing, certification, and homologation to ensure the highest standards of quality and performance are met," Scorpio said in a statement. Homologation is the process where it is approved for sale.
---
The past three weeks should have been an exceptionally hectic time for China's main diplomat Qin Gang, with multiple meetings to attend. But the Foreign Minister has curiously gone missing.
Speculation is mounting by the day about what has happened to the man who rode a rocket to the top of the Beijing bureaucracy, propelled by President Xi Jinping's trust in him.
---
North Korea launched two ballistic missiles eastward early on Wednesday, Japan's and South Korea's militaries said, just hours after a US ballistic missile submarine arrived in a South Korean port for the first time in four decades.
Both the missiles appeared to have fallen outside Japan's exclusive economic zone, the Japanese Defence Ministry said. 
South Korea's Joint Chiefs of Staff (JCS) called on the North to cease such launches. 
"We strongly condemn North Korea's successive ballistic missile launches as grave provocative acts that undermine the peace and stability of the Korean Peninsula as well as the international community, and are a clear violation of UN Security Council resolutions," the JCS said.
---
Microsoft shares rallied to an all-time high after the company announced pricing for its new AI subscription service.
Microsoft's Copilot subscription service adds AI to the company's popular Office products such as Word, Excel and Teams.
It will cost an additional $30 per month and could increase monthly prices for enterprise customers as much as 83%, bringing in additional revenue through recurring subscriptions.
---
A whopping 150 million jobs will shift to workers over the age of 55 by 2030, according to a new global study from Bain & Company.  
In the Group of Seven countries, Bain predicts, older and experienced workers will make up more than quarter of the workforce by 2031.
"That's a massive shift," Andrew Schwedel, partner at Bain & Company, told CNBC's "
Squawk Box Asia
" on Tuesday.
"Japan is already at the vanguard of this with almost 40% of the workforce over age 55. Europe and the U.S. are not far behind, [with] anywhere from 25 to 30%." 
But an aging workforce isn't unique to developed markets — China's elderly population (65 and older), for example, will double by 2050, according to the study. 
---
India became Apple's fifth largest iPhone market in the second quarter for the first time, overtaking France and Germany, according to Counterpoint Research.
India contributed close to 4% of all iPhone sales in the second quarter, growing 50% year-on-year.
The rapid growth in India comes as Apple ramps up its presence in the world's fifth-largest economy from both a retail and manufacturing perspective.
---
The news developed in May when an opposition politician questioned how Foreign Minister Vivian Balakrishnan and Law and Home Affairs Minister K. Shanmugam were able to afford the rents of two of Singapore's "good class" government-owned colonial-era bungalows along Ridout Road, in a posh housing area.
Those dealings involved the Singapore Land Authority, a government agency under the charge of Shanmugam in the Law Ministry.
Prime Minister Lee Hsien Loong eventually ordered a "review" overseen by a senior member of his Cabinet and conducted by Singapore's anti-graft agency, which eventually found no evidence of the allegations pertaining to a potential abuse of power and conflict of interests.
—
Just as the dust from the Ridout Road episode was beginning to settle, news emerged on July 12 that Lee had asked Transport Minister S. Iswaran to go on leave, saying he was involved in an anti-graft agency investigation.
Two days later, local media reported that the corruption bureau revealed that Iswaran was arrested on July 11 before being released on bail.
Iswaran and several unnamed individuals are currently assisting Singapore's Corrupt Practices Investigation Bureau with the investigations. Another name that surfaced was Singapore-based Malaysian property tycoon Ong Beng Seng, who has been asked to provide information on his interactions with Iswaran.
—
On Monday, Lee said he decided Tan Chuan Jin — the incumbent speaker of the Singapore's Parliament — "had to go." The decision came after he received information that Tan had not stopped an "inappropriate relationship" with fellow People's Action Party lawmaker Cheng Li Hui even after the prime minister advised them to stop in February.
Lee said Tan had offered his resignation in February, but he had intended for Tan to leave only after succession arrangements had been finalized.
The prime minister said he found out about the affair between Tan and Cheng sometime after the 2020 general election.
—
The opposition Workers' Party said in a statement that it is "currently looking" into a video circulating online that shows elected member of parliament Leon Perera in "an inappropriate exchange" with Nicole Seah, a party member who had previously contested the 2020 general elections.
Looking for a comprehensive guide to investing? Check out the FH Complete Guide to Investing, Stocks Masterclass and REITs Masterclass for Singapore investors.
2023 Stock Watch: Support the site as a Patron and get stock market updates. Like our Facebook Page and join our Telegram Channel for weekly updates!
Join Financial Horse's Investing Community!