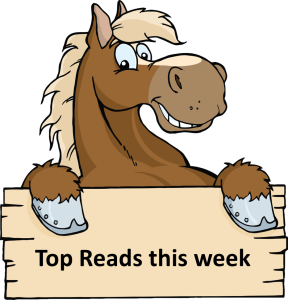 Rounding up top investing articles from around the web, including articles shared in our Facebook Group and Reddit Community: r/SingaporeInvestments.
---
Singapore and India have agreed to cooperate in several new areas, ranging from food and energy security, green technology to digital connectivity, Deputy Prime Minister Lawrence Wong said on Tuesday (Sep 20).
"We had very candid, very wide-ranging discussions across a wide range of areas, and we also agreed on several new areas of cooperation, including on food and energy security, on green technology, particularly green hydrogen, on digital connectivity and skills development," he said.
Mr Wong noted that Singapore and India have "complementary strengths" in several areas.
Citing financial technology (fintech) as an example, he described India as having "considerable potential" given its efforts in digitalisation and "explosive growth" in the start-up space
---
Fishmonger Mr Lee Yit Huat used to clear his daily fish stock ahead of closing time. But these days, with rising prices putting off some customers, he often still has about 10 per cent of his daily offerings left on the counter at 7pm, when his stall at Tekka Market winds down.
Spanish mackerel, known locally as batang, used to cost between S$15 and S$20 per kilogramme at Mr Lee's stall two months ago. Today, the price of this popular fish commonly used in soup and porridge has risen by S$5 to between S$20 and S$25.
As a result, Mr Lee is seeing a 5 per cent to 10 per cent decrease in customer numbers, as well as smaller portions purchased.
---
There has been no interference in Najib Razak's medical treatment and the former Malaysian prime minister has not received any special treatment while he has been hospitalised, Malaysia's Health Minister Khairy Jamaluddin said on Wednesday (Sep 21).
---
The global economy faces not one but four key uncertainties including a downturn next year, according to Singapore central bank chief Ravi Menon, in a signal that policy makers will be in firefighting mode for longer.
He listed severity of the downturn, inflation's trajectory in the medium term, impact of geopolitics on markets and climate risk on portfolios as the main risks to the global outlook. 
The key question is how deep and prolonged will the downturn be, Menon, managing director of the Monetary Authority of Singapore, said in a speech at the SuperReturn Asia conference of private equity and venture capital enthusiasts. That depends on how high and persistent inflation is, in which case central banks have no choice but to tighten more and for longer than markets are predicting, he added.
---
Singapore has recently announced the launch of a new Overseas Networks & Expertise (ONE) Pass which will come into effect on January 1, 2023.
The pass is targeted at high earners who are earning at least S$30,000 in fixed month salary, or high achievers with outstanding achievements in arts and culture, sports, and research and academia.
The pass, which will be for five years and renewable, offers greater flexibility such as the eligibility to concurrently start, operate, and work for multiple companies at any one time, the eligibility to bring in dependents, and the eligibility for spouses to work in Singapore.
One intention of the ONE Pass is to signal to the world that Singapore is open and top global talents are welcome but it is also a response to the increasing competition for the global war for talent by other nations.
---
With Shopee (Sea) shares plunging, and investors losing confidence in the tech unicorn that was once known as Southeast Asia's most valuable company, many are wondering – is there still hope?
Shopee (Sea) founder, Forrest Li, penned a 1,000 word memo to his employees on September 15.
As captain of the ship, he outlines his vision for the company's "sailors" for the next 12 – 18 months.
---
The Federal Reserve raised benchmark interest rates by another three-quarters of a percentage point and indicated it will keep hiking well above the current level.
The central bank has been looking to bring down inflation, which is running near its highest levels since the early 1980s.
Fed officials signaled the intention of continuing to hike until the funds level hits a "terminal rate," or end point, of 4.6% in 2023. That implies a quarter-point rate rise next year but no decreases.
---
FedEx missed earnings expectations and announced significant cost-cutting in its preliminary earnings report last week.
CEO Raj Subramaniam warned of a "worldwide recession," but analysts say FedEx's own shortcomings played a role, too.
Analysts say FedEx failed to adapt to changing market conditions.
---
Hong Kong is the most expensive office market in the world, but unpredictable virus guidelines and political uncertainty have plagued its economy, forcing landlords to cut office rents in core business districts in the period to June by 4 per cent from December. In contrast, the cost of rent in Singapore's central business area accelerated for a third quarter, continuing its upward momentum.
Singapore's rental costs still remain well below Hong Kong's, and even Beijing's, according to a report by real estate services firm JLL Singapore, but the gap is narrowing.
Looking for a comprehensive guide to investing? Check out the FH Complete Guide to Investing, Stocks Masterclass and REITs Masterclass for Singapore investors.
2022 Stock Watch: Support the site as a Patron and get stock market updates. Like our Facebook Page and join our Telegram Channel for weekly updates!
Join Financial Horse's Investing Community!