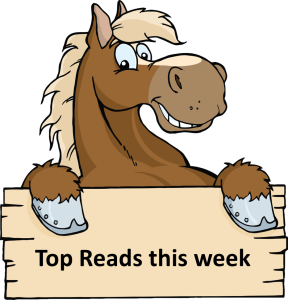 Rounding up top investing articles from around the web, including articles shared in our Facebook Group and Reddit Community: r/SingaporeInvestments.
---
A $1.5 billion support package to help lower-income families and vulnerable groups amid rising global inflation was announced by Deputy Prime Minister Lawrence Wong on Tuesday (June 21).
They will receive an additional goods and services tax (GST) Voucher – Cash Special Payment of up to $300 to be given out in August, which is on top of the regular GST Voucher – Cash of up to $400 that had earlier been announced.
This will benefit about 1.5 million lower-income to middle-income workers, as well as retirees without income.
The package will also provide a $100 utilities credit to every Singaporean household and extend more help to local companies, among other measures.
---
Most of the survey respondents said they would prioritise spending on household necessities such as groceries, utilities and dining out. Meanwhile, shopping, recreation and travel ranked among their lowest priorities.
Although Singapore's consumer price index (CPI) rose by 5.4 per cent year on year in April, more than half of the survey respondents felt their cost of living has shot up by more than 10 per cent.
DBS said the perception of higher expenses versus the average cost represented by the CPI basket could have been driven by the double-digit increases in utilities and transport costs in recent months.
---
The two per cent increase in the Goods and Services Tax (GST) will proceed as planned because of a rise in Singapore's spending needs, largely due to an ageing population and healthcare, Deputy Prime Minister Lawrence Wong said on Jun. 21, according to The Straits Times.
---
The U.S. Federal Reserve, European Central Bank, Swiss National Bank and the Bank of England all moved to varying degrees to rein in inflation last week.
"One thing is clear: if there is a sudden stop of Russian gas, the likelihood of a recession coming sooner is obviously far higher. There is no doubt," Sewing told CNBC's Annette Weisbach exclusively on Monday.
---
As the chief architect of Singapore's Housing Development Board, he was instrumental in establishing a housing model that has underpinned decades of astonishing economic growth. The 84-year-old Yale graduate personally oversaw the development of more than half a million public housing units.
Personally, I feel that our original policy — one, to monitor supply and demand, and two, to build relatively low-cost housing — is still valid. And on top of that, of course, to build highly self-sufficient new towns. All these things have respectively contributed to our economic growth. 
I would say, keep the housing price rising steadily and not in a crazy way. But how to make that transition — I think we need some economists' advice. Because now it has gone crazy. If you suddenly control it, I don't know what negative effect there could be. We need an economist to study it. But my wish is that we would go back to something more steady, so that our property prices remain more predictable.
---
"I am not asking Malaysia to claim the land that we had lost. I am trying to point out that we are so concerned over losing a table-size rock, Pulau Batu Puteh, but never about bigger parts of Malaysia when they were taken from us," he said in a statement on Thursday.
"Losing is no big deal. It was the mistake of the Johor government to deny that the rock belonged to Johor.
"Had that denial not been made, there would be no dispute now. We should be grateful that the world court awarded Pulau Ligitan and Sipadan to us," he added. "They are much more valuable than Pulau Batu Puteh — just a rock outcrop. We should be thankful that Indonesia has not disputed the award. Really, we are not grateful for our gains."
---
In 2017, Ho forged US driving licences on a Dark Web forum that styled itself as "#1 Fraud Community". In exchange, he was given access to a "VIP" section of the forum that contained people's names, addresses and credit card details.
Around Oct 19, 2017, he obtained the information of 70 people including Marc Merrill, the co-founder of video game developer Riot Games, and another man named Harold Borland.
While in Singapore, Ho deceived AWS into believing that he was Mr Merrill and delivering cloud computing services on at least 40 occasions between Nov 4, 2017, and Jan 28, 2018.
---
Hong Kong's legendary Jumbo Floating Restaurant has capsized in the South China Sea just days after it was towed away from the city, Associated Press reported. 
The shocking news comes six days after the vessel was towed away on June 14.
---
Singapore's central bank will be "brutal and unrelentingly hard" on bad behavior in the crypto industry, Sopnendu Mohanty, the chief fintech officer at the Monetary Authority of Singapore, told the Financial Times.
In an interview with the newspaper, Sopnendu Mohanty said Singapore has enforced a "painfully slow" and "extremely draconian due diligence process" for licensing crypto businesses in order to protect the wider economy.
The Republic on Thursday (June 23) began importing renewable energy from Laos via Thailand and Malaysia – a move that marks the first multilateral cross-border electricity trade involving four Asean countries and the first renewable energy import into Singapore.
Up to 100 megawatts (MW) of hydropower from Laos will be brought into Singapore using existing interconnectors under the Lao PDR-Thailand-Malaysia-Singapore Power Integration Project – an intergovernmental project set up in 2014 to study the feasibility of cross-border power trade.
The 100MW account for about 1.5 per cent of Singapore's peak electricity demand in 2020 and could power around 144,000 four-room Housing Board flats for a year.
---
Singapore's manufacturing output expanded 13.8 per cent year-on-year in May on the back of strong demand for semiconductors amid the global chip shortage. 
---
"In general, the risk of transmission to visitors at these locations is low, as data has shown that monkeypox transmits through close physical or prolonged contact. All four locations visited by the case are undergoing cleaning and disinfection," said the ministry. 
---
The grandson of India's independence leader Mahatma Gandhi has dropped out of the race to become president after his name was proposed by an alliance of opposition parties. Gopalkrishna Gandhi, 77, a diplomat turned politician said he had declined the request of the 17-party alliance to be their nominee for the largely ceremonial role.
Looking for a comprehensive guide to investing? Check out the FH Complete Guide to Investing, Stocks Masterclass and REITs Masterclass for Singapore investors.
2022 Stock Watch: Support the site as a Patron and get stock market updates. Like our Facebook Page and join our Telegram Channel for weekly updates!
Join Financial Horse's Investing Community!