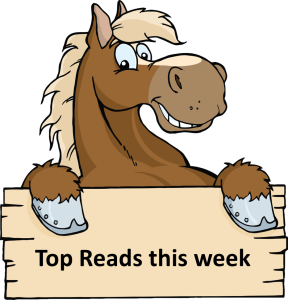 Rounding up top investing articles from around the web, including articles shared in our Reddit Community: r/SingaporeInvestments.
---
Financial regulators in Beijing issued a broad set of instructions to China Evergrande Group, telling the embattled developer to focus on completing unfinished properties and repaying individual investors while avoiding a near-term default on dollar bonds.
In a recent meeting with Evergrande representatives, regulators said the company should communicate proactively with bondholders to avoid a default but didn't give more specific guidance, a person familiar with the matter said. The developer has an US$83.5 million coupon due Thursday (Sept 23), with a 30-day grace period to make the payment.
Individual investors, homebuyers and suppliers have staged protests at Evergrande offices across the country, while markets from Hong Kong to New York have convulsed this week as traders weighed the prospect of financial contagion from the world's most indebted developer.
---
Embattled Chinese housing giant Evergrande said Wednesday (Sept 22) it had agreed a deal with domestic bondholders that should allow the conglomerate to avoid default on one of its interest payments. 
In a statement to the Shenzhen stock exchange, Evergrande's property unit Hengda said it had negotiated a plan to pay interest worth 232 million yuan (S$48.48 million) for its  5.8 per cent 2025 onshore bond. There was no mention of its repayments on interest for an offshore bond.
---
TEMASEK Holdings has made a mandatory conditional general cash offer to acquire all the issued and paid-up ordinary shares in Sembcorp Marine (Sembmarine) Sembcorp Marine: S51 -2.41%, after Temasek's stake in the latter was raised to 46.6 per cent from 42.2 per cent due to its rights issue.
---
Both institutional and retail investors can bid in the Sept 28 auction, as they do for the regular Singapore Government Securities (SGS) – now renamed as SGS (Market Development), according to MAS.
With a minimum of $1,000 cash, retail investors can subscribe the bonds through DBS/POSB, OCBC and UOB ATMs and internet banking portals, and OCBC's mobile app, though they will need an individual Central Depository (CDP) account.
The yield, or interest payments, on the bond set for maturity in Oct 2051 will be announced by MAS an hour after the Sept 28 auction and the bond will be issued for trade in secondary market on Oct 1.
This will be the first SGS bond to be issued under the Significant Infrastructure Government Loan Act (Singa) that was proposed in February and passed by Parliament in May.
---
"We are still bringing in stocks but stocks that we brought in are sold out very quickly. We are currently working with our suppliers for replenishment and exploring alternatives to boost our supplies currently," said a spokesperson for Watsons. Guardian said that stock will be coming in this week and the next and that there will be sufficient test kits available, but brand availabilities may differ across stores.
---
ocal telco StarHub will be buying a majority 50.1 per cent stake in rival Internet service provider MyRepublic's broadband business for residential and enterprise customers in Singapore, which itself was initially started by a former StarHub subsidiary executive.
Announcing this on Wednesday (Sept 22), the two companies said that the proposed transaction will consolidate and strengthen StarHub's position in the Singapore broadband market, expanding its market presence to 40 per cent and "steering long-term business growth".
MyRepublic currently has a 6 per cent share of the broadband market here.
---
Like many Asian countries, Hong Kong has embraced a "zero Covid" strategy, placing emphasis on social distancing, limiting travel and shutting most non-residents out. Most travelers arriving in the city have to contend with one of the world's longest quarantines, paying to isolate in a hotel room for up to three weeks.
---
Talks between Malaysia and Singapore on the right to review the price of raw water will resume once the COVID-19 pandemic situation in both countries has "recovered completely", Malaysia's Minister of Environment and Water Tuan Ibrahim Tuan Man said on Tuesday (Sep 21).
---
SORA, which has been administered by MAS since 2005, is the volume-weighted average borrowing rate in Singapore's unsecured overnight interbank cash market. Unlike SIBOR, which is based on estimates from Singapore banks, SORA is based on transaction data.
---
"The Fed can't always be proactive — I mean, sometimes they're going to have to be reactive."
The top uncertainty for the Fed has been the path of inflation.
But Dimon said that if those hot inflation figures continue into December then U.S. policymakers may have to admit that at least part of the price increases are here to stay.
---
Investigations against Agritrade International, which collapsed last year amid fraud allegations, Lim Beng Kim Lulu and other officers of the company are ongoing, police said.
AIPL was among a string of financial scandals that rocked commodities firms in Asia last year, prompting banks to tighten credit to the sector.
---
Netflix announced Wednesday it has bought the Roald Dahl Story Company, which manages the rights to the British novelist's characters and stories.
It comes three years after Netflix signed a deal to create a slate of new animated productions based on the works of Dahl, including "Charlie and the Chocolate Factory," "Matilda" and "The BFG."
While Dahl is one of Britain's most celebrated authors, his works have come to be viewed in a different light more recently amid concerns over his anti-Semitic views.
---
IOI Properties Group—controlled by billionaire brothers Lee Yeow Chor and Lee Yeow Seng—submitted the only bid for a mixed use hotel and residential site as the Malaysian developer doubles down on its investment in Marina Bay, Singapore's downtown financial district.
Across Marina Bay, IOI teamed up with billionaire Kwek Leng Beng's City Developments to develop the mixed use South Beach Development, which the partners completed in 2018. The project's residential component is more than 70% sold at prices above S$3,000 per square foot,  Lee Yeow Seng, executive vice chairman of IOI, said in the company's latest annual report.
Yeow Seng and his brother Yeow Chor inherited the palm oil and property empire of their father, Lee Shin Cheng, who died in June 2019. With a net worth of $4.9 billion, the brothers ranked No. 6 on the list of Malaysia's 50 Richest that was published in June this year. Their father—who grew up poor on a rubber plantation—built palm oil giant IOI Corporation and developer IOI Properties. The two companies are commonly referred to together as the IOI group.
---
JPMorgan Chase & Co (JPM.N) has been on a boutique-business buying spree this year, acquiring or investing in around 30 companies since the start of 2021.
In September alone, the bank took a close-to 75% stake in Volkswagen's paymentsbusiness, bought the media company that owns Zagat and on Tuesday bought a college financial planning platform used by more than 5 million students in the United States.
JPMorgan is not alone in its pursuits lately. Rivals have also been buying companies or stakes in companies that thrive on algorithms, apps, data and a specific appeal to desirable customers in markets where they do not have a foothold.
---
Millions of shoppers now use a buy now, pay later, or BNPL, service to finance their purchases. And the options are more varied than ever — Klarna, Affirm and Afterpay are just a few of the many providers in the space.
---
The proposed legislation, announced Thursday, is designed to cut waste and make life easier for consumers who would theoretically be able to use one charger for multiple devices.
It could have a huge impact on Apple as the company still uses its own Lightning connector to charge iPhones.
Rivals like Samsung and Huawei have equipped some of their latest phones with USB-C ports, while many of their older handsets have micro-USB ports.
---
Sean Tan, the first Singaporean to perform in World Wrestling Entertainment (WWE), made his debut on Tuesday (Sep 21). Tan scored a victory in less than a minute against fellow performer Trey Baxter in a match on WWE's NXT programme.
---
Royal Dutch Shell has ordered at least three electric ferries in Singapore to replace the diesel boats it uses to transport employees and visitors between mainland Singapore and its oil refining and chemicals plant on Bukom island, it said.
---
An earthquake of magnitude 6.0 struck near Melbourne in Australia on Wednesday, Geoscience Australia said on Wednesday. The quake's epicenter was near the rural town of Mansfield, about 200 kilometers (124 miles) northeast of Melbourne, and was at a depth of 10 km (6 miles).
Images and video footage circulating on social media showed rubble blocking one of Melbourne's main streets, while people in northern parts of the city said on social media they had lost power and others said they were evacuated from buildings.
---
Home recovery is now the default mode for care of Covid-19 cases in Singapore, to ease the strain on hospitals and community care facilities (CCFs). Those who are 80 and above, 70 and above and not vaccinated, or those with underlying illnesses will still be admitted to hospitals and CCFs.
---
Looking for a comprehensive guide to investing? Check out the FH Complete Guide to Investing and FH REITs Masterclass for Singapore investors.
2021 Stock Watch: Support the site as a Patron and get stock market updates. Like our Facebook Page and join our Telegram Channel for weekly updates!