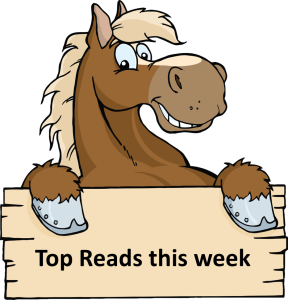 Rounding up top investing articles from around the web, including articles shared on Twitter.
---
In his speech to supporters on Nomination Day after he was formally announced as a candidate, Mr Tharman said "it is our future that we are concerned about" and that it will be "a different future". 
"It will be a more difficult and challenging future that we face, which is the reason why I have entered this contest to offer all my experience and capabilities on the ground for a few decades nationally and internationally," he added. 
"So that I can serve Singaporeans in the role of President with all my heart in the years to come." 
---
A total of 105 properties – seven bungalows in Sentosa Cove, 79 condominium units and 19 commercial spaces – have been linked to the 10 foreign nationals arrested in Singapore.
Cash, luxury bags and jewellery were among the assets seized by police.
The Ministry of Manpower (MOM) said last Friday that the 10 foreigners – nine men and a woman aged between 31 and 44 – were holding Employment and Dependant Passes.
---
A polytechnic student masterminded a scam on online marketplace Carousell that duped 147 victims who wanted to buy mobile phones into paying him a total of $360,600.
Teo Jun Hao then went to Thailand with his ill-gotten gains and used the money to gamble.
Teo, 24, and his then girlfriend Vanessa Chew Shi Qing, 26, were arrested at Changi Airport on Oct 25, 2022, when they returned to Singapore.
He was sentenced to four years and four months' jail on Tuesday after he pleaded guilty to one count of cheating and two counts of dealing with the benefits of criminal activities. Chew's case is pending.
---
Thailand's former prime minister Thaksin Shinawatra returned to the country after 15 years of self-imposed exile, to the delight of hundreds of excited supporters and a jail term of eight years.
The mixed reception underscores how controversial a figure the billionaire is in Thai politics. He is hugely popular among the rural poor and the grassroots due to populist policies, but was spurned by the military-royalist establishment, which regards him as a crony capitalist.
---
After weeks of political struggle, Thailand's Parliament has finally chosen its new prime minister, former real estate magnate Srettha Thavisin.
The 61-year-old, who has little political experience, is set to head an intended government coalition of populists and pro-military parties in South-east Asia's second-largest economy.
Mr Srettha, who stepped down as the chief executive officer of property developer Sansiri to become one of Pheu Thai's three prime minister candidates, was already known for being vocal on social matters in the online sphere years before.
---
The FTC announced on Tuesday it was pursuing John and Roman Cresto for allegedly defrauding customers out of tens of thousands of dollars in an "ongoing" scheme.
The two brothers allegedly offered e-commerce training and management services to customers, but the FTC alleges they failed to deliver on the promises and left customers deep in debt.
The Crestos shared images of a lavish lifestyle on social media, jetting to Switzerland and Italy.
---
The imminent Fukushima water release comes more than a decade after Japan was rocked by the second-worst nuclear disaster in history.
Japan's government has repeatedly said the discharge of the treated water is safe and the U.N.'s nuclear watchdog has endorsed the move, saying Tokyo's plans are consistent with international standards and will have a "negligible" impact on people and the environment.
Neighboring countries are far from happy, however.
---
Despite a waiting list of three years for some of its cars, Ferrari's CEO said the company has no plans to supercharge production to meet demand.
"We are a brand that is not looking for volume," Ferrari CEO Benedetto Vigna told CNBC in an exclusive interview from Pebble Beach.
Vigna said that despite limited supply, the company continues to expand its reach among younger, new clients.
---
Meta CEO Mark Zuckerberg said in early August that the company was working on a web version of Threads as well as a search function.
Advertisers and influencers previously told CNBC that Threads needs more such features to be a serious challenger to X.
Meta is not planning to monetize the app until it's more established.
Looking for a comprehensive guide to investing? Check out the FH Complete Guide to Investing, Stocks Masterclass and REITs Masterclass for Singapore investors.
2023 Stock Watch: Support the site as a Patron and get stock market updates. Like our Facebook Page and join our Telegram Channel for weekly updates!
Join Financial Horse's Investing Community!