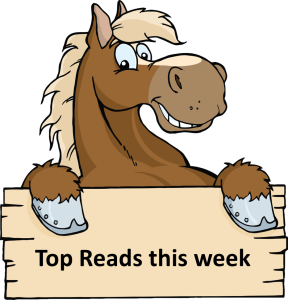 Rounding up top investing articles from around the web, including articles shared in our Facebook Group and Reddit Community: r/SingaporeInvestments.
---
Singapore's economy grew by 7.1 per cent year-on-year in the third quarter of 2021, beating expectations, but still slower than the 15.2 per cent growth recorded in the previous quarter.
In data released on Wednesday (Nov 24), the Ministry of Trade and Industry (MTI) also narrowed the GDP growth forecast for 2021 to about 7 per cent, from the previous 6 to 7 per cent. 
---
Travellers scrambled to get bus tickets for quarantine-free land travel to Johor Baru on Thursday (Nov 25), the first day tickets went on sale. Tickets were sold out within about 20 minutes for one of the two bus service operators.
---
The Monetary Authority of Singapore (MAS) said on Wednesday (Nov 24) that it will consider "appropriate supervisory actions" following the disruption of DBS Bank's digital services that has lasted about two days. 
---
Tencent must get approval from Chinese regulators to send out updates for its apps, state broadcaster CCTV reported on Wednesday.
The move comes after regulators found several apps made by China's most valuable technology company violated data protection rules on a number of occasions this year.
China's Ministry of Industry and Information Technology must review any new apps and updates before they can be launched.
---
Singapore-based James Tan Meng Dong is the chief executive and director of 8i Acquisition 2 Corp as well as other entities of the 8i group, including 8i Capital, 8i Holdings and 8i Enterprises. 8i Acquisition 2 Corp is a newly organised blank cheque company incorporated in the British Virgin Islands.
---
Hospitals and clinics here are so desperate for nurses that at least one private hospital group is offering a "finder's fee" of up to $12,000 for staff who can rope in an experienced nurse to join. Even a fresh graduate nurse joining the hospital can bring the introducer a windfall of at least $3,600 at the group.
---
The European Commission announced on Wednesday that Covid-19 certificates issued by Singapore are now recognised as the equivalent of the EU's Digital Covid Certificate.
---
Customers will be able to hail one of the daily service's 67 cars at more than 600 pick-up and drop-off points in both commercial and residential areas, it said. It will charge fares similar to the level of premium ride-hailing services in China, a Baidu spokesperson added.
---
Ms Oh, a former air stewardess and getai performer, suffered severe burns to about 80 per cent of her body while trying to rescue Mr Jonathan Long, 29, and four friends, after the car crashed into a shophouse in Tanjong Pagar at around 5.40am on Feb 13. She recently posted a picture of herself and Mr Long with a heart shape on her Instagram stories.
---
JPMorgan Chase Chief Executive Jamie Dimon said on Wednesday he regretted his remarks that the Wall Street bank would last longer than China's Communist Party.
"I regret and should not have made that comment. I was trying to emphasize the strength and longevity of our company," Dimon said in a statement issued by the bank.
A JPMorgan spokesperson added that Dimon had acknowledged that he should "never speak lightly or disrespectfully about another country or its leadership."
---
The government will allow only certain cryptocurrencies to promote the underlying technology and its uses, according to a legislative agenda for the winter Parliament session.
Through the Cryptocurrency and Regulation of Official Digital Currency Bill, 2021, India is also looking to make a framework for the official digital currency issued by the Reserve Bank of India.
Prime Minister Narendra Modi chaired a meeting to discuss the future of cryptocurrencies amid concerns that unregulated crypto markets could become avenues for money laundering and terror financing, sources said.
---
Price pressures have blossomed into a chief concern for the White House, which has ramped up efforts to remedy supply-chain interruptions.
But ask investors, economists and the American people for their thoughts on inflation, and no one sees inflation cooling off anytime soon.
"I think the hardest thing to communicate is that not every problem has a solution. Some of what needs to be done to heal our economy is to be patient," says economist Jason Furman.
---
Looking for a comprehensive guide to investing? Check out the FH Complete Guide to Investing, Stocks Masterclass and REITs Masterclass for Singapore investors.
2021 Stock Watch: Support the site as a Patron and get stock market updates. Like our Facebook Page and join our Telegram Channel for weekly updates!
Join Financial Horse's Investing Community!