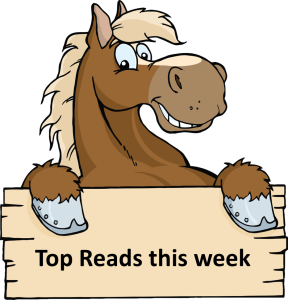 Rounding up top investing articles from around the web, including articles shared in our Facebook Group and Reddit Community: r/SingaporeInvestments.
---
The United States and Germany announced plans to send Ukraine dozens of advanced battle tanks, hailed by Kyiv as a potential turning point in its fight to repel Russia's invasion but denounced by Moscow as an "extremely dangerous" step.
Saying Ukraine now has a "tank coalition", President Volodymyr Zelensky praised the commitments and urged allies to provide large quantities of tanks quickly.
"The key now is speed and volumes. Speed in training our forces, speed in supplying tanks to Ukraine. The numbers in tank support," he said in a nightly video address on Wednesday.
Mr Andriy Yermak, head of Ukraine's presidential administration, stressed in a post on the Telegram messaging app that the tank commitments so far were "only the beginning. We need hundreds of tanks".
---
A total of 413 people have received payouts under the Vaccine Injury Financial Assistance Programme (Vifap) as at Dec 31, the Ministry of Health (MOH) said on Wednesday.
This is up from 296 at the end of 2021.
A total of $1,895,000 has been paid out or offered to applicants, the ministry added.
The Tier 1 payout of $225,000 – extended to those who have died or become permanently disabled following administration of a Covid-19 vaccine – has been extended to three applicants so far.
It was previously reported that among those who qualified for the maximum payout was a 16-year-old who suffered cardiac arrest in 2021 following a weightlifting session, six days after receiving his first dose of the Pfizer-BioNTech/Comirnaty vaccine. He was in the intensive care unit and underwent inpatient rehabilitation.
Vifap provides "one-time goodwill financial assistance" to those who experience serious side effects related to Covid-19 vaccines.
---
IBM still expects to hire in the "higher-growth areas", Mr Kavanaugh said.
"Unlike many others over the last two to 2½ years that were hiring in tens and thousands of people… we are leveraging digitisation, AI (artificial inteliigence) automation, which drives efficiency, but we are committed to hiring for client-facing research and development," he said.
The company also forecast annual revenue growth in the mid-single digits on constant currency terms, weaker than the 12 per cent it reported last year, as pandemic-led demand for digitising businesses has given way to cautious spending by clients in the face of rising recession fears.
IBM in October flagged softness in new bookings in Western Europe, while peer Accenture also noted weakness in its consulting business. Cognizant Technology Solutions in November cut its 2022 forecast due to a pullback in contracts.
---
Microsoft said on Wednesday it had recovered all of its cloud services after a networking outage took down its cloud platform Azure along with services such as Teams and Outlook used by millions around the globe.
Azure's status page showed services were impacted in Americas, Europe, Asia Pacific, Middle East and Africa. Only services in China and its platform for governments were not hit.
By late morning, Azure said most customers should have seen services resume after a full recovery of the Microsoft Wide Area Network (WAN).
---
Tesla just reported fourth-quarter earnings for 2022 including revenue of $24.32 billion, and earnings per share of $1.19.
Automotive revenue amounted to $21.3 billion in the three months ending 2022, and included $324 million of deferred revenue related to the company's driver assistance systems.
Automotive gross margins came in at 25.9%, the lowest figure in the last five quarters.
---
Chinese consumers prioritize their health, especially insurance, much more after the pandemic, an Oliver Wyman survey found.
December's Covid wave revealed the gap between China's public health system and the country's global economic heft as second only to the U.S.
Extreme pressure on public hospitals — including lack of capacity — drove many new patients for Covid and non-Covid care to facilities operated by United Family Healthcare in China, said CEO and founder Roberta Lipson.
---
Dutch chip equipment maker ASML forecast a 25% jump in 2023 revenue.
ASML CEO Wennink said China accounted for around 15% of sales in 2022 and will be at a "similar" amount this year, despite U.S. chip export restrictions.
For the fourth quarter of 2022, ASML's net sales rose more than 29% to 6.4 billion euros ($7 billion).
For the full year, net sales came in at 21.1 billion euros, a more than 13% year-on-year rise.
---
Commuters heading home late at night will have more transport options from Friday, as two new private bus services are set to ply one-way routes from the city to the heartland during the wee hours on Fridays, Saturdays and the eve of public holidays.
Private bus charter company A&S Transit's new night bus services will help to fill a void that was left by the discontinuation of the NightRider and Nite Owl bus routes, which were run by public transport operators SMRT and SBS Transit before the Covid-19 pandemic struck.
---
A full-time national serviceman (NSF) with the Singapore Police Force (SPF) used a workplace computer system to unlawfully access the files of a teammate who had been arrested earlier.
Amirudin Shah Zainal, who has since completed his NS, then took a photo of a picture showing the man being handcuffed and shared it with a group on messaging platform WhatsApp.
To make fun of the teammate, Amirudin later recorded an eight-second video clip on his TikTok account using the picture he had taken as the background image.
Looking for a comprehensive guide to investing? Check out the FH Complete Guide to Investing, Stocks Masterclass and REITs Masterclass for Singapore investors.
2023 Stock Watch: Support the site as a Patron and get stock market updates. Like our Facebook Page and join our Telegram Channel for weekly updates!
Join Financial Horse's Investing Community!