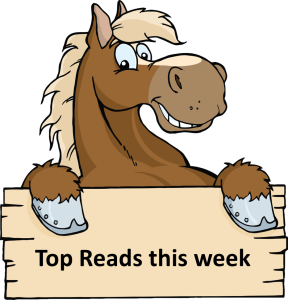 Rounding up top investing articles from around the web, including articles shared in our Facebook Group and Reddit Community: r/SingaporeInvestments.
---
To sum it up, the:
Astrea 7 Class A-1 Bonds was 3.1 times subscribed
Astrea 7 Class B Bonds was 1.3 times subscribed
---
Rising prices for chicken amid a shortage in Malaysia is just the tip of the iceberg as the country battles a surge in consumer food prices due to global food insecurity. Apart from chicken, the supply of fish in the country has also fallen 70 per cent, dropping from a million tonnes to approximately 300,000 tonnes a month due to uncertain weather over the past two months.
The Monetary Authority of Singapore (MAS) has imposed an additional capital requirement of about $330 million on OCBC Bank, for the "deficiencies" in the bank's response to spoofed SMS phishing scams in December 2021. MAS said on Thursday (May 26) that OCBC is required to apply a multiplier of 1.3 times to its risk-weighted assets for operational risk.
---
It is business as usual in the United States, as the world's largest economy brushes off concerns over the Covid-19 pandemic. But even as the crowds return – mostly without masks – to the streets and shopping malls, Singapore-listed real estate investment trusts (S-Reits) focused on the US office market are facing a worrisome trend: employees are returning physically to the office more slowly than expected.
---
Business magazine Forbes released yesterday (May 25) its seventh annual 30 Under 30 Asia list, which features young entrepreneurs, leaders and trailblazers — all under the age of 30 — across the region. Out of the long list of 300 notable honourees, 34 outstanding individuals across different industries hail from Singapore, including over a dozen non-Singaporeans who are based and operate from here.
---
Despite having the capacity to produce chickens and eggs to almost self-sufficiency levels, Malaysia still faces a severe chicken shortage, mainly because of its dependence on imports of feed whose prices have surged in recent months. Hit by higher costs and other factors, some poultry farmers have stopped production, while others have raised prices despite a price cap set by the government.
---
Singapore has pursued a more aggressive monetary policy by appreciating the Singapore dollar at a faster pace and at a higher level, while Malaysia has maintained a relatively neutral stance to combat inflation, CNA cited of analysts. The Monetary Authority of Singapore (MAS) tightened its monetary policy three times in the last six months. CNA also pointed to the strengthening Chinese yuan, buoyed by speculation that U.S. President Joe Biden could be ending tariffs on China, as another reason for the strengthening Singaporean dollar.
---
71 per cent of developers expect unit prices of new launches in the next 6 months to be moderately or substantially higher, the results of a poll revealed.
In terms of future launches and sales, about 65 per cent of developers polled in the Q1 2022 survey expect moderately more units to be launched in the next 6 months, while some 15 per cent anticipate a moderately lower number.
Meanwhile, rising construction costs have joined rising inflation and interest rates as the top 2 potential risk factors in the next 6 months for almost 95 per cent of senior executives in real estate companies.
---
123 Duty Free was handed five charges under Singapore's Regulation of Imports and Exports Regulations for importing assorted Pokka drinks worth around S$341,318 to the hermit state on five occasions between 10 April and 8 August 2018.
Singapore had been North Korea's seventh largest trading partner before it suspended trade relations in 2017 in response to escalating tension over the latter's nuclear and missile programmes.
---
Russian President Vladimir Putin's bargaining position is "not as strong as he pretends" and Europe has leverage against him, according to billionaire investor George Soros.
Russia has recently cut gas supplies to Finland arguing the country is not paying for it in rubles. Bulgaria and Poland also stopped receiving Russian gas supplies a couple of weeks ago.
Energy analysts have said that Russia's targets for gas stocks could be achieved this summer.
Energy Aspects' Leon Izbicki said that Russia lacks flexibility in its gas storage and does not have the means to divert gas from Europe to, for example, Asia due to a lack of pipeline infrastructure.
---
The Woodlands Checkpoint will be expanded, in a move that will see nine Housing Board blocks nearby acquired. Blocks 210 to 218 at Marsiling Crescent/Lane will be acquired as part of the massive redevelopment and expansion.
Looking for a comprehensive guide to investing? Check out the FH Complete Guide to Investing, Stocks Masterclass and REITs Masterclass for Singapore investors.
2022 Stock Watch: Support the site as a Patron and get stock market updates. Like our Facebook Page and join our Telegram Channel for weekly updates!
Join Financial Horse's Investing Community!