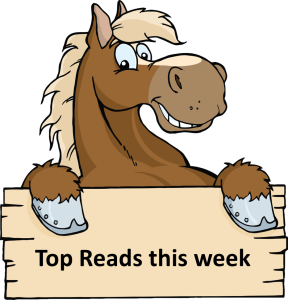 Rounding up top investing articles from around the web, including articles shared on Twitter.
---
 The number of retrenchments and unemployed residents in Singapore rose in the third quarter of 2023 as a weaker economic outlook dragged down sectors such as wholesale trade.
But the labour market continued to expand for the eighth straight quarter, with increases for both residents and non-residents.
And, while unemployment rates remained low, the Ministry of Manpower (MOM) cautioned on Thursday that unemployment has been on a slow uptrend and may continue to rise further, as it released preliminary labour data for the quarter.
Retrenchments rose by 900, from 3,200 in the second quarter to 4,100 in the third quarter, with the majority of this increase from wholesale trade.
The construction sector retrenched 200 people in the third quarter, while 800 were laid off in manufacturing over the same period.
Meanwhile, the services sector, which includes wholesale trade, laid off 3,100 people, up 550 from the 2,550 in the previous quarter.
Still, the ministry said the unemployment rate held largely stable in September, at 2 per cent overall, 2.8 per cent for residents and 3 per cent for Singaporeans.
"This suggests that most retrenched workers have been able to find new employment quickly."
It also noted that those rates remain low compared with the average from 2013 to 2022 of 2.4 per cent overall, 3.3 per cent for residents and 3.4 per cent for Singaporeans.
---
Transport giant ComfortDelGro (CDG) is investing US$2 million (S$2.7 million) in Drive lah, a peer-to-peer car sharing business that was founded in Singapore and expanded to Australia.
This contribution from CDG forms the bulk of the US$5 million funding the car-sharing platform raised in the first half of 2023.
The funding is slated for Drive lah's expansion in Australia and the in-house development of the connected car technology.
The operation in Australia, known as Drive mate, was started in 2021 and currently has around 500 vehicles on the platform, with 5,000 active users.
CDG will also put up to 3,000 vehicles on the platform's operation in Australia in stages as the car rental platform's fleet partner, starting with Sydney and Melbourne in the coming months. The vehicles are owned by CDG and are not part of the investment. The rental revenue will be shared between CDG and the platform.
According to Mr Gaurav Singhal, Drive lah's co-founder, these vehicles will mostly be cars that are between three and four-years-old. Such vehicles are deemed more suitable than new ones, which are costlier.
Drive lah vehicles are rented through the platform on an hourly, daily, weekly or for longer-term periods.
---
Thai nationals are launching five new airlines with a total investment of at least 3.85 billion baht (S$145 million), expecting to start commercial operations in 2024, eyeing a piece of Thailand's growing aviation market which is estimated to reach 320 billion baht in value in 2024.
The five new airlines that have been granted the Air Operating Licence (AOL) are: Really Cool Airlines, P80 Air, Pattaya Airways, Siam Seaplane and Landarch Airlines, according to the Civil Aviation Authority of Thailand (CAAT).
---
The Christmas Eve street party will stretch from Paterson junction to Bideford junction, and it will be closed to traffic from 6pm onwards. The party will take place from 8pm to 12.30am, and will feature performances, Christmas carols, Santa Meet & Greet sessions, a market, food trucks, and a countdown to Christmas.
---
---
Prices of resale condominiums inched up in September, despite a slump in transactions amid the Hungry Ghost month seasonal lull.
Resale prices rose by 0.8 per cent in September, a slower pace compared with the 1 per cent increase recorded in August, according to flash figures from real estate portals 99.co and SRX released on Thursday.
Property analysts said slower market activity due to the lunar seventh month – which ended in mid-September – and the cautious sentiment among foreign buyers dragged down the prices.
Resale volume dropped by 18.4 per cent, with an estimated 738 units changing hands in September, down from 905 units in August.
Ms Christine Sun, senior vice-president of research and analytics at real estate firm OrangeTee & Tie, said sales were noticeably slower as interest rates remain high and demand from foreigners has declined.
---
Former President Donald Trump stormed out of his $250 million New York fraud trial after a judge rejected a defense attorney's bid for a verdict in Trump's favor.
Earlier, Judge Arthur Engoron fined Trump $10,000 for violating his gag order.
Those fireworks came as Trump's former lawyer Michael Cohen resumed testifying in the civil trial of Trump and his company.
Cohen is a key witness in New York Attorney General Letitia James' case alleging Trump, his two adult sons, the Trump Organization and others falsely inflated the values of their assets.
---
German automaker 

BMW Group

 said that diversifying its supply chains away from China does not mean it is leaving the country completely.
"We always try to diversify our risks. This is not leaving a country or leaving a specific region," BMW Group CEO Oliver Zipse told CNBC in an exclusive interview.
He added that free trade is "fundamental to our business model."
Earlier this month, the European Union launched a probe into subsidies for China-made electric vehicles exported to Europe, following a surge in EU imports of such vehicles from China.
Looking for a comprehensive guide to investing? Check out the FH Complete Guide to Investing, Stocks Masterclass and REITs Masterclass for Singapore investors.
2023 Stock Watch: Support the site as a Patron and get stock market updates. Like our Facebook Page and join our Telegram Channel for weekly updates!
Join Financial Horse's Investing Community!