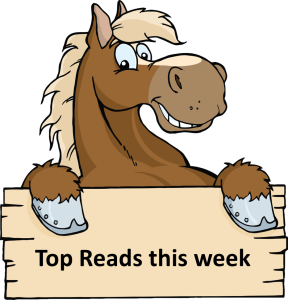 Rounding up top investing articles from around the web, including articles shared in our Facebook Group and Reddit Community: r/SingaporeInvestments.
---
When Russia invaded Ukraine in February, nobody in President Vladimir Putin's inner circle is believed to have expected the war to last more than a few months.
As the weather turns cold once again, and back to the freezing and muddy conditions that Russia's invading forces experienced at the start of the war, Moscow faces what's likely to be months more fighting, military losses and potential defeat.
---
More than 30 companies have been made to hire external auditors to review their workplace safety and health (WSH) processes after tougher sanctions were put in place by the Ministry of Manpower (MOM) earlier in 2022 to curb a rise in workplace deaths.
Since June, companies must engage external auditors to review their management systems if they have been issued stop-work orders or have had workers who suffered major injuries while on the job.
---
Three people from different companies were fined on Tuesday in graft cases linked to at least one of two then senior engineers of SBS Transit (SBST).
Poh Beng Chye, 59, was fined $15,800 over bribes given to the two engineers, Tan Hoon Gee, 46, and Lau Yuen Fai, 60. The sole proprietor of machinery spare parts supplier Clear Cut Engineering (CCE) at the time of the offences had pleaded guilty to three graft charges. Meanwhile, Lim Tong Keong, 58, who was then the owner of consultancy firm LTK Engineering Services, was fined $13,800 on Tuesday over two graft charges linked to Tan. A third offender, Wang Hairu, 51, was fined $14,200 after she pleaded guilty to two counts of corruption, also involving Tan.
---
Tesla is still the top-selling electric vehicle brand in the U.S., but its dominance is eroding as more affordable models proliferate.
S&P Global Mobility reports Tesla's market share of new registered electric vehicles in the U.S. stood at 65% through the third quarter, down from 71% last year.
The firm forecasts Tesla's market share will decline to less than 20% by 2025.
---
Beijing's move toward even greater authoritarianism posed a systemic challenge to Britain's values and interests, Prime Minister Rishi Sunak warned.
"Let's be clear, the so-called golden era is over," Sunak said Monday at the Lord Mayor's Banquet in London.
His comments come shortly after public demonstrations were held across China to protest the country's stringent zero-Covid policy.
---
Foxconn is offering big bonuses to entice workers back to its Zhengzhou, China factory after labor unrest.
Evercore ISI analysts said that iPhone demand could be affected by 5 million to 8 million units in the December quarter as a result of the disruptions.
Foxconn said on Tuesday that it will give a 500 yuan ($70) payment to returning workers, a 3,000 yuan bonus for those who stay more than 30 days and a 6,000 yuan January bonus.
---
Chicken sellers are seeing their earnings take a hit as higher prices and fewer birds eat into their profits, seven weeks after the ban on chicken imports from Malaysia was lifted.
Chicken sellers that The Straits Times spoke to at markets in Bukit Timah, Ghim Moh and Bedok said earnings have not returned to the level before the ban as the profit margin per bird is the same, but they do not have as many birds to sell as before.
Malaysia had said in October that Singapore would receive about 1.8 million Malaysian broiler chickens a month, half the number the Republic previously imported from across the Causeway before the June 1 ban.
---
Although daily cases hover near all-time highs, some cities are taking steps to loosen Covid-19 testing requirements and quarantine rules amid an economic slowdown and public frustration that has boiled over into unrest.
Beijing residents cheered the removal of Covid-19 testing booths while Shenzhen followed other cities in announcing it would no longer require commuters to present their test results to travel.
China began tweaking its approach last month, urging localities to become more targeted. Initial reactions, however, were marked with confusion and even tighter lockdowns as cities scrambled to keep a lid on rising cases.
---
A higher-than-expected payrolls number and wage reading add to the delicate tightrope walk the Fed has to execute.
The numbers would indicate that 3.75 percentage points worth of rate increases have so far had little impact on labor market conditions.
Fed Chairman Jerome Powell earlier this week outlined concerns he has about inflation and the jobs market in particular.
"The inflation outlook, while very uncertain at best, has a path forward that is consistent with a Goldilocks scenario," Moody's economist Mark Zandi said.
Looking for a comprehensive guide to investing? Check out the FH Complete Guide to Investing, Stocks Masterclass and REITs Masterclass for Singapore investors.
2022 Stock Watch: Support the site as a Patron and get stock market updates. Like our Facebook Page and join our Telegram Channel for weekly updates!
Join Financial Horse's Investing Community!