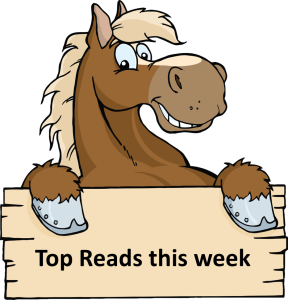 Rounding up top investing articles from around the web, including articles shared in our Facebook Group and Reddit Community: r/SingaporeInvestments.
---
The incomes of Singapore residents rose above pre-Covid-19 levels this year, rebounding from last year when it took a hit for the first time in 16 years because of the pandemic.
The nominal median income of residents – Singaporeans and permanent residents – grew by 3.2 per cent to $4,680 in June this year, up from $4,534 in June 2020, according to advance estimates released by the Ministry of Manpower (MOM) on Wednesday (Dec 1). This is after it dipped by 0.6 per cent last year.
After taking inflation into account, the growth in real median income was smaller at 1.1 per cent, a reversal from the 0.4 per cent decline the previous year.
---
The Israeli city climbed four places to top the rankings for the first time on the back of a stronger currency and hikes in grocery and car prices. Hong Kong was ranked fifth this year as prices of clothing and personal care, including haircuts, dipped.
Meanwhile, Singapore rose by two spots to clinch joint second place with Paris, while Zurich came in fourth. New York, Geneva, Copenhagen, Los Angeles and Osaka took the remaining top 10 spots.
The Worldwide Cost of Living 2021 report compared 173 cities using the prices of some 200 products including food, clothing, household supplies, home rents, transport and recreation.
---
Ong, who is one of three co-chairs of the MTF, said Singapore will run parallel health protocols for the Delta and Omicron variants. "For Omicron, the healthcare protocols will be a lot stricter and quite similar to the initial protocols we implemented when we first encountered Covid-19," said Ong.
---
Markets are expected to be volatile as experts gauge the impact of the Omicron virus variant in terms of transmissibility, severity and vaccine efficacy in the coming weeks.
---
Super-app Grab will list in the United States on Thursday (Dec 2), after Altimeter Growth Corp's investors approved the merger between the two companies. The combined entity will trade on Nasdaq under the ticker GRAB after the proposal was passed at an extraordinary general meeting on Tuesday.
The merger is one of the largest special purpose acquisition company (Spac) deals ever, valuing the combined entity at nearly US$40 billion (S$54.6 billion).
---
Puew play data centre real estate investment trust (Reit) Digital Core Reit intends to raise total gross proceeds of US$977 million from its initial public offering (IPO) on the Singapore Exchange.
---
DBS Group Research has maintained "buy" on UOB and OCBC at target prices of S$31 and S$14 respectively, as it expects Singapore banks to benefit from the rate-hike cycle.
The stance comes as DBS economists now expect Fed rate hikes to be delivered earlier, with 2 rate hikes in the second half of 2022, if the economic momentum is maintained, followed by another 2 rate hikes in early 2023.
---
Bridgewater Associates' Ray Dalio stood by his belief that cash is not the place to be despite the volatility in the markets triggered by the new Covid omicron variant.
"Cash is not a safe investment, is not a safe place because it will be taxed by inflation," the founder of the world's biggest hedge fund said Tuesday on CNBC's "Squawk Box."
During turbulent times, it's also important to be in a safe, well-balanced portfolio, the billionaire investor said.
---
Emma Coronel Aispuro, 32, was sentenced Tuesday to three years in federal prison and four years of supervised release for drug trafficking and money laundering charges.
Coronel, a dual U.S. and Mexican citizen, has two children with Mexican drug lord Joaquin "El Chapo" Guzman.
In June, the former beauty queen agreed to plead guilty to federal charges of helping her husband run his Sinaloa cartel.
---
Elon Musk described a dire situation with SpaceX's development of Raptor rocket engines the day after Thanksgiving in a companywide email, a copy of which was obtained by CNBC.
"The Raptor production crisis is much worse than it seemed a few weeks ago," Musk wrote.
Raptor engines power the company's Starship rocket, with Musk adding that SpaceX faces "genuine risk of bankruptcy if we cannot achieve a Starship flight rate of at least once every two weeks next year."
---
Marta Ortega has "worked in different areas of the group for the last 15 years and, in particular, has led in the strengthening of Zara's brand image and fashion proposition," the statement said. Amancio Ortega, who founded fast-fashion giant Zara with his ex-wife Rosalia in 1975 in Spain's northwestern region of Galicia, is one of the world's richest men.
"I have lived and breathed this company since my childhood, and I have learned from all the great professionals I have worked with over the last 15 years," Marta Ortega said in the statement.
---
Huobi Group, the operator of China's largest cryptocurrency exchange, has picked Singapore as its regional headquarters while choosing to have another location for Europe, said co-founder Du Jun.
Singapore becomes the company's new base after it recently shifted focus outside its original home of Beijing, Du said in reply to queries from Bloomberg News. He has been based in the city-state since he returned to Huobi at the end of last year. The firm is planning to set up another regional headquarters in either France or the U.K. in 2023, he said. 
---
Cryptocurrency payments provider TripleA has secured a licence from the Monetary Authority of Singapore (MAS) to offer digital payment token services in Singapore.
The licence will allow the company to provide end-to-end cryptocurrency payment services for businesses, including crypto payments gateway for e-commerce, crypto payouts and crypto remittances.
Offered by French non-profit university Ecole 42 and the Singapore University of Technology and Design (SUTD), the course will be open to anyone aged 18 and above, regardless of their background in coding or mathematics. Supported by SkillsFuture Singapore, the new programme – dubbed 42 Singapore – aims to develop a pipeline of tech talent for the digital economy.
Instead of classroom-based lessons delivered by lecturers and textbooks, students will learn tech skills in areas such as cyber security and network infrastructure at their own pace, advancing through project-based learning and gamification.
Looking for a comprehensive guide to investing? Check out the FH Complete Guide to Investing, Stocks Masterclass and REITs Masterclass for Singapore investors.
2021 Stock Watch: Support the site as a Patron and get stock market updates. Like our Facebook Page and join our Telegram Channel for weekly updates!
Join Financial Horse's Investing Community!