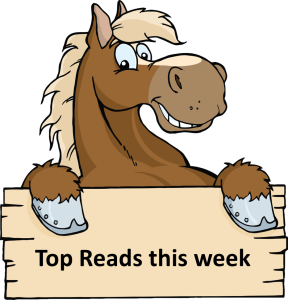 Rounding up top investing articles from around the web, including articles shared on Twitter.
---
Rating agency Fitch on Tuesday downgraded the US government's top credit rating, a move that drew an angry response from the White House and surprised investors, coming despite the resolution two months ago of the debt ceiling crisis.
Fitch downgraded the United States to AA+ from AAA, citing fiscal deterioration over the next three years and repeated down-the-wire debt ceiling negotiations that threaten the government's ability to pay its bills.
---
The families of three men who died in a car crash in Tanjong Pagar in 2021 have reached an out-of-court settlement with the estate of the driver, Mr Jonathan Long Junwei.
---
Food-delivery company Deliveroo and ride-hailing firm Gojek tied up on Tuesday to offer savings and rewards to customers on both platforms.
This is the second collaboration here between a food-delivery company and a ride-hailing service, following Foodpanda and Tada's partnership in April.
---
Chan Brothers Travel, one of Singapore's biggest tour agencies, on Monday said it would take legal action against "public figures" for statements made on Facebook.
Chan Brothers did not name the individuals, but netizens on public forums made the connection to getai performer and digital content creator Wang Lei and his entourage, who recently conducted a live stream making complaints and allegations against a travel agency. 
In its statement, the agency said it had received feedback on a private Europe tour it organised for "some public figures".
---
More than 20 business groups on Tuesday issued a joint statement urging "careful consideration" by the Government when looking at possible regulatory changes to transporting workers on lorries, citing "real, practical and operational complexities" involved.
This comes after accidents involving lorries on July 18 and 19 where 37 people – including migrant workers – were injured, which led advocates to renew calls for improvements in safety standards.
---
SMRT's train business generated higher revenue of $813.2 million in the 2023 financial year (FY), up by about 26 per cent from the $645.5 million in FY2022, based on its latest group review released on Monday.
It posted revenues of $599.8 million in FY2021, $754.7 million in FY2020 and $736.6 million in FY2019.
"Revenue increased mainly due to higher train ridership as the Covid-19 situation improved," the company said.
---
Malaysian Lee I Rene, 59, an employee at ST Microelectronics, stole over 3kg worth of gold used to coat test wafers.
Sometime in early 2019, Lee's colleague Tang Ling told her she could be making more money by exploiting the qualification check process.
Tang, a Chinese national, told Lee that the latter could coat more than the required five test wafers in gold, and scrape off the gold from the additional test wafers.
Tang would then take the gold and sell it to an unknown buyer, and share some of the sale proceeds with Lee.
Lee tested Tang's suggestion and found it was true – she could use her finger to peel off the gold from the test wafer.
Tang had resigned from ST Microelectronics and returned to China before the crime was discovered. She has not been dealt with.
---
The founder of a parquet company was sentenced to three years' jail on Monday for duping three banks into delivering more than $2 million in loans.
Jason Sim Chon Ang, 57, who is no longer a director at Jason Parquet Specialist Singapore (JPS), was earlier convicted of five cheating charges after a trial.
The DPPs said that fictitious invoices and delivery orders were used in JPS' applications to obtain the loans, and the monies were later disbursed to timber supplier Tati Trading.
---
Starbucks' quarterly earnings topped Wall Street estimates, but the company's sales were weaker than expected.
The company's same-store sales grew 10%, falling short of StreetAccount estimates of 11%.
Still, the coffee giant's same-store sales in China skyrocketed 46% in the quarter.
---
India, the world's largest rice exporter, banned the exports of non-basmati white rice on Jul. 20.
The government is seeking to tame surging domestic food prices and "ensure adequate domestic availability at reasonable prices."
Besides Asia, many African and Middle East nations are also vulnerable to the export ban.
Looking for a comprehensive guide to investing? Check out the FH Complete Guide to Investing, Stocks Masterclass and REITs Masterclass for Singapore investors.
2023 Stock Watch: Support the site as a Patron and get stock market updates. Like our Facebook Page and join our Telegram Channel for weekly updates!
Join Financial Horse's Investing Community!