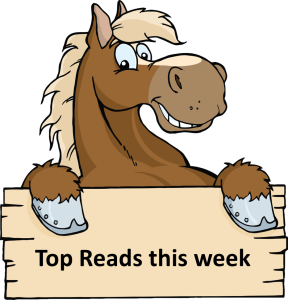 Rounding up top investing articles from around the web, including articles shared in our Facebook Group and Reddit Community: r/SingaporeInvestments.
National Day Promo for FH's Stocks Investing Masterclass! Check it out here!
---
"Stable US-China relations are vital for regional peace and prosperity. Singapore hopes that the US and China can work out a modus vivendi, exercise self-restraint and refrain from actions that will further escalate tensions."
US House Speaker Nancy Pelosi arrived in Taiwan on Tuesday night and left on Wednesday evening, after meeting with Taiwanese President Tsai Ing-wen.
China has condemned the visit, calling it a "provocation" by the United States and said it would carry out military drills around the island.
---
Singapore suspended Glencore Plc's license to sell ship fuel after the company sold contaminated products despite testing indicating the fuel was tainted, according to the port authority.
Glencore's license to sell marine fuels — known in the industry as bunkering — will be suspended for two months from Aug. 18, according to a statement from the Maritime & Port Authority of Singapore on Wednesday. The company was the nation's sixth-biggest supplier of ship fuel in 2021, MPA data show.
---
The Monetary Authority of Singapore (MAS) today announced the upcoming issuance of Singapore's inaugural sovereign green bond – known as Green Singapore Government Securities (Infrastructure).  This green bond will be launched via a book-building process within the week, and will be denominated in Singapore Dollars with a tenor of either 30 or 50 years, at a minimum issuance size of about S$1.5 billion.  The exact tenor and issuance size will be determined based on prevailing market conditions. 
---
"Overall economic growth in our key markets is expected to remain positive this year but at a slower pace due to the heightened headwinds in the operating environment," OCBC's Group Chief Executive Helen Wong, who took charge last year, said in the results statement on Wednesday.
She said growth in net interest income from rising interest rates is expected to make up for near-term pressure on non-interest income. She said credit costs are expected to be at the low end of its guidance.
Singapore banks are expected to report 10 basis points net interest margin expansion in April-June on a quarter-to-quarter basis, the highest over the last eight quarters, outperforming Asian peers, JPMorgan analysts said last month.
OCBC's net interest margin, a key gauge of banks' profitability, increased 13 basis points to 1.71%, the highest level in two years, according to Refinitiv data.
The bank said higher trading income and profit from its life insurance business boosted non-interest income in the quarter but net fee income fell 15%, mainly due to lower wealth management, brokerage and investment banking fees.
---
Most workers in Singapore are keen to have a four-day work week for better work-life balance, in line with a large-scale trial that is under way in Britain. Since June, more than 3,300 workers at 70 UK companies were put on a four-day week with no loss of pay. 
More than 25,000 nurses serving in the public healthcare clusters will receive a special payment package of between 1.7 and 2.1 months of their base salary, said the Ministry of Health (MOH) on Sunday (July 31).
Nurses serving in the public healthcare clusters – National Healthcare Group, National University Health System and SingHealth – will be eligible for the package as their retention payment.
---
One Hong Kong-based headhunter added: "Western banks want to keep a decent foothold in Hong Kong to have access to China, but most have moved some support functions to Singapore. They are also looking to build out sector coverage as a way of finding new fee pools and hedging their bets."
As well as the lure of the fee pool, many bankers also prefer Hong Kong to other locations. Meanwhile, bankers who have relocated temporarily to Singapore say they can't wait to get back to Hong Kong and hope the quarantine situation is resolved soon. "Singapore is incredibly expensive and bit dull," said one. 
---
Exxon and Chevron announced last week they'd spend billions of dollars of their earnings buying back their own stock, fattening investors' portfolios.
Oil companies are hardly alone, but they've helped thrust buybacks back into the spotlight. The debate about stock buybacks has been raging on and off for four decades, and Democrats are trying to rein them in.
But a recent paper from a bipartisan think tank suggests buybacks may not be quite as harmful to everyday people without money in the market as critics suggest.
Critics and legislators argue that buybacks allow ultra-wealthy executives to manipulate markets while funneling corporate profits into their own pockets instead of the economy. Corporate stock is owned largely by wealthy Americans: the top 10% of US households by wealth own about 90% of corporate equity. Money would be better spent on companies' long-term growth and on employees, they say.
Last week the Bipartisan Policy Center released a white paper that challenged the need for the SEC rule and concluded that "share repurchases provide significant economic benefits to society."
Its argument largely hinges on a trickle-down effect from shareholders to the rest of society. "Repurchases provide investors, including those beneficiaries with 401ks and pensions that are invested market wide, with additional financial resources that they otherwise would not have had," they write. "These additional resources may in turn be reinvested or saved, which can provide needed capital for small companies and others to facilitate innovation and growth."
---
AMTD Digital, a little-known Hong Kong-based fintech company, saw its shares skyrocket 126% on Tuesday alone after experiencing a series of trading halts.
The company went public in mid-July, and its stock is up 21,400% to $1,679 apiece from its IPO price of $7.80 in just two weeks.
The wild trading is reminiscent of the GameStop mania of 2021 where a band of Reddit-obsessed retail investors managed to push up shares of the video game retailer and squeeze out short selling hedge funds.
The ticker HKD was the most popular mention on Reddit's WallStreetBets chat room Tuesday, according to alternative data provider Quiver Quantitative.
---
 COEs available for August to October will be 11.5 per cent less than the previous three months.
The new counting method comes on the back of a surge in COE premiums in recent months. Prices in the Open Category, which can be used for any vehicle type but is used mainly for large cars, hit an all-time high of S$114,001 in July. This fell slightly to S$113,000 in the first August bidding exercise on Wednesday (Aug 3), but many car buyers remain worried about escalating COE prices. 
Looking for a comprehensive guide to investing? Check out the FH Complete Guide to Investing, Stocks Masterclass and REITs Masterclass for Singapore investors.
2022 Stock Watch: Support the site as a Patron and get stock market updates. Like our Facebook Page and join our Telegram Channel for weekly updates!
Join Financial Horse's Investing Community!